How to Install the Bronze Statue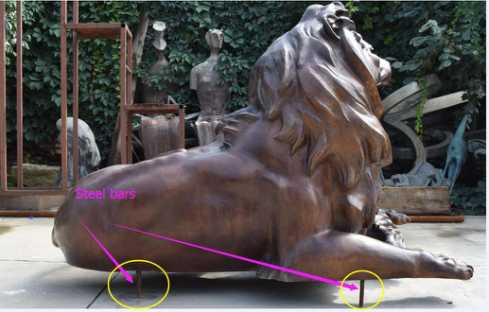 Some customers are concerned about the installation when they receive the bronze statue.
Some bronze statue may be stolen by others. So we usually offer three installation ways for our customers to choose.
1) Using steel bars
Some customers ask us to use steel bars at the bottom of the statue, it could be fixed on the ground.
We have used this way for a bronze camel of Dubai customer and a bronze lion.
The photos as follows could give you a ref.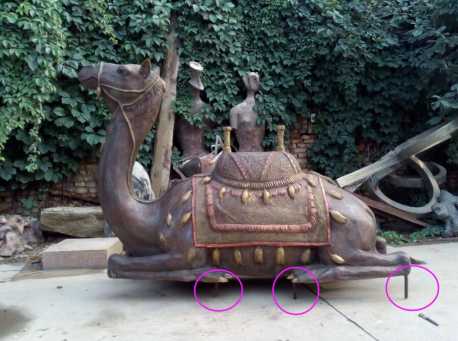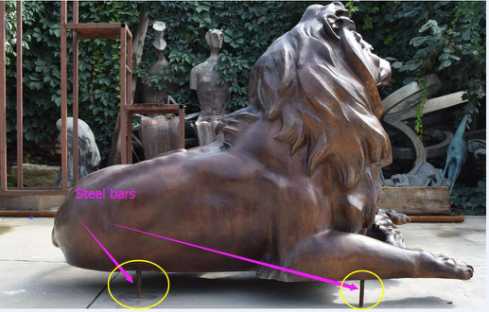 2)Using iron frame
There are also customers use iron frame. This iron frame could be buried underground.
Then you could use cement to anchor it.
We have done a bronze horse head for American customer, the customer ask use iron frame.
This is the photo: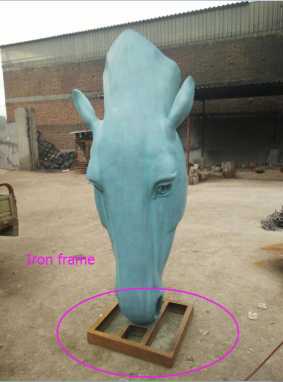 For the above two installation method, when you finish the installation, you could only see the bronze statue on the ground.
Could not see the steel bars, also could not see the iron frame.
3) Using metal sheet and screw.
The third way is that we could also add metal sheet beside the feet of the bronze statue.
There is a hole on the metal sheet. You could put the screw in the hole.
Then it could be fixed on the ground. Like the photo as follows: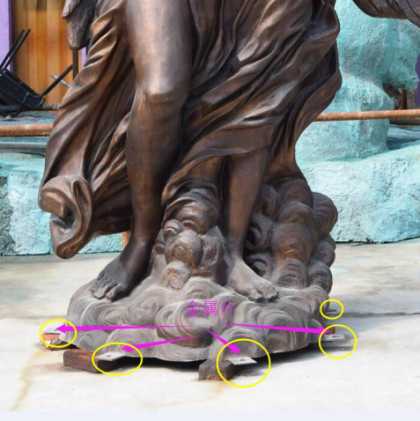 We usually used these three installation ways, you could consider which is suitable for you.
Then we could do it according to your request.
Last Article
:
Outdoor Large Bronze Sitting Lion Sculpture with Ball
Next Article: