How to Maintain the Marble Water Fountain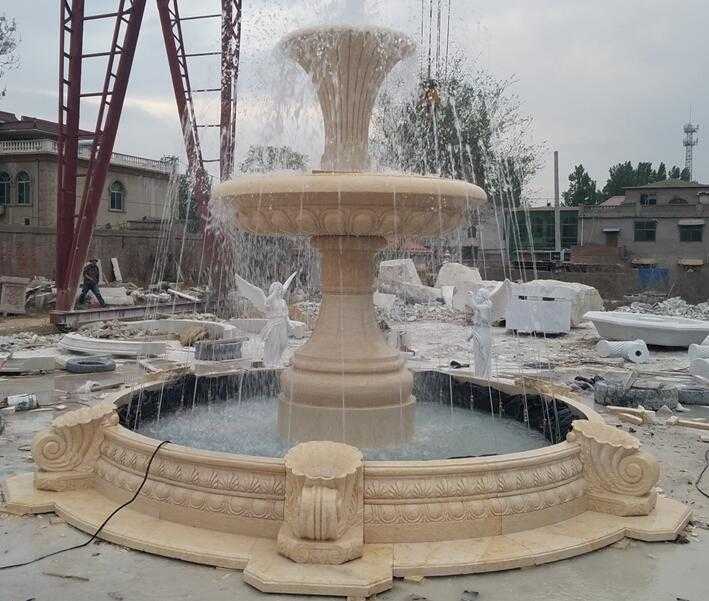 The Maintenance of Marble Water fountain is base on the cleaning, only we have clean the marble water fountain, can we do the next step in the maintenance work. And the maintenance of Marble Water Fountain we have divided into the following four steps:
Step 1: smearing the stone conservation agent, it is a main products to protect the stone from other damage,it was mainly used to maintain the color of the stone itself, to prevent the stone turns yellow, black.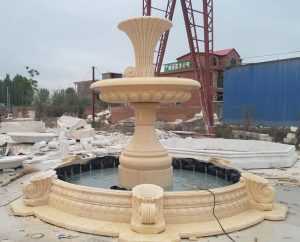 Step 2: we need to spray moss inhibitors in the corner and the flow of more stone crevices, that's mainly to prevent moss growth, it is also a commonly used to protect the marble material.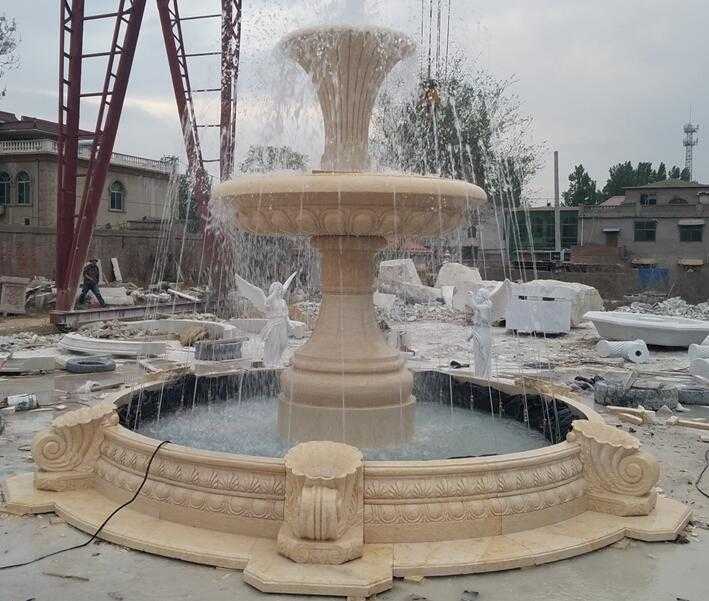 Step 3: smudge Varnish, stone Varnish is a kind of material that to prevent the water into the internal isolation, if applied to this varnish, not only the surface will be more smooth, the stone will be more glossy, what's more, It is important that the varnish makes the stone fountain more waterproof.
Step 4: waxing, the usage of this Material is to preventing the direct sunlight and let the stone water over the passage, and can also make a higher luster, can also be protect them from water and moisture.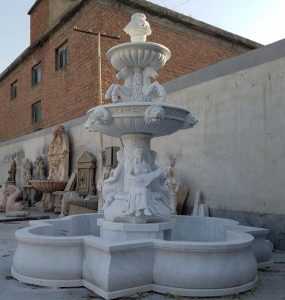 Basically complete the above steps, the maintain of Marble Water Fountain is completed.
Last Article
:
Simple design water fountain for Kazakhstan clients
Next Article:
Customized Life Size Multi Color Granite Panda And Koalas With Wrought Brass Bow Knot Sculpture for Australian clients(3)