Marble Water Fountain for American Client- Mike
Updated 06/2/2023 5:01 PM By George Wang
Mike contacted us online after he saw the marble water fountain, he expressed that he has learned the work principles of the Rotating Ball Water Fountain, it is magical, and that's why he wants to buy the rotating ball water fountain to decorate his new house. Apart from the rotating water fountain, Mike also wants to buy a Marble Balustrade for his new house. He sent us the photos of his new house, there is a picture of his new house, our designer made a rendering for him, you can see the water fountain and marble balustrade in that picture.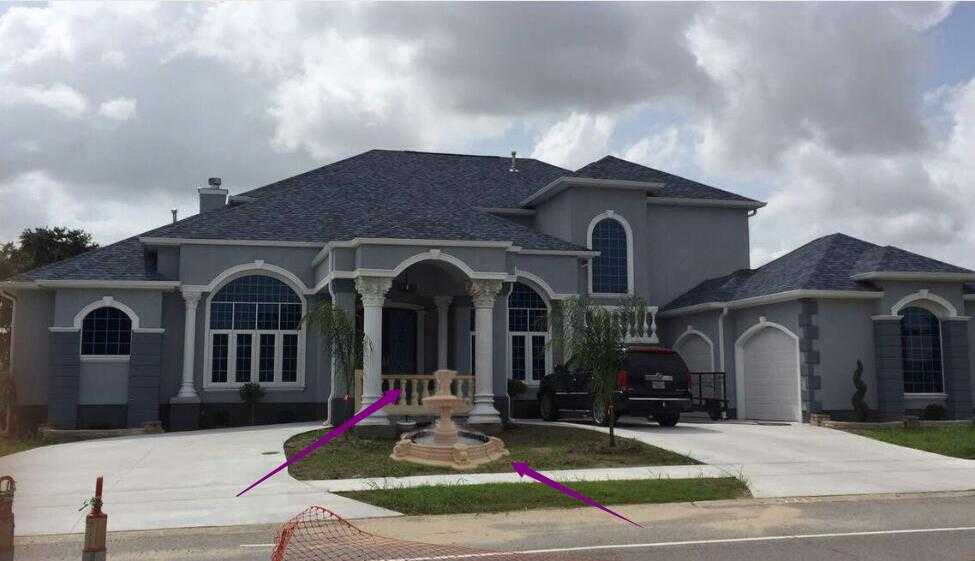 Generally speaking, the rotating water fountain didn't have a pool, but Mike hoped we could carve a marble pool for him to be the aquarium. This is the finished picture of the marble marble fountain, there is a pool. we cut a pool according to his request. You Fine will try our best to meet the demand of our clients.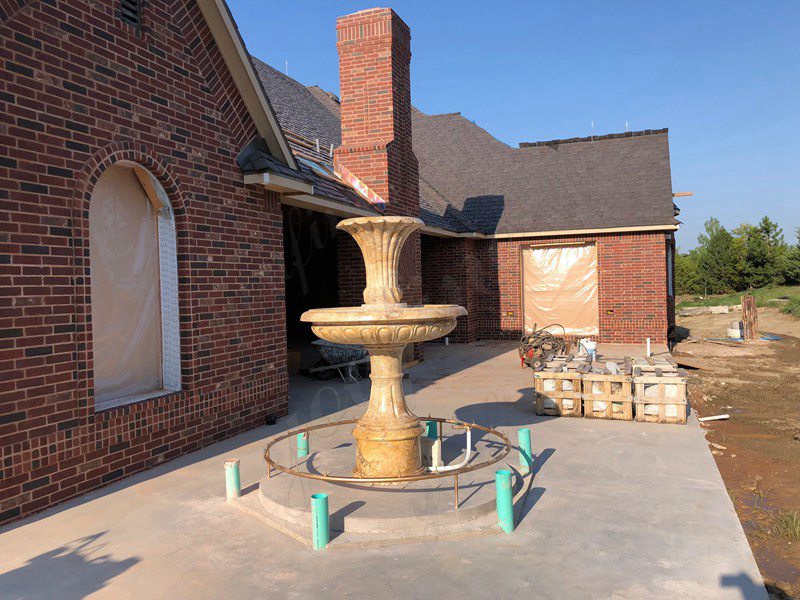 Several Ball Fountain Advantages:
Our carved Sunset Red marble tiered fountain offers several advantages that make it a standout choice:
Stunning Aesthetics: Crafted from exquisite Sunset Red marble, this fountain exudes elegance and beauty. It's vibrant hues and intricate carvings make it a captivating centerpiece in any setting.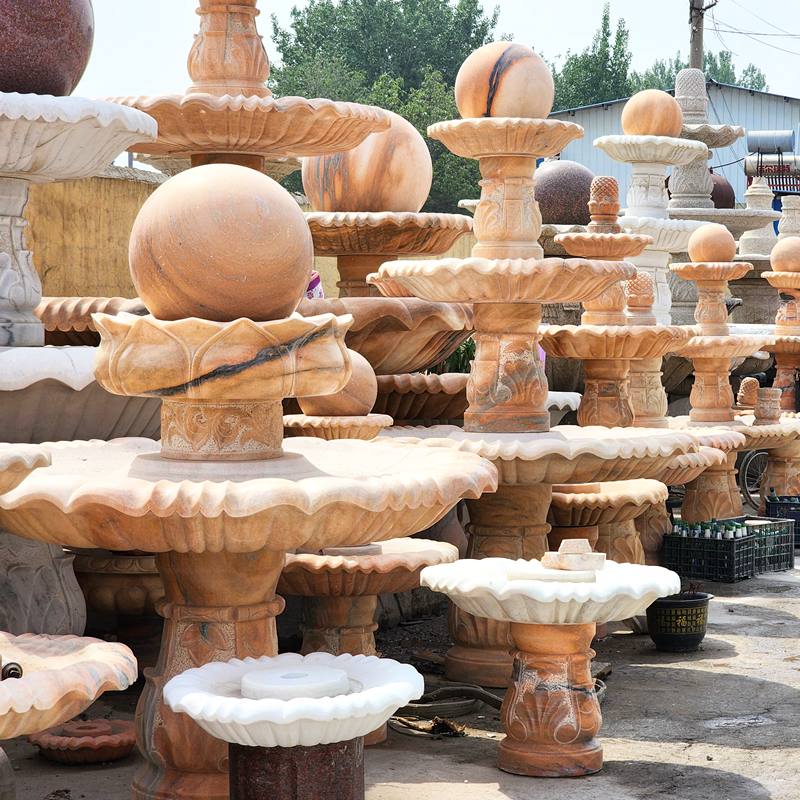 Unique Design: The tiered structure adds depth and visual interest to the fountain, creating a mesmerizing display of cascading water. The spinning ball feature adds a dynamic element, capturing attention and delighting onlookers.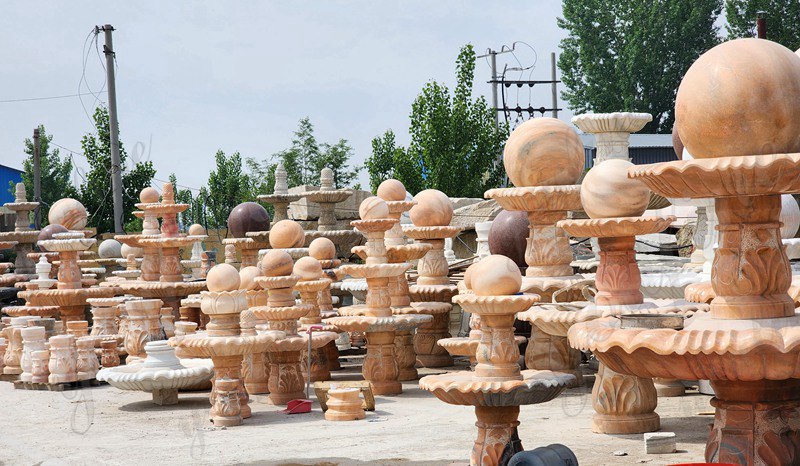 High-Quality Craftsmanship: Our skilled artisans meticulously carve each layer of the fountain, ensuring precise detailing and a flawless finish. The craftsmanship reflects our commitment to excellence, resulting in a fountain of superior quality.
Smooth Water Flow: The carefully designed water channels and nozzles enable a seamless and consistent water flow throughout the fountain. The tranquil sound of water cascading from one tier to another adds a soothing ambiance to your space.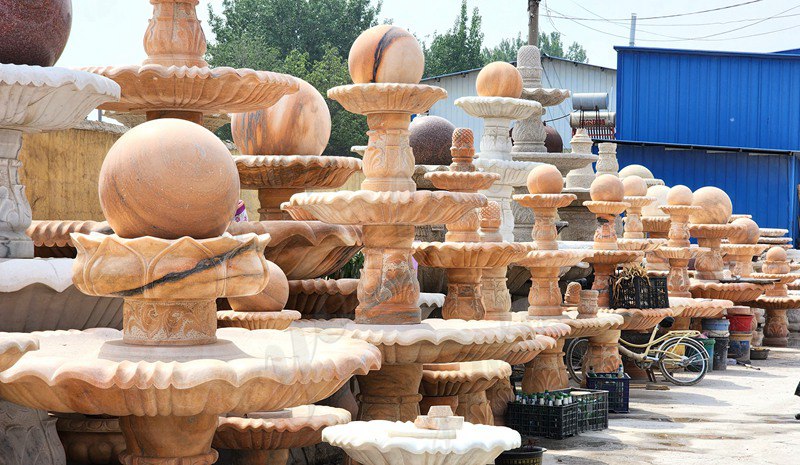 Durability and Longevity: Made from premium Sunset Red marble, this fountain is highly durable and weather-resistant. It can withstand the test of time, retaining its beauty and functionality even in harsh outdoor conditions.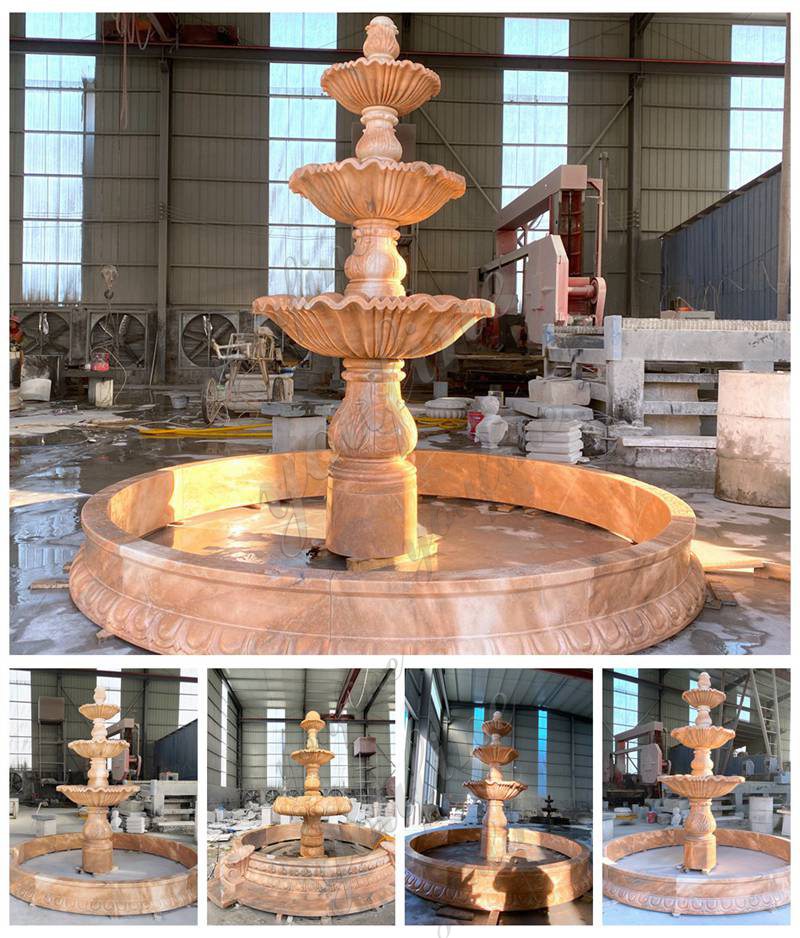 Customization Options: We offer customization options, allowing you to tailor the fountain to your specific preferences. From size adjustments to personalized engravings, we strive to create a fountain that aligns perfectly with your vision.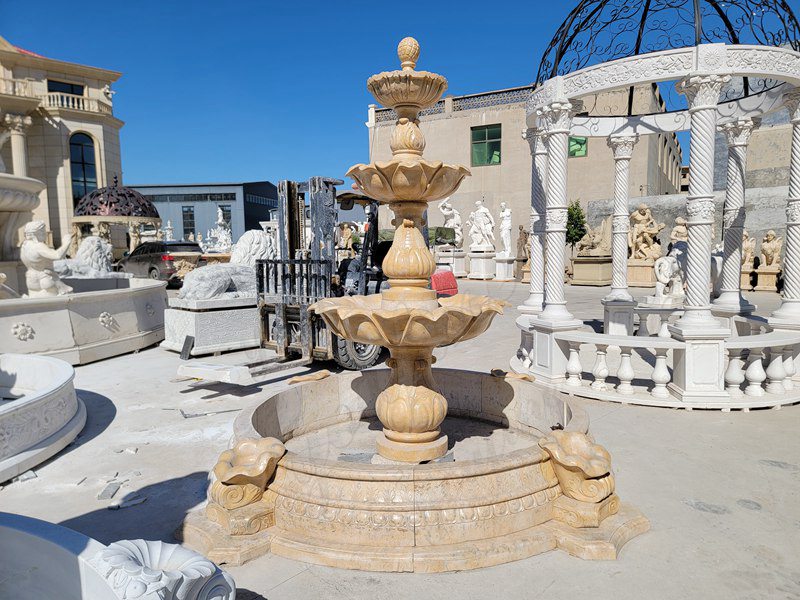 Easy Installation and Maintenance: Our fountains are designed for easy installation, and we provide comprehensive instructions to guide you through the process. Additionally, the durable nature of the marble and the efficient water circulation system minimizes maintenance requirements, making it convenient for you to enjoy your fountain hassle-free.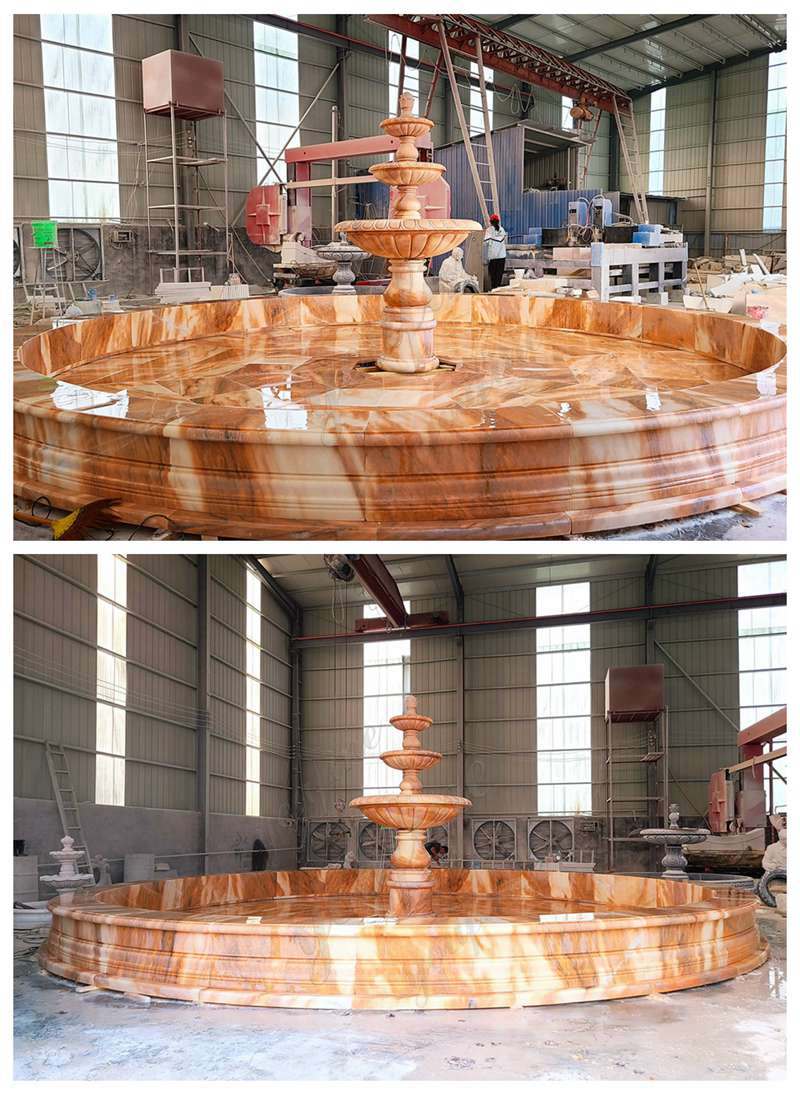 Experience the captivating allure and serenity of our carved Sunset Red marble-tiered spinning ball fountain. Its exquisite craftsmanship, unique design, and superior quality make it a standout choice for enhancing the beauty of any outdoor or indoor space. Contact us today to bring this enchanting fountain into your world.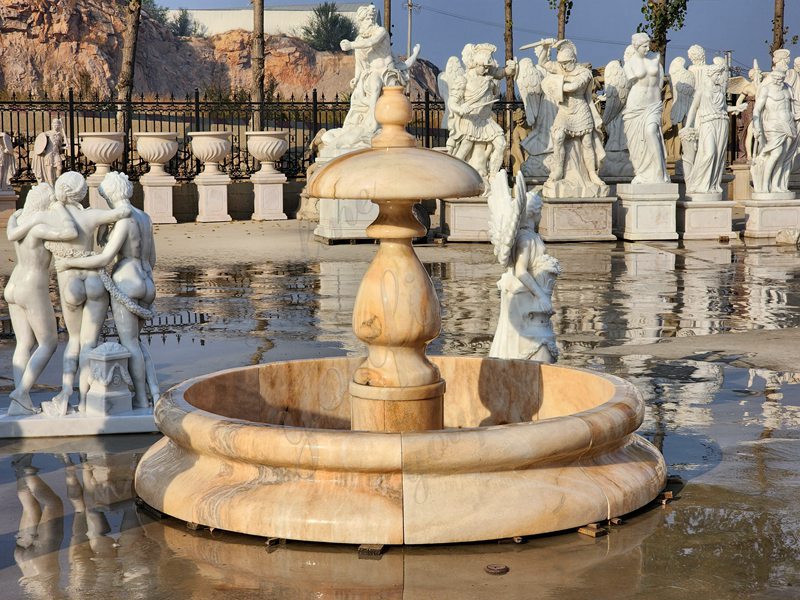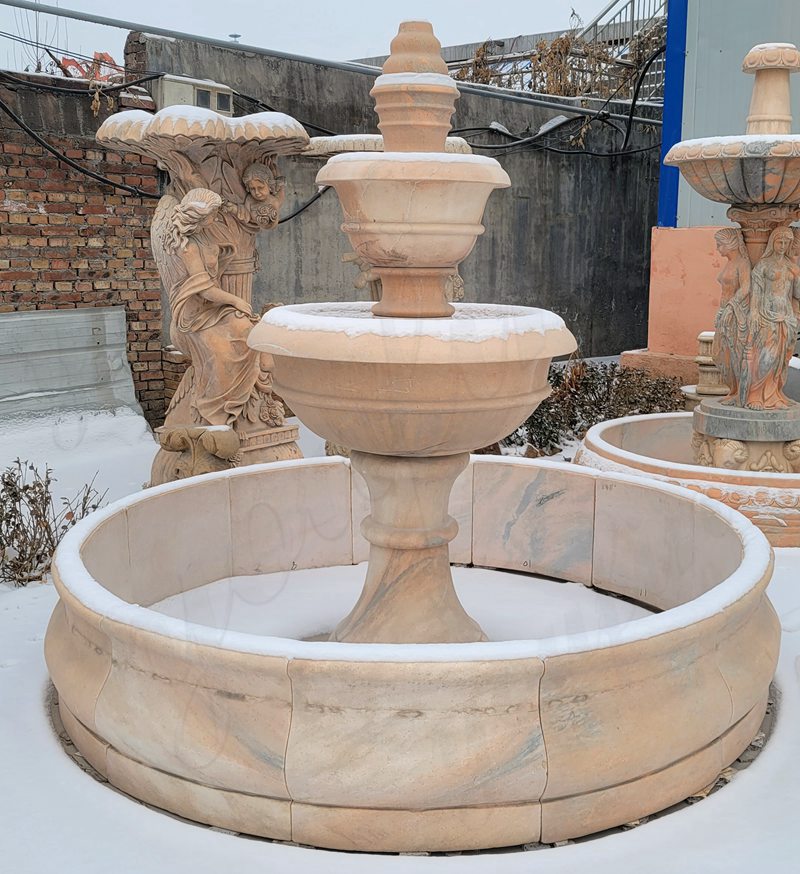 Immerse yourself in the beauty and tranquility of our Marble Water Ball Fountain, a true masterpiece that will elevate your space. With its stunning design, impeccable craftsmanship, and mesmerizing water flow, this fountain is a captivating addition to any home or garden. We invite you to visit our factory and witness the artistry and dedication that goes into creating these magnificent fountains.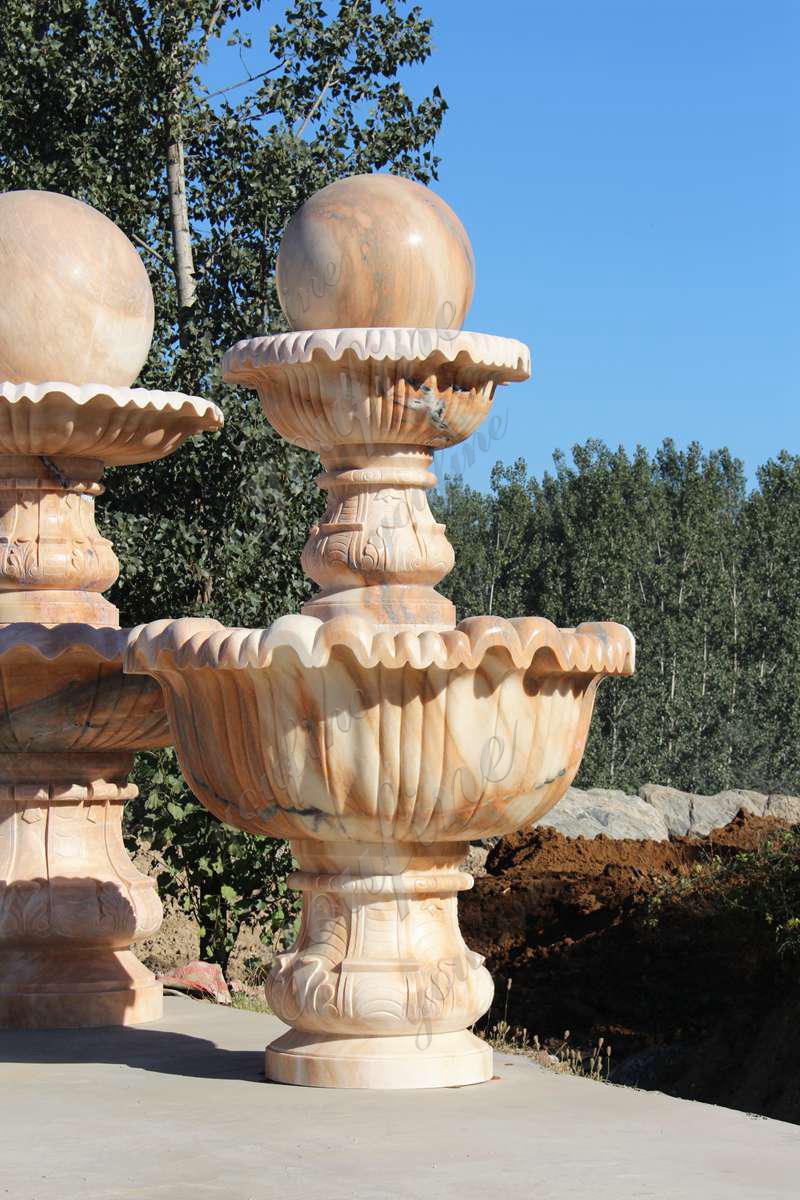 Come explore our wide range of options, discuss customization possibilities, and experience firsthand the elegance and serenity that our Marble Water Ball Fountain brings. Contact us today to schedule a visit and begin your journey to owning a truly remarkable piece of art.
Last Article
:
How to order Marble/Stone Fireplaces Mantel
Next Article: