Most Popular Stainless Steel Water Feature Fountain for Modern Outdoor
Updated 08/8/2022 5:19 PM By Alice
If you don't know how to choose the right stainless steel water feature for your garden, please contact YouFine. YouFine is the world's top-level stainless steel fountain manufacturer, which would help you to find the high-quality and cost-effective water fountain in your dream. We are backed by our over 39 years of metal garden decoration production experience, and proud of our super-class quality. And we would provide you with the exclusive metal water fountain to decorate your garden. The goal of the YouFine factory is to provide indoor and outdoor water features that bring calm and instant beauty to your garden or commercial outdoor space at a great value for money.
As a professional factory, we have many different stainless steel water feature designs. We have more than 1000 designs, and these usually dazzle the clients. So we choose some popular and hot sale stainless steel water features to show:
The CSS-108 Fountain is a simple but beautiful ring design with water flowing from the middle of the fountain.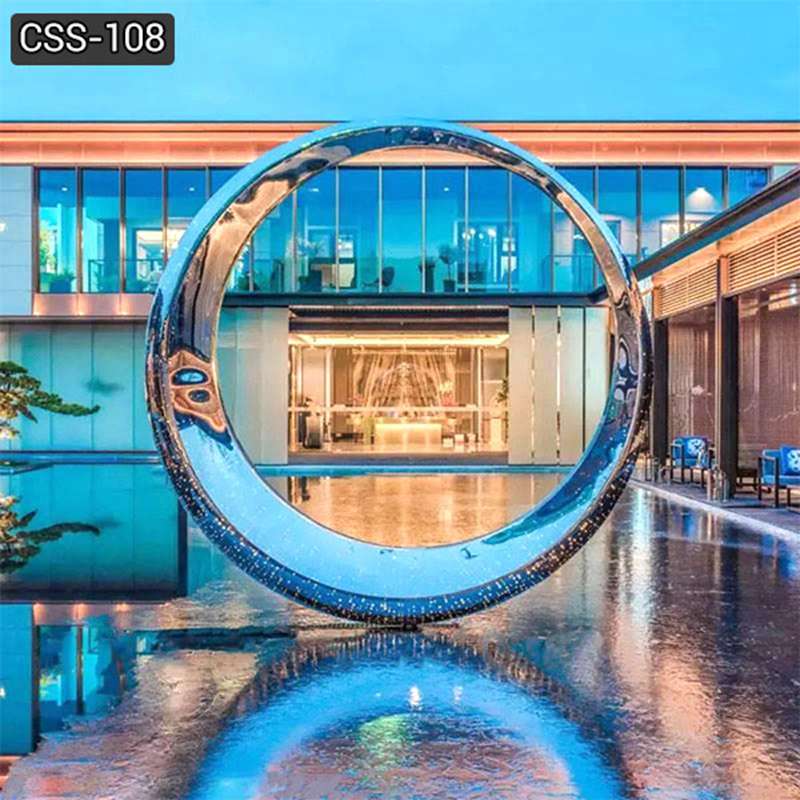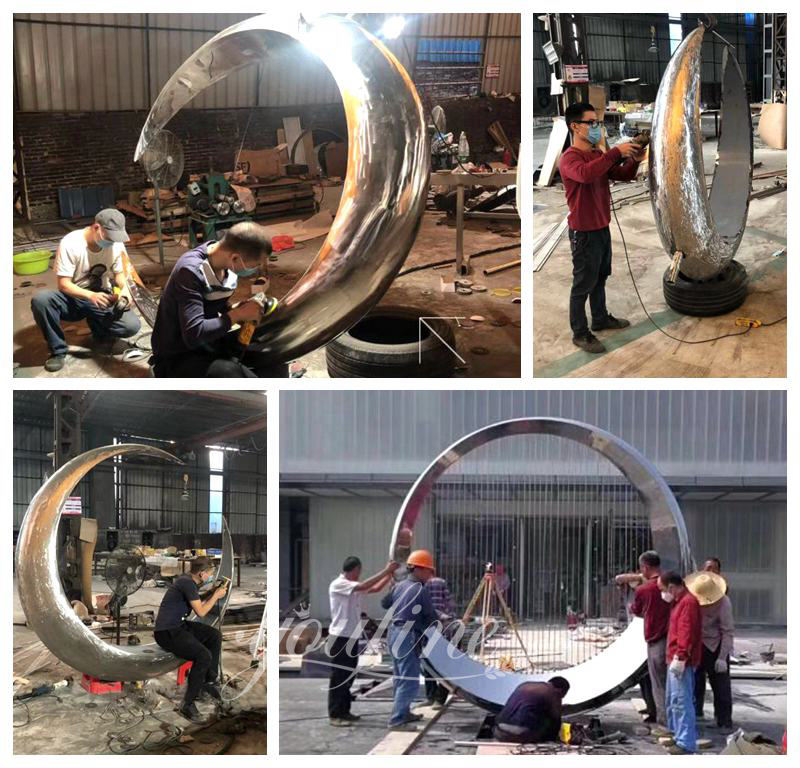 The design of the CSS-250 fountain is very interesting, when the water flows out, it will look like a harp.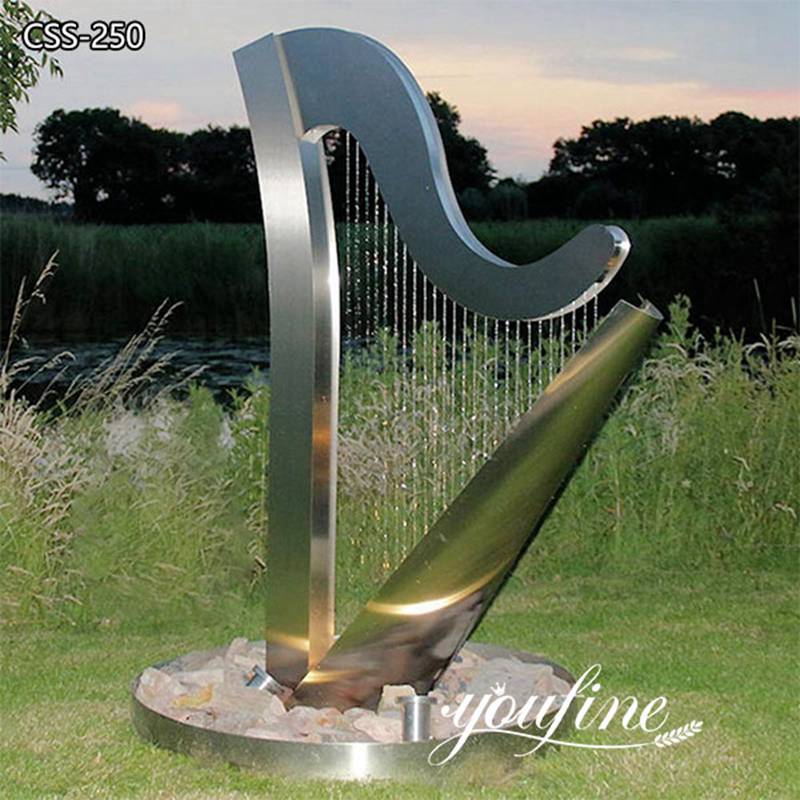 The CSS-251 fountain is designed like a door, with water flowing from above the door frame, creating a waterfall-like feel.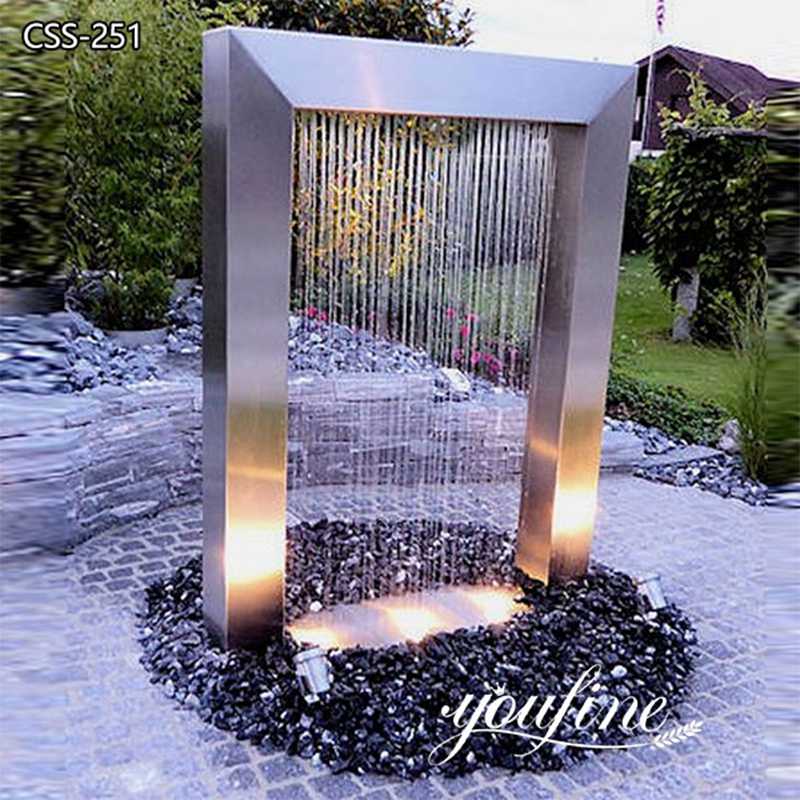 The CSS-264 fountain is made of stainless steel twisted into three "C" shapes. The water flow seems to be circulating, very stunning.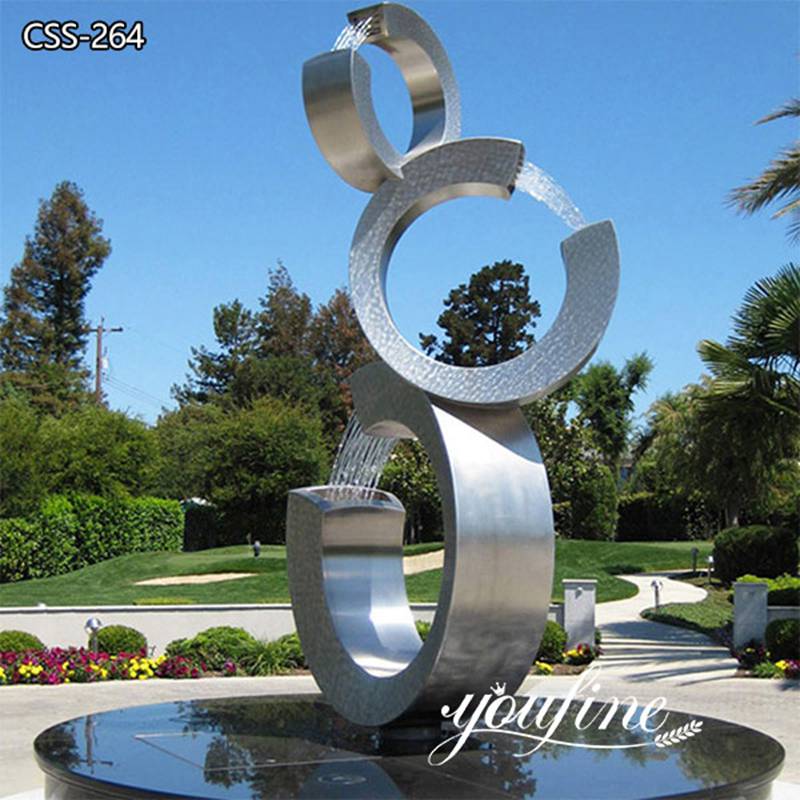 The CSS-795 fountain has a simple design and is very suitable as an interior decoration.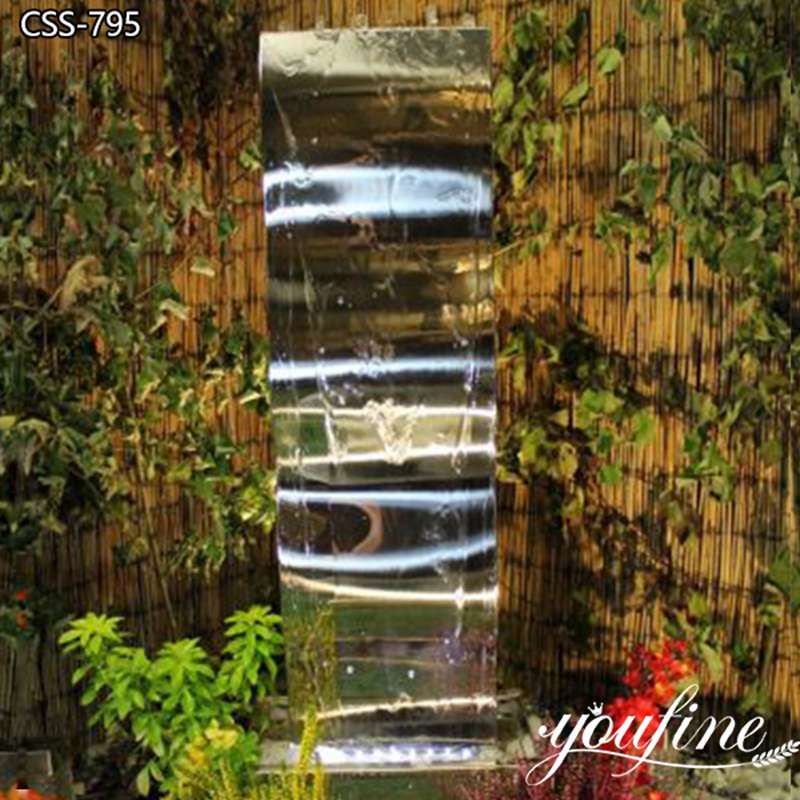 Also, we have the corten steel water fountain. Some of the above stainless steel fountains could also use Corten steel as raw materials, giving you a different visual.
These beautiful stainless steel fountains would make your garden landscape even more charming. If you want more unique and creative fountain designs, you could click here to browse more products. Also, YouFine could provide you the customized service because we have a professional and talented design team. You can tell us your thoughts and needs for sculpture. Our design team would give you the most suitable design drawings. And our design team could also make scene drawings for you if you give us your scene photos.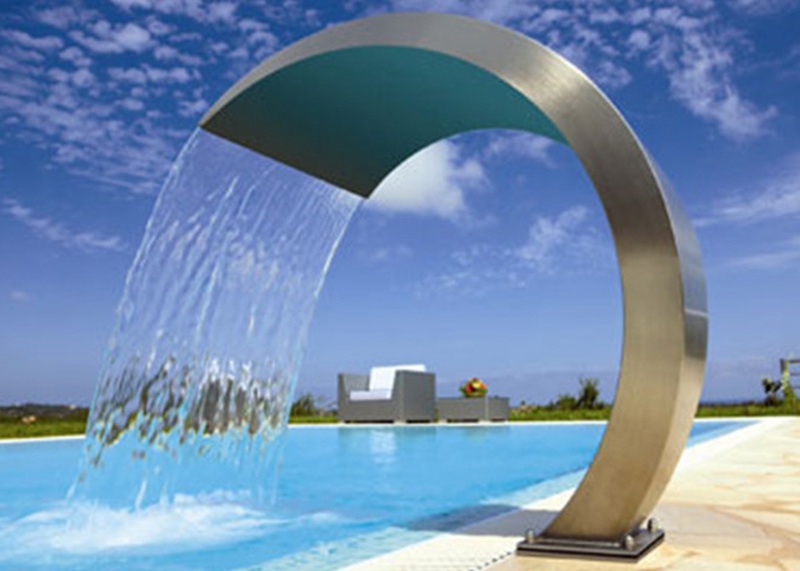 Suitable Scenarios of Stainless Steel Fountain:
In modern times, people often choose a stainless steel water feature as an ornament. When the water hugs the stainless steel surface and the fountain seems to come to life. So whether you want to liven up the nooks of your home garden, add a dramatic centerpiece to a bland business district, or turn a small city garden into an oasis of tranquility, our modern water features are ideal.
The Price of Fountain:
At the YouFine factory, we have a range of different sizes and styles available with the metal water feature fountain. You could customize your metal water fountain at the standard size – 1.3-1.5m, also you could customize larger sizes like 2m, 3m, 5m even more than 10m tall. The price of our standard size – 1.5m stainless steel water feature fountain sculpture is $900-3000, and the material we use is 304 stainless steel sculpture. If you want a taller stainless steel fountain, you could contact us to get the most accurate quote. In order to serve our clients best, we would give 20% discounts and benefits to our new customers.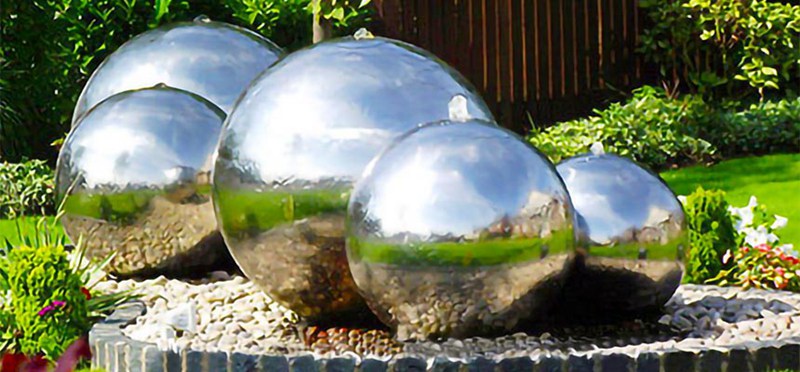 Last Article
:
The Greek God of Sky Uranus Statue
Next Article:
Do you know five magnificent shrines to St Michael around the world (2) ?