outdoor yard marble Italy pavilion with beach factory design for sale
This elegant pavilion will take you back to the classical Greek period. Adorned with six breathtaking muses, each column depicts a beautiful woman's highly authentic statue in a graceful gesture. The exquisite white marble exhibits every fascinating detail of this masterpiece.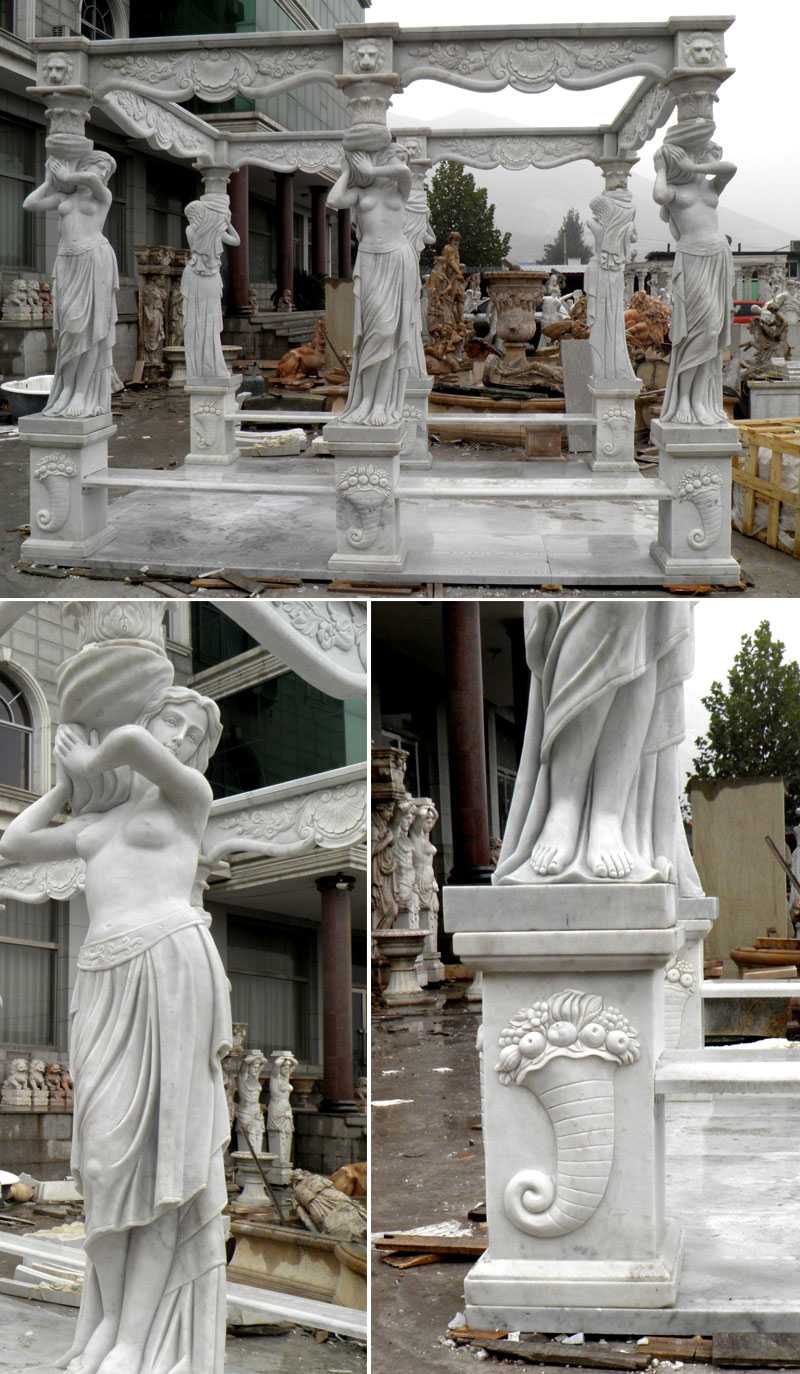 Call today, place your order, and artists will begin creating your custom gazebo. When you order your outdoor yard marble Italy pavilion you will be asked whether or not you'd like a dome top to be placed on it.
This can be made from many different types of material such as copper or iron. It is really a matter of taste and what part of the country you live in. Perhaps you want a dome for vines to grow on or to shade you from the sun.
In addition, each piece is made to order so you won't be receiving your gazebo overnight. However, expect that when it is delivered that it will be the most spectacular garden piece that you have.
The shipping of the gazebo is guaranteed. If it breaks it will be fixed. Professional marble masons take great care in designing and building each gazebo to the customer's satisfaction.
Last Article
:
Outdoor easy hand carved garden life size three tiered yellow marble fountain for backyard decor for sale
Next Article:
Life Size Cheap Outdoor Garden White Marble Patio Gazebo with Beach Designs MOKK-34