Why are the Statues in Trafalgar Square So Iconic?
Updated 04/18/2023 7:32 PM By Guo, Judy
What is Trafalgar Square Famous for?
As a leading sculpture manufacturer, we are proud to acknowledge the historical significance of the iconic statues located at Trafalgar Square. One of the most prominent sculptures is Nelson's Column, which was built to commemorate the victory of Admiral Nelson at the Battle of Trafalgar in 1805. The column is 169 feet high and features a statue of Admiral Nelson on top, standing 18 feet tall. The column has become an emblematic landmark in London, symbolizing the bravery and heroism of British sailors during wartime.
Another significant statue at Trafalgar Square is the Landseer Lions, which are located at the base of Nelson's Column. These four bronze sculptures were designed by Sir Edwin Landseer and installed in 1867. The lions symbolize the might of the British Empire and the strength of the nation's military power. Each lion weighs over five tons and has become a popular attraction for tourists visiting London.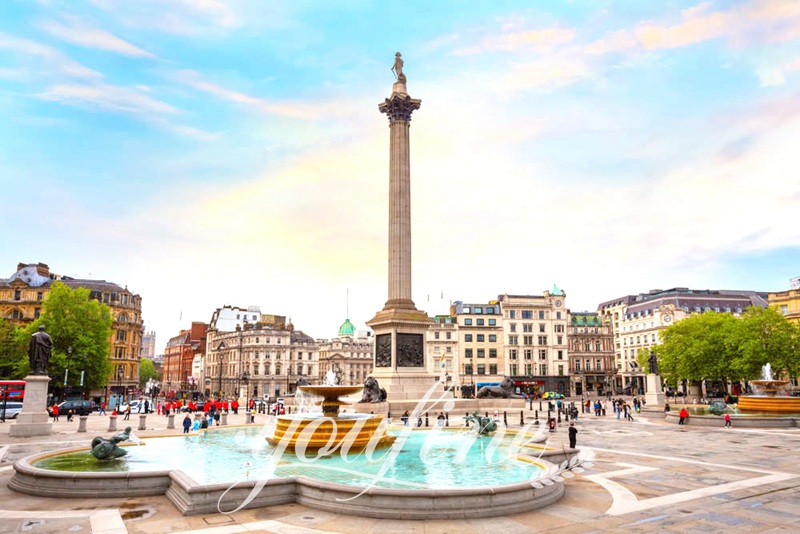 At YouFine Sculpture, we appreciate the historical and cultural significance of these sculptures and other landmarks across the world. As a result, we specialize in creating custom bronze sculptures and monuments that are durable, detailed, and reflective of the intended meaning.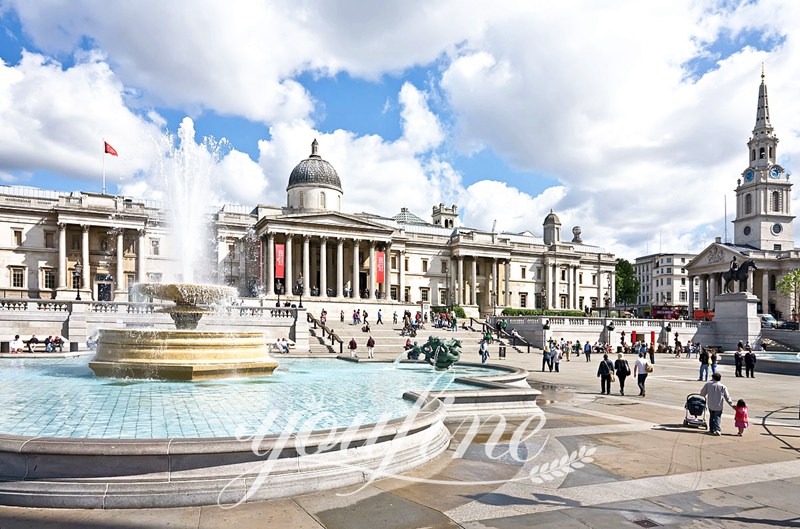 When was Trafalgar Square Built?
Trafalgar Square was built in the early 19th century, between 1829 and 1841. The construction of the square was part of a project to improve the flow of traffic in central London and to create a space for public gatherings and celebrations. The square was designed by architect John Nash and was named after the Battle of Trafalgar, a naval victory won by the British in 1805. Today, Trafalgar Square is one of the most popular tourist attractions in London, attracting millions of visitors each year.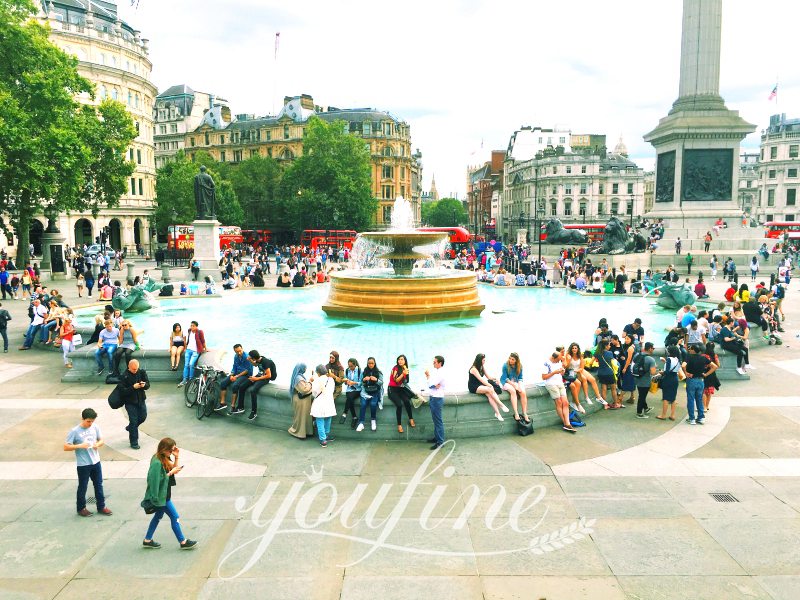 The Fourth Plinth in Trafalgar Square:
The Fourth Plinth in Trafalgar Square is an empty plinth that was originally intended for a statue of King William IV, but due to insufficient funds, remained empty for over a century. In 1999, the Royal Society of Arts decided to use the plinth as a platform for contemporary art, with a rotating program of temporary artworks.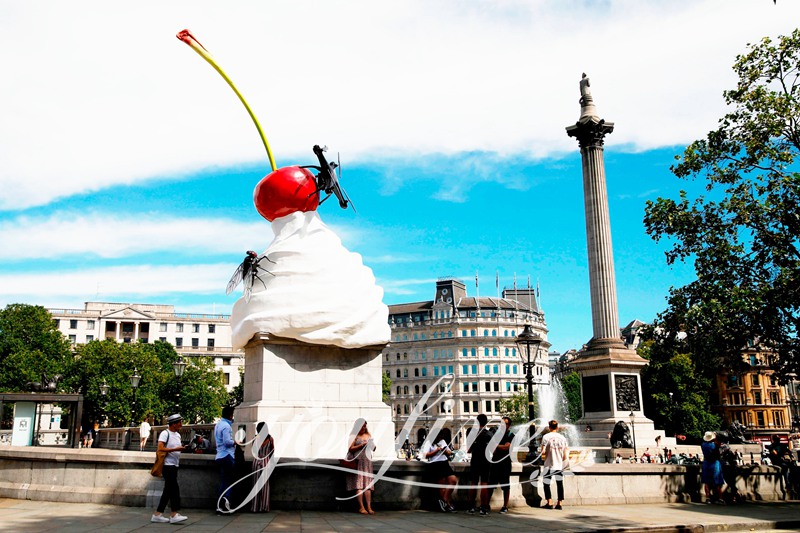 Since then, the Fourth Plinth has become a highly regarded public art space, featuring works from renowned artists such as Marc Quinn, Antony Gormley, and Yinka Shonibare. The artworks on the Fourth Plinth are often thought-provoking and controversial, sparking conversation and debate among visitors to Trafalgar Square.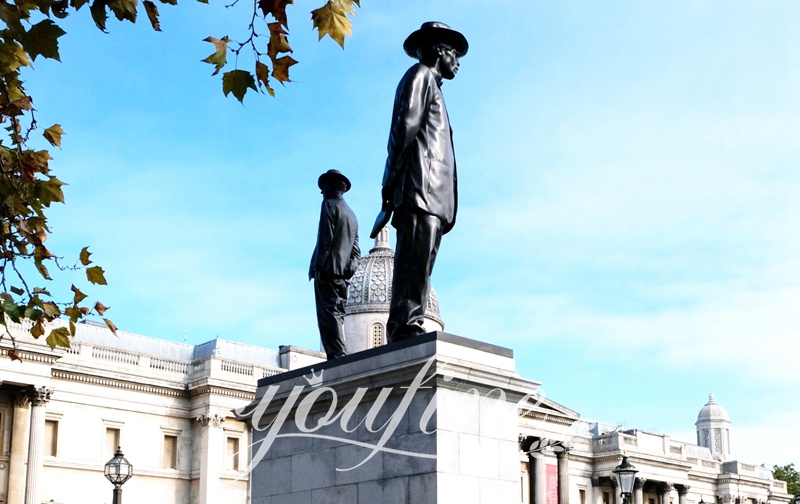 The Fourth Plinth is now an important part of Trafalgar Square's cultural heritage, representing a fusion of historical tradition and contemporary artistic expression. It has become a symbol of the city's commitment to public art and cultural engagement, attracting visitors from all over the world to experience the ever-changing installations on the plinth.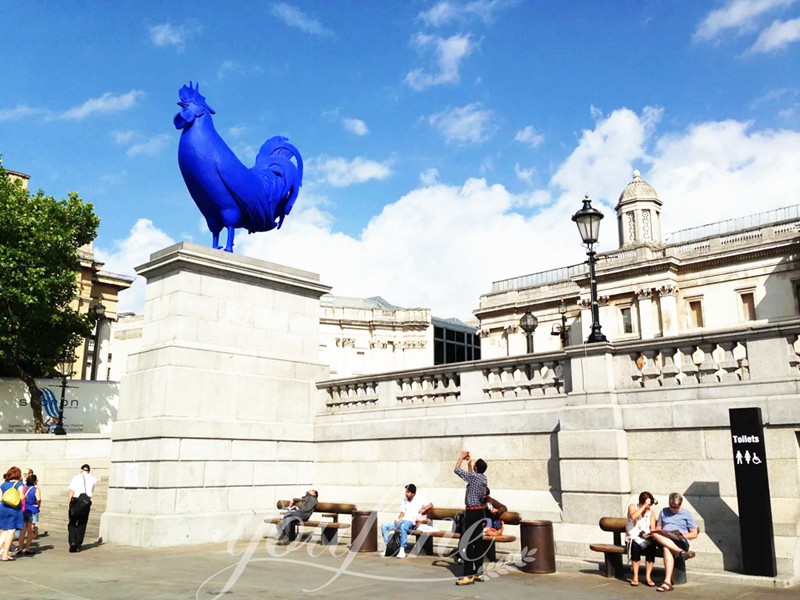 Bronze Fountains for Trafalgar Square:
The first Trafalgar Square fountain is called the "Embankment Gardens Fountain" or the "Charing Cross Fountain." It was designed by Charles Barry and erected in 1865. The fountain features a bronze figure of a mermaid, surrounded by four dolphins, atop a tall granite plinth. The mermaid holds a shell in one hand, which pours water into a basin below. The other hand is outstretched, holding a trident.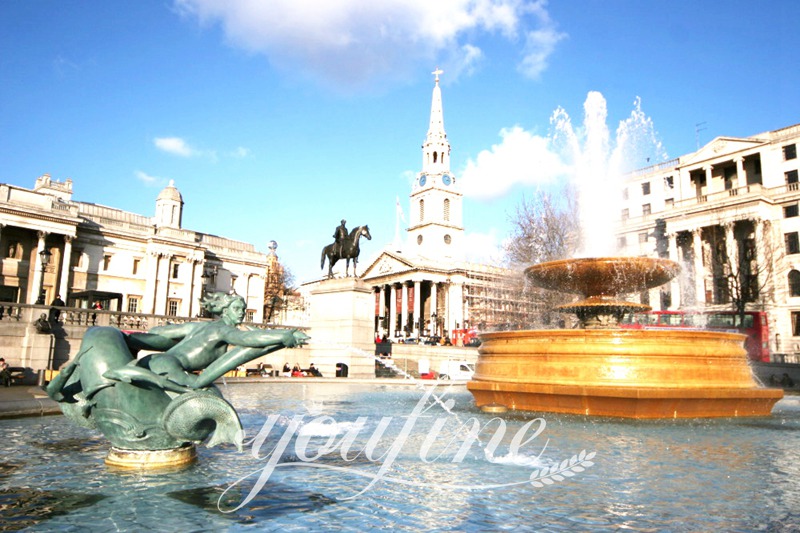 The second Trafalgar Square fountain is known as the "Northumberland Avenue Fountain" or the "Shaftesbury Memorial Fountain." It was designed by Alfred Gilbert and was installed in 1893. The fountain features a large aluminum statue of Anteros, the Greek god of requited love, holding a bow and arrow. The statue stands atop a tall pedestal, surrounded by four smaller statues of drunkenness, ignorance, disease, and vice. The water flows from the base of the pedestal into a large basin below.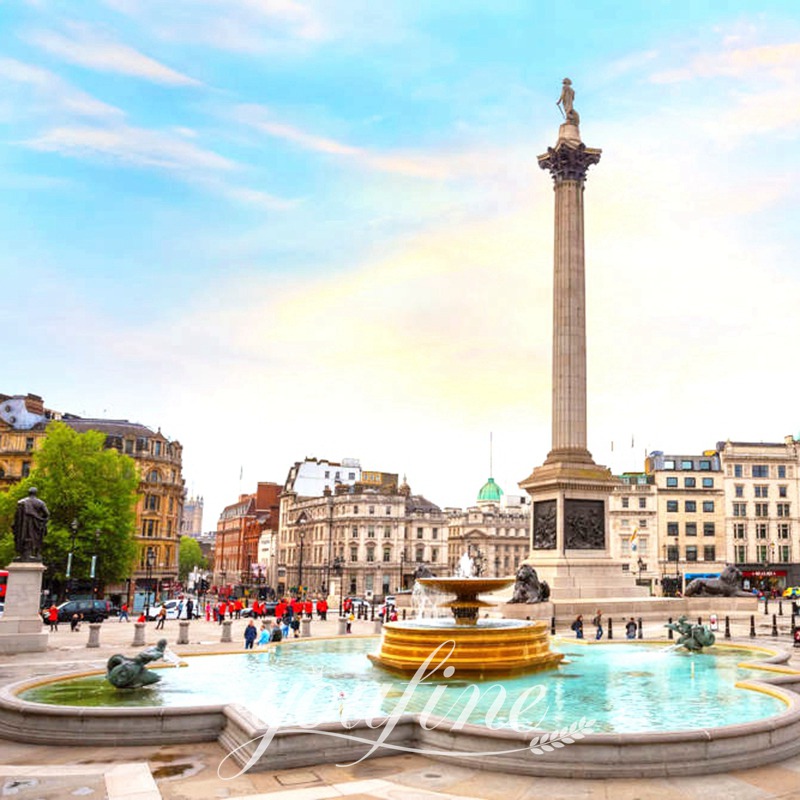 Both fountains are important landmarks in Trafalgar Square and are enjoyed by visitors and locals alike. YouFine Sculpture is proud to have the ability to create similar large-scale bronze fountains and sculptures that are both beautiful and durable, suitable for outdoor use in any climate.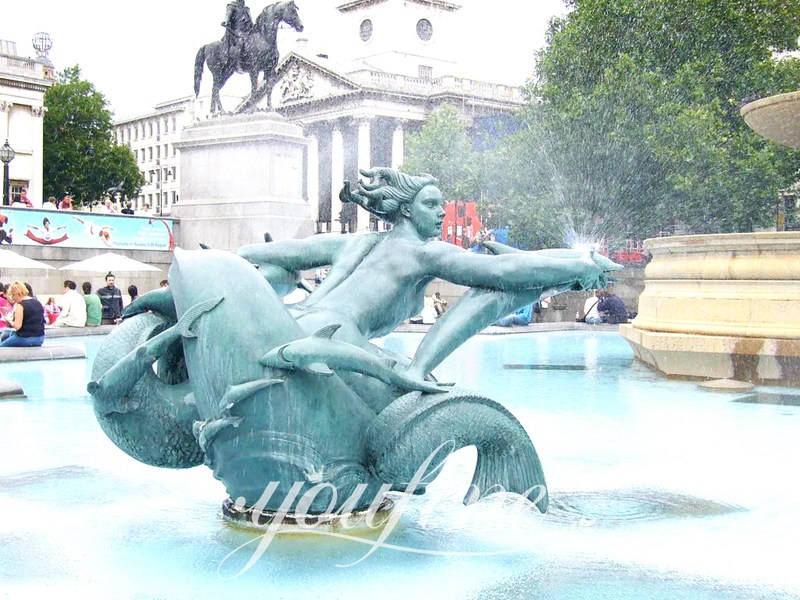 Bronze Sculptures for Trafalgar Square:
In addition to the fountain, Trafalgar Square is also home to several other bronze statues, including those of famous figures like King George IV and Sir Henry Havelock. At YouFine Sculpture, we have the expertise and skill to create bronze statues that capture the likeness and character of any person or animal, whether it be a historical figure or a beloved pet.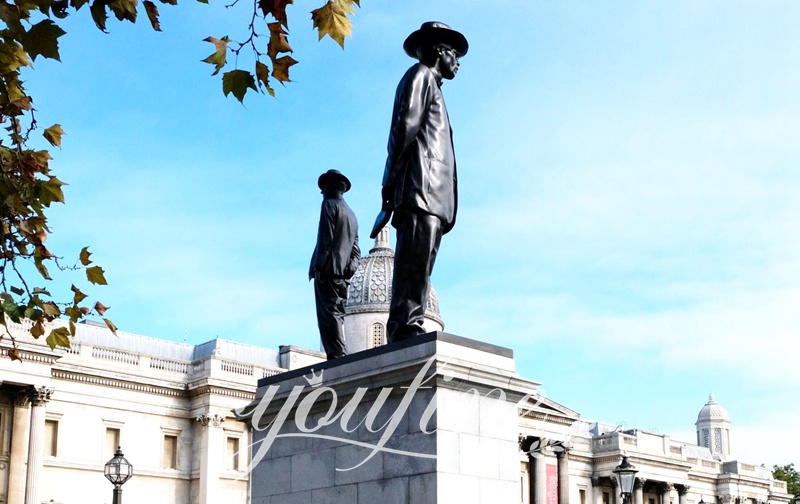 Nelson's Column – This is the central feature of Trafalgar Square, a 169-foot-tall column topped by a statue of Admiral Horatio Nelson. The statue is made of bronze and stands on a granite pedestal. It was sculpted by Edward Hodges Baily and erected in 1843.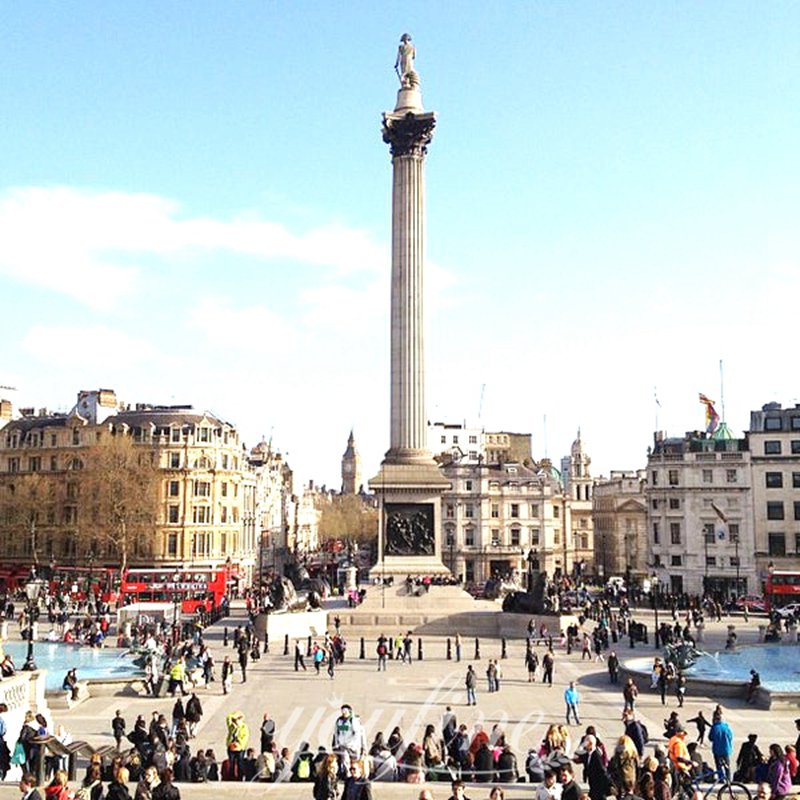 The Four Lions – The four bronze lions that surround the base of Nelson's Column were designed by Sir Edwin Landseer and added to the square in 1867. Each lion weighs about 13 tons and is 11 feet long.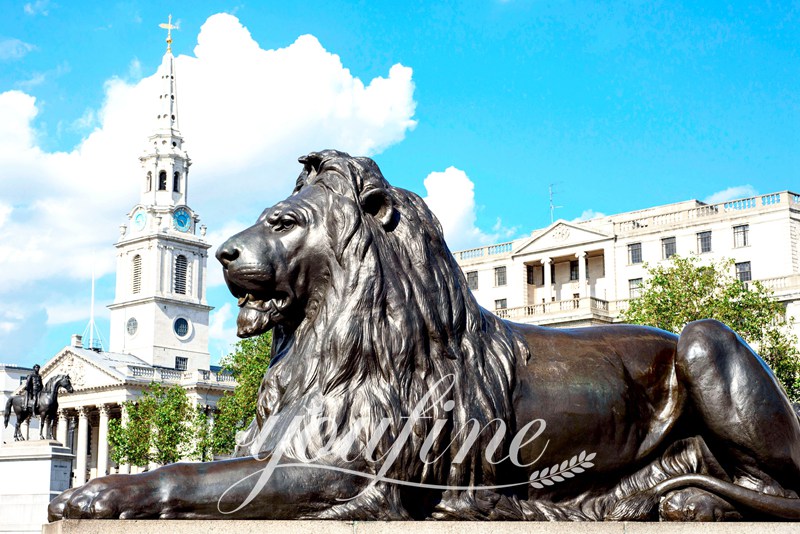 King George IV – This equestrian statue of King George IV was sculpted by Sir Francis Chantrey and installed in 1844. The statue depicts the king dressed in Roman attire and riding on a horse. It stands on a pedestal made of granite and bronze.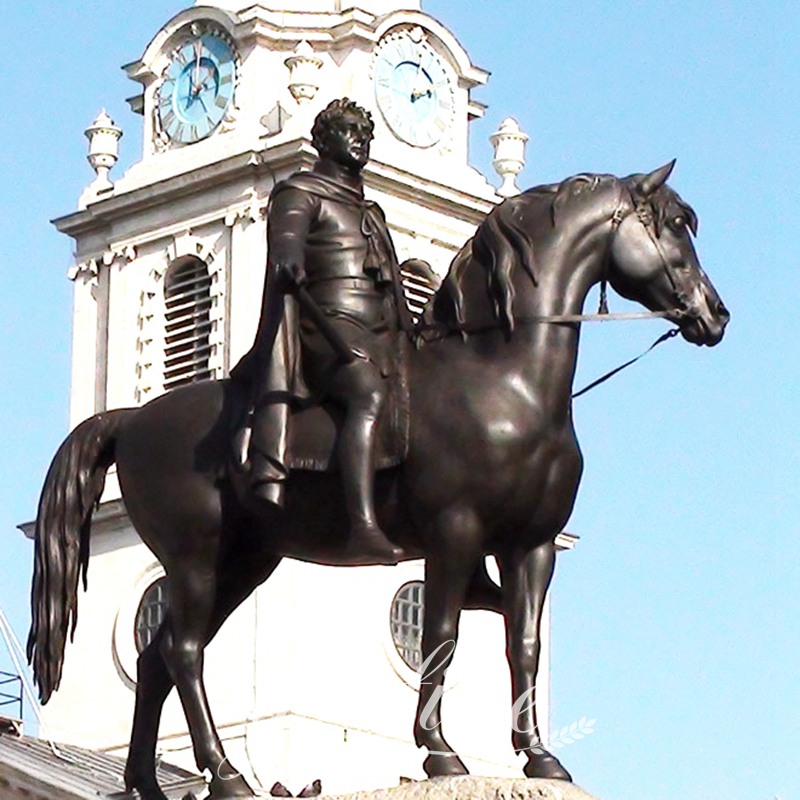 Sir Charles James Napier – This bronze statue depicts the British general Sir Charles James Napier, who served in the Napoleonic Wars and the Indian Rebellion of 1857. The statue was sculpted by George Cannon Adams and installed in 1855.
Major-General Sir Henry Havelock – This bronze statue shows Major-General Sir Henry Havelock, a British general who served in India during the Indian Rebellion of 1857. The statue was sculpted by William Behnes and installed in 1861. It stands on a granite pedestal.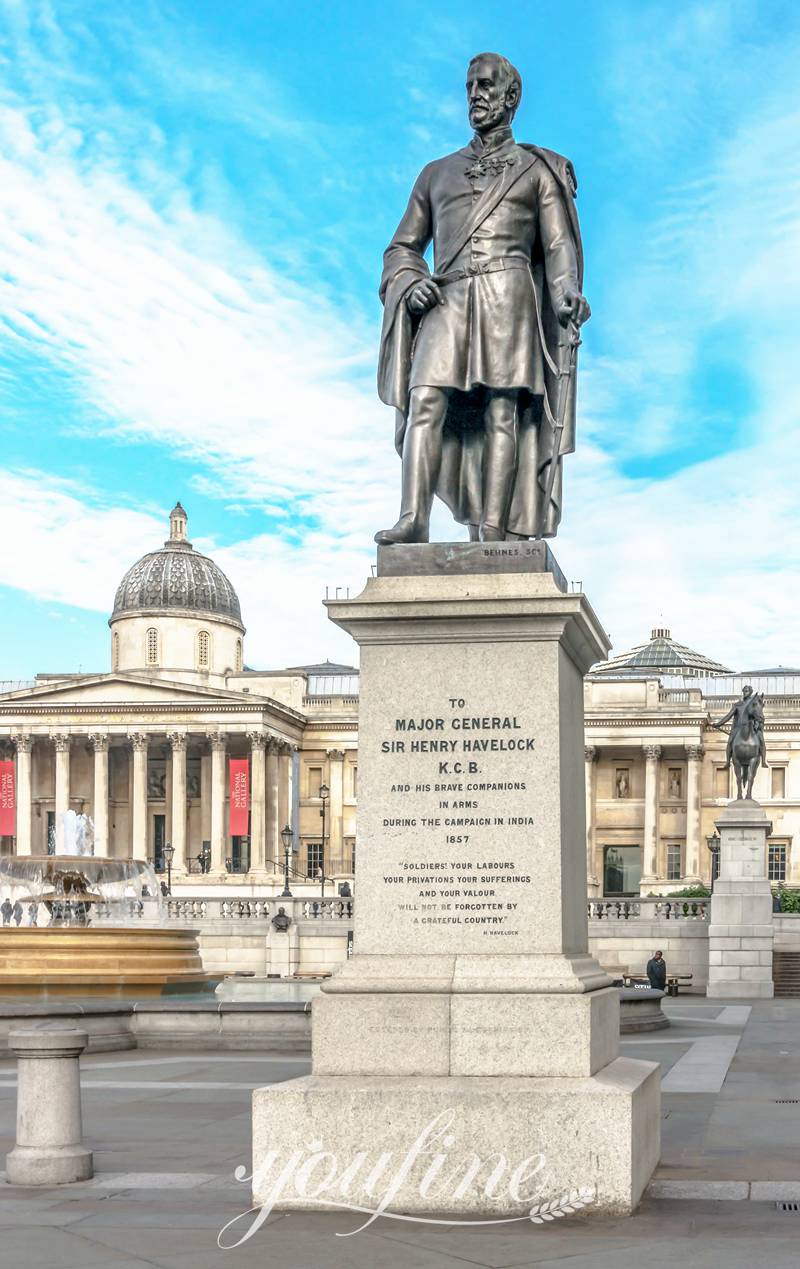 At YouFine Sculpture, we utilize the latest casting techniques and materials to ensure that our bronze sculptures are of the highest quality and craftsmanship. We take pride in our ability to create stunning works of art that would stand the test of time and weather, making them ideal for use in any public or private setting.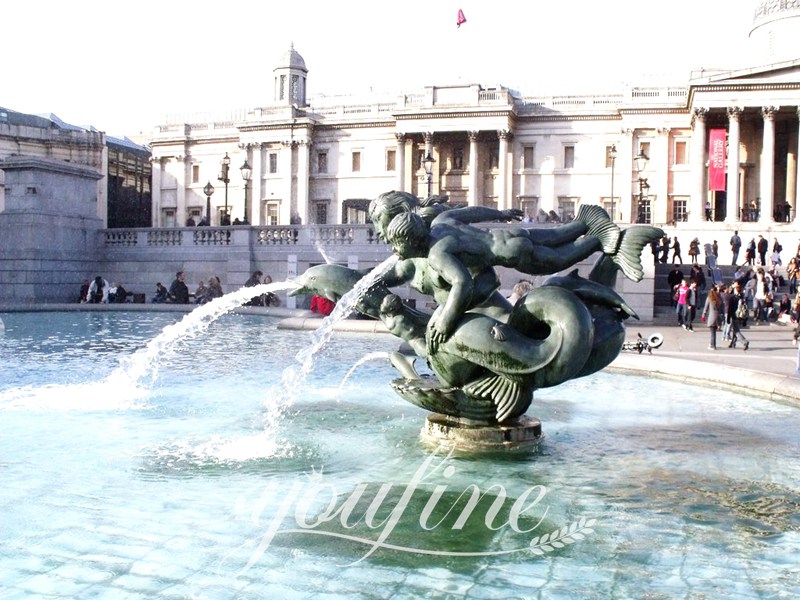 As a professional bronze sculpture manufacturer, YouFine Sculpture is proud to offer a wide range of bronze sculptures, including those that can be found at Trafalgar Square in London. We understand that purchasing a bronze sculpture is a significant investment, which is why we work closely with our clients to ensure that they are satisfied with their purchase.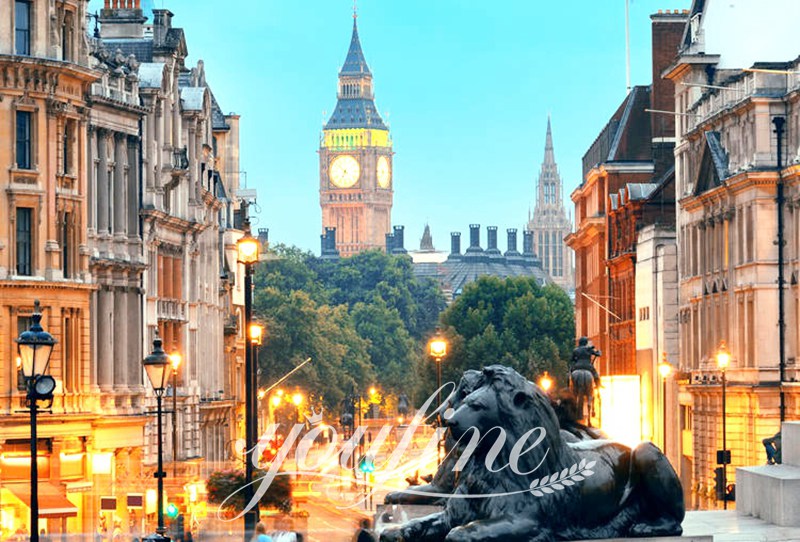 From the initial consultation to the final installation, we are committed to providing exceptional customer service and support, making us the ideal choice for anyone looking to purchase a bronze sculpture.  Contact us today to bring your vision to life and create a timeless work of art.
Last Article
:
Outdoor Metal Tree Sculpture Free Standing Supplier CSS-140
Next Article: