Abstract Bronze Face Sculpture by Igor Mitoraj Replica from Belgian Client Feedback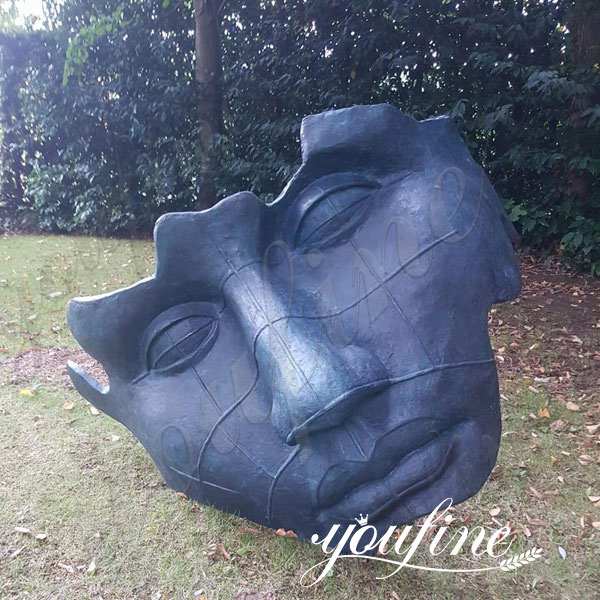 These are the feedback pictures from one of our Belgian clients. Our factory customizes this famous abstract bronze face sculpture for clients. This sculpture comes from the famous Polish artist and sculptor Igor Mitoraj, who is considered one of the internationally recognized Polish sculptors. He is famous for his incomplete body sculptures often created for large public facilities.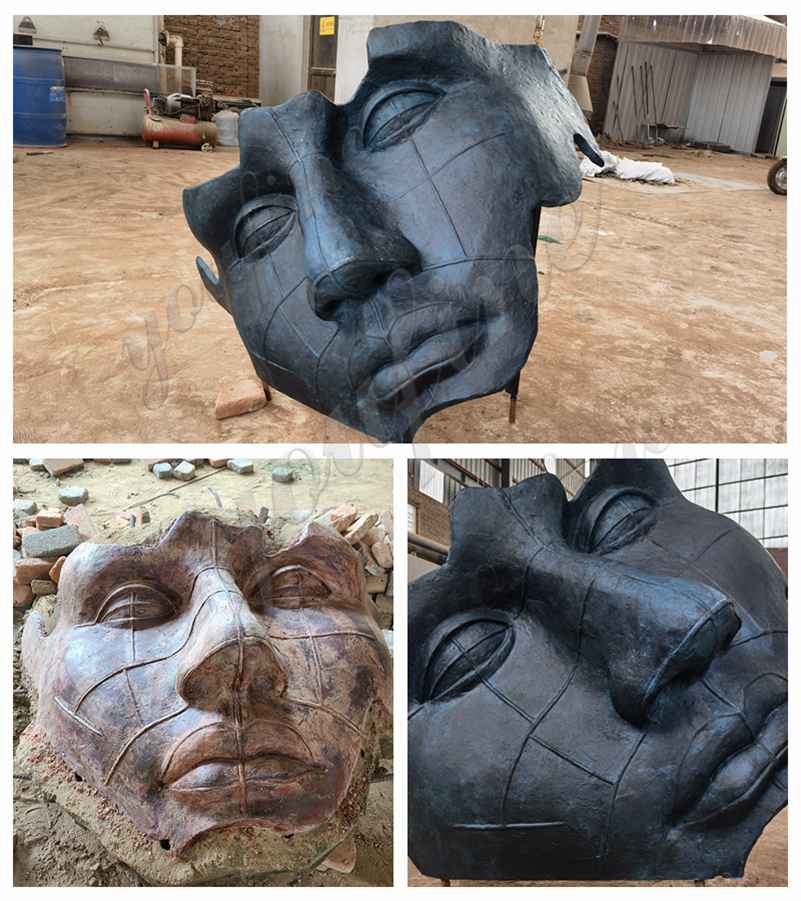 The process of making bronze sculptures:
Our Belgian client also likes a series of these abstract bronze sculptures by Igor Mitoraj very much. When our client contacted us, he clearly told our sales staff that he wanted to order a bronze sculpture by Igor Mitoraj. Therefore, our staff first learned about a series of works by Igor Mitoraj, and then our sales staff communicated with the client and confirmed the design style and size that the client liked.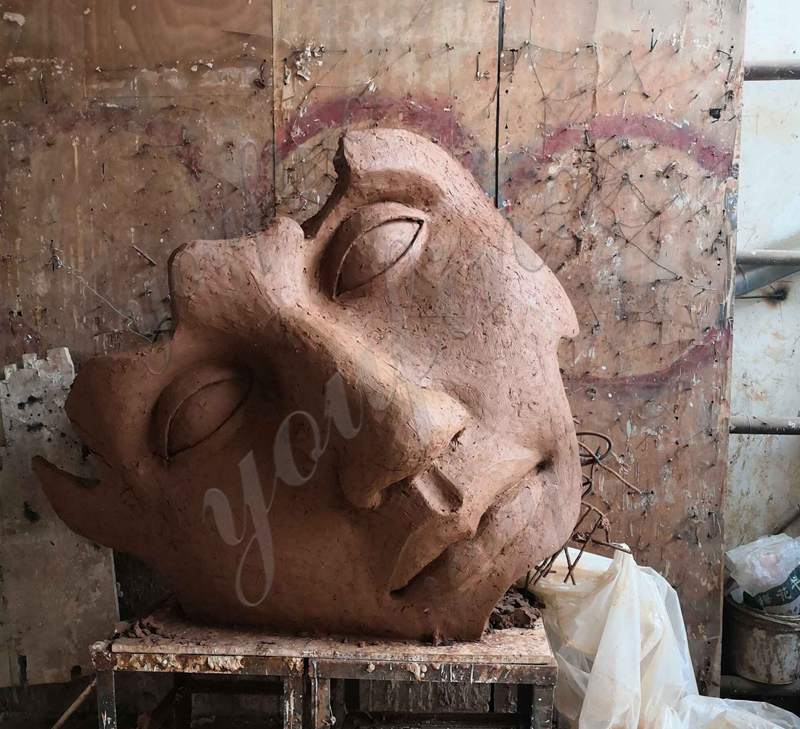 The above picture of the bronze face sculpture clay mold is a 1:1 clay mold made by our professional clay mold master based on the original work of the sculptor. Our factory has masters who are very good at making clay molds. They learn the carving skills since they were young. Therefore, it is certain to ensure a high degree of restoration of the original works. After the clay mold is finished, we would first confirm with the client. And we would not cast the bronze sculpture until the client is satisfied.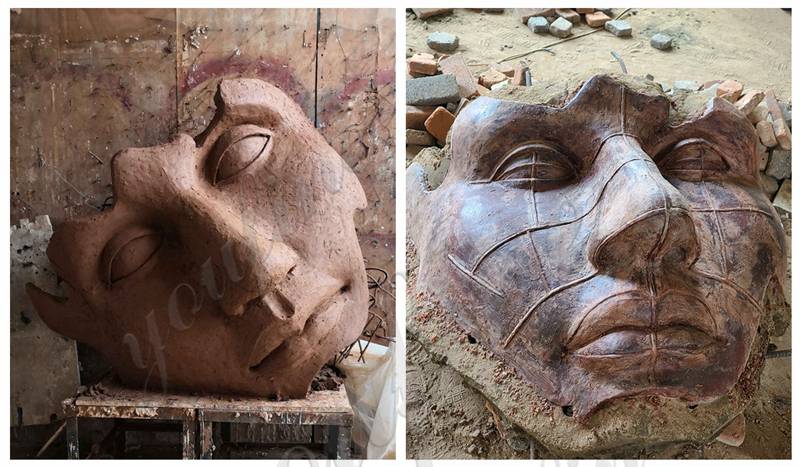 Why do customers choose You Fine Factory?
After our sales staff confirmed the completion of the clay mold with the client, we started casting this abstract bronze face sculpture. This large bronze sculpture would be cast using the traditional lost wax method to ensure the quality of the sculpture. Until the final sculpture is made and painted, our sales staff would send pictures of the product to the client for confirmation. Our client is very satisfied after seeing the sculpture.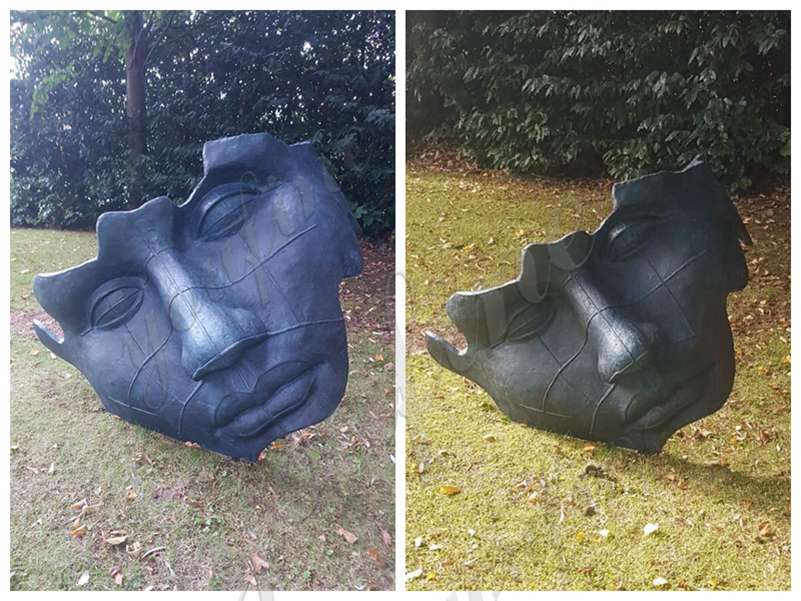 Good comments from clients:
Whether it is confirming the detailed information of the order or the production process of the product, our service has brought a pleasant experience to our Belgian client from beginning to end, and everything is progressing very smoothly. Finally, when our client received this bronze sculpture by Igor Mitoraj, he immediately installed it behind the garden of his house. And he gave a high evaluation of our products.
Last Article
:
Door Decoration Marble Standing Lion Statues Factory MOKK-707
Next Article:
Large Stainless Steel Sphere within Sphere Sculpture by Arnaldo Pomodoro for Sale BOKK-892