Bronze Matteo Pugliese Sculpture Amazing Sculptures That Emerge from Walls
Updated 02/17/2023 4:25 PM By lijingwen
Matteo Pugliese Artwork Introduction:
Matteo Pugliese is one of the most interesting and fascinating sculptors of our modern time. Some of his works have been sold by the major auction houses – Christie's, Sotheby's, Pandolfini – it always get good grades. His work is a perfection of classical advice, but at the moment before liberation, the cruel prisoners were captured in the final battle; the explosion of contract power was carved into bronze. The work of art he created was named after his name- bronze Matteo Pugliese Sculpture.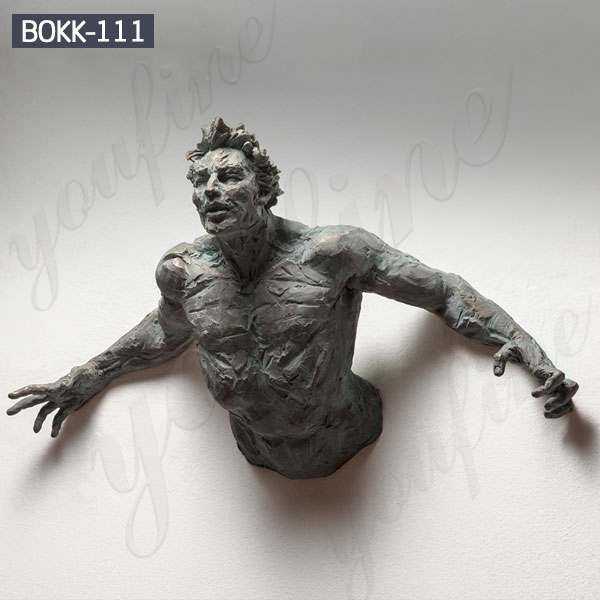 Matteo Pugliese Life:
In fact, it is not difficult to find that many famous artists are come from Italy. As well as Italy is the birthplace of art. The famous artist sculptor Matteo Pugliese is no exception. Matteo Pugliese was born in Milan in 1969. In 1978, he moved to Sardinia with his family. At the end of high school, he returned to Milan to go to college. He graduated in modern literature in 2005 and wrote a thesis on art criticism.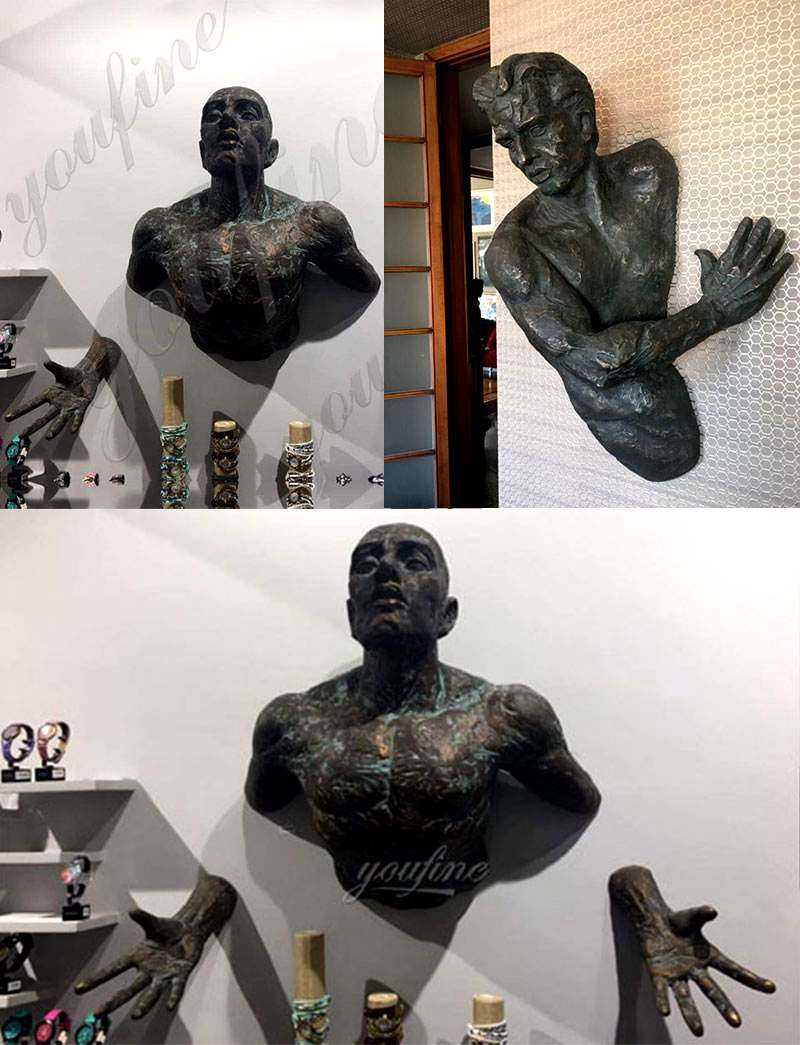 Since he was a child, he has shown a tendency to paint and sculpture. He believed that these fields are self-taught. He started his exhibition in Milan in 2001 and then held his personal exhibitions in Europe and Asia. His work has been exhibited at national and international exhibitions (Hong Kong, Madrid, Bologna, Milan, Paris) and has been permanently exposed to Italian and foreign galleries (Rome, London, Lugano, New York, Brussels and The Hague). He lives and works between Milan and Barcelona.
Matteo Pugliese Sculpture Meaning:
Matteo Pugliese's journey and research began with an understanding of universal values, and then continued to study human needs, ultimately reaching self-awareness and landing in his deepest inner world. Physical strength and determination shaped the bronze Matteo Pugliese sculpture, but this primitive surface also contained a more fragile and human condition, and emotions were related to the psychological insecurity and torture common to all of us.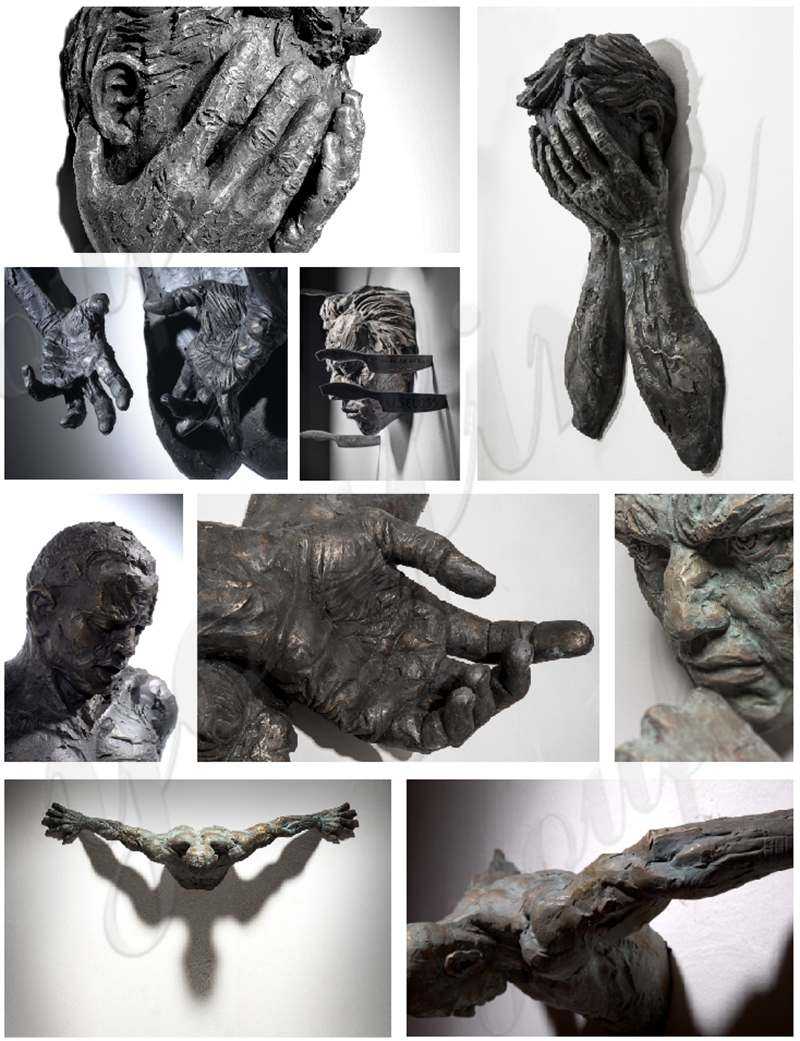 Matteo Pugliese said:" I believe that the human body is a complete and comprehensive letter that conveys any concept and emotion, rather than accidentally it is one of the most mature themes in art history. The technique and interpretation of the diagram then creates the unique and personal language of each artist. I tend to focus on the male body because I am interested in the expression of cruel energy and power, and the choice is also due to the autobiographical nature of the subject I am dealing with." In the end, he created a series of famous bronze Matteo Pugliese sculpture.

Traditional Lost Wax Process:
We made this bronze Matteo Pugliese sculpture using the traditional lost wax method, which requires a series of manufacturing steps to complete. Of course, we also need our professional bronze craftsmen to have enough professional production experience to complete the entire sculpture. In addition to the very complicated sculpting process, we also needed to make a 1:1 clay model. Our professional clay sculptors can create very realistic clay models to deliver the overall image of the character.
Provide Professional Customization:
YouFine Art Sculpture is a professional bronze statue maker with nearly 40 years of experience in statue making. We can provide you with the most professional custom design and service. So our clay model artists and sculptors are very experienced in making this bespoke bronze Pugliese sculpture. Our artists focus on the details of the statues and strive to restore 100% of all bronze Matteo sculpture details.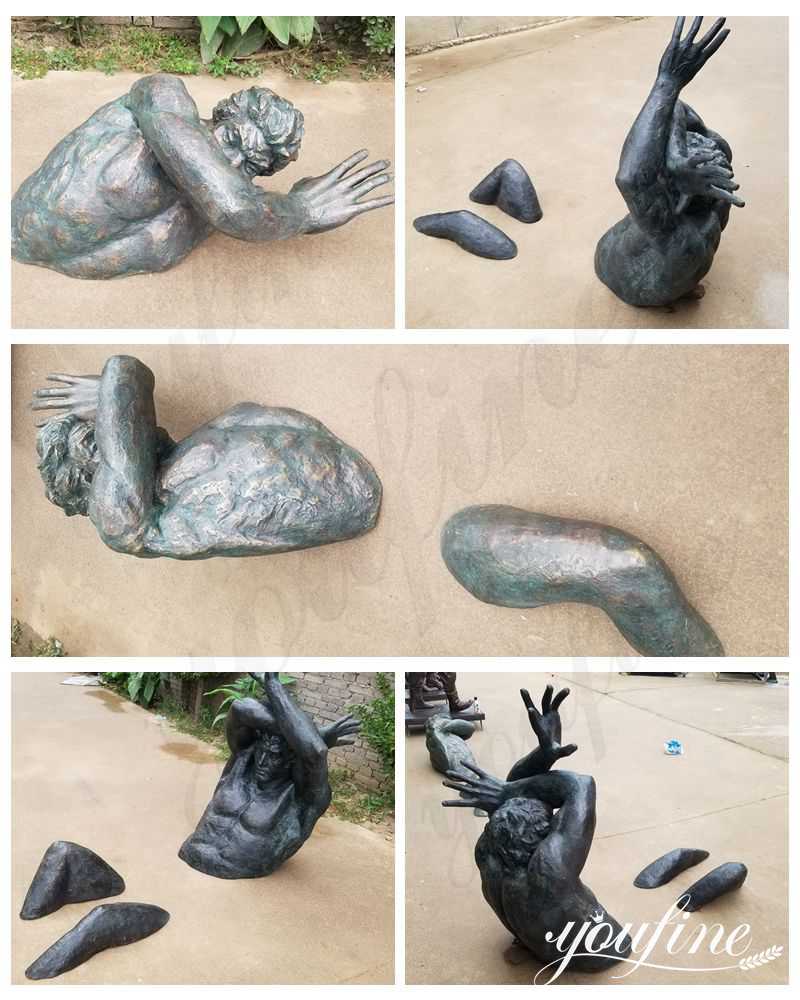 More Matteo Pugliese Statue Designs:
Of course, in addition to this bronze Matteo Pugliese statue design, we also have another statue of Matteo Pugliese with different designs. We have corresponding clay models for you to use for free. In addition, we can also provide you with custom designs such as the size, color, and design of the sculpture to suit your needs.
If you are a fan of Matteo Pugliese or you wish to place this statue as a decorative art piece in your home or on the road, please feel free to contact YouFine Gallery. Our statues will make you 100% satisfied.
Last Article
:
Abstract Corten Steel Tree Sculpture Conspicuous Outdoor Decor for Sale CSS-269
Next Article:
Corten Steel Abstract Metal Heart Sculpture for Garden for Sale CSS-241