Finding the Perfect Marble Table within Your Budget
Updated 11/15/2023 5:26 PM By Alice
Marble tables are an eternally elegant and graceful accent to any home décor. The natural beauty and variety of marble offers endless design possibilities. But high-quality marble furniture often comes with a hefty price tag. Understanding the price ranges for different types and sizes of marble tables, as well as smart shopping tips, can help you find the perfect marble table on a reasonable budget.
Factors That Impact Marble Dining Table Prices
Key factors that determine the price of a marble table include:
Marble Type – Marble comes in different grades and qualities, with Italian Carrara being very high-end marble.
Stone Quality – Marble with fewer flaws and consistent coloring has higher value.
Size – Larger marble table tops and heavier base structures increase cost. A 6-foot conference table is pricier than a 2-foot side table.
Design Complexity – Intricate carving, inlay, etching, and shaping require more labor and skill, increasing the price of marble tables.
Brand Reputation – Well-known luxury brands charge a premium for the name recognition associated with them. YouFine offers comparable furniture quality without the brand markup.
Follow These Tips to Lower Marble Furniture Costs:
Set Realistic Size Expectations – Larger marble tops add dramatic visual appeal but significantly increase cost. Carefully measure your space and set practical table sizes.
Choose Widely Available Marble – Opt for natural, quality marble types that YouFine can easily source.
Buy Direct From Manufacturer – Eliminating retailer and middleman markups can save 30% or more compared to similar marble quality. YouFine's direct pricing provides maximum value.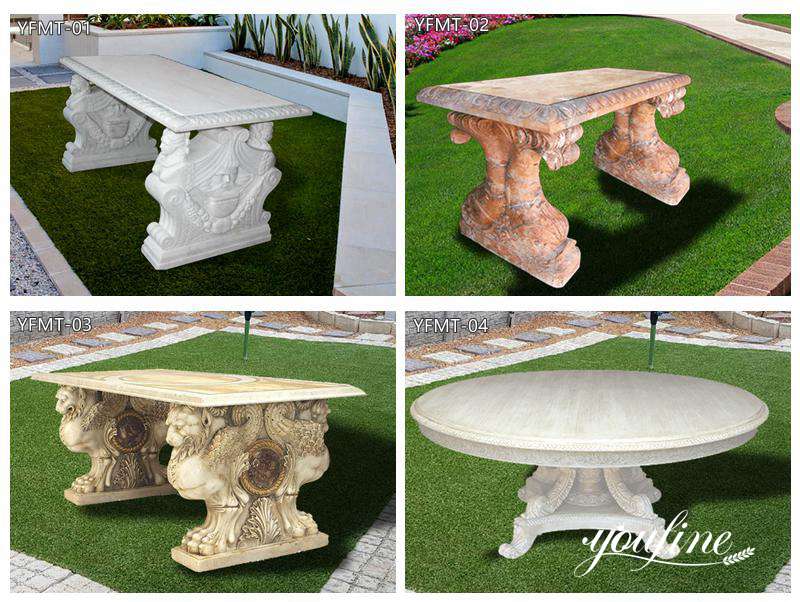 Luxury Quality at Value Prices – From YouFine Factory
YouFine Marble crafts exquisite marble furnishings like dining tables, coffee tables, consoles, and more. Based in Hebei, China near marble quarries, YouFine has factories with advanced marble fabrication technology and equipment for precision carving, polishing, and etching. Master artisans display time-honored techniques passed down through generations.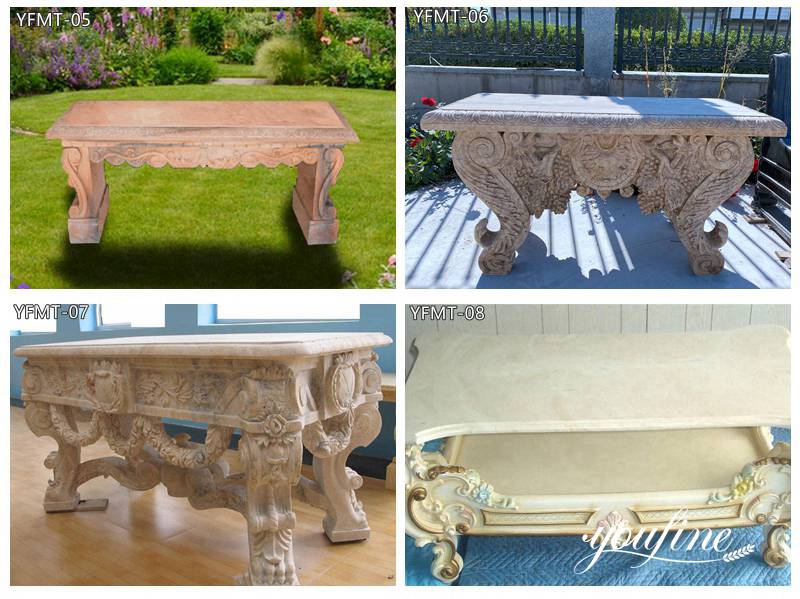 In general, marble dining table prices range:
Budget-Friendly Price Ranges
With factory-direct pricing, YouFine marble tables are 10-30% cheaper than comparable quality furniture elsewhere.
Here are typical price ranges for marble tables from direct factory suppliers like YouFine:
Small Coffee Table (2 ft) – $500 to $1200  
Console Table (4 ft) – $800 to $2000
Dining Table (6 ft) – $1500 to $4000  
Large Dining Table (10 ft) – $3000 to $8000
These prices suit mid-range budgets. Boutique marble furniture stores typically charge double or triple these prices. On the low end, discount big box retailers sell small marble occasional tables for under $300 but sacrifice significant quality and customization.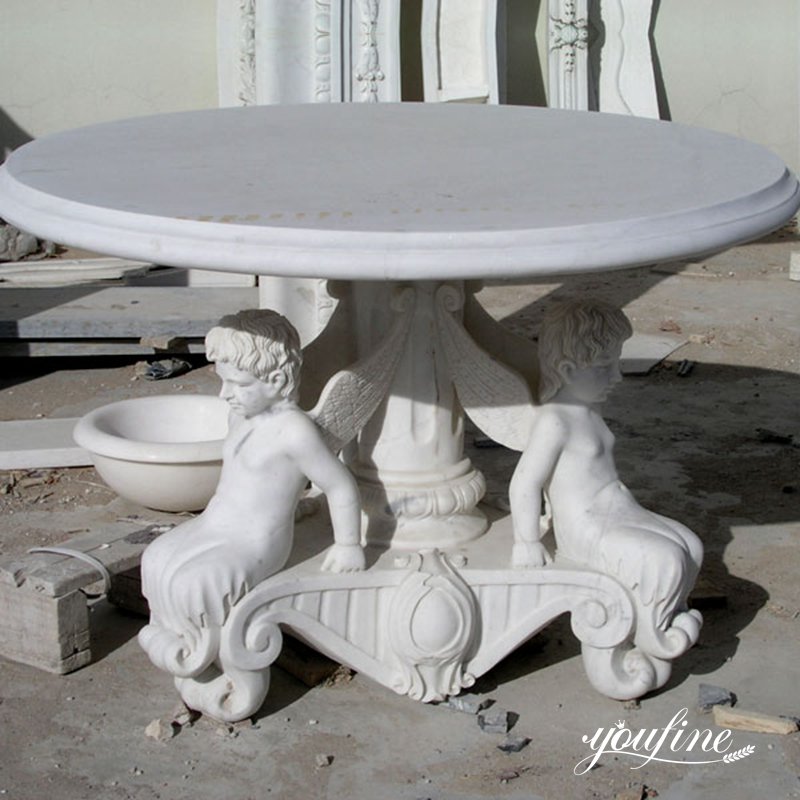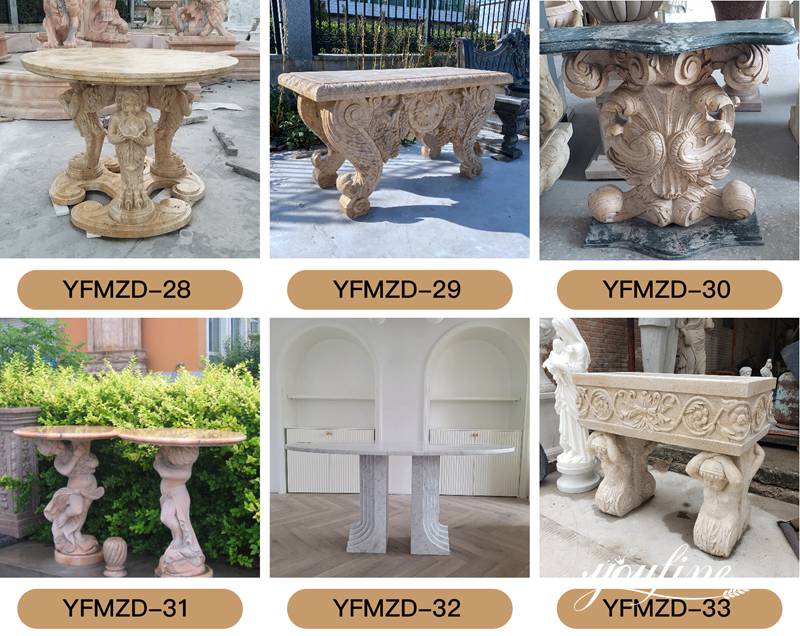 For marble dining tables, the price depends largely on table size and number of bases provided. A 6-foot rectangular table with 2 bases typically ranges $1500-3000. A spacious 10-foot table with 3 or more bases for maximum stability can be $4000 to $8000.
With realistic pricing expectations, it's easy to match a gorgeous new marble dining or coffee table to your budget. Factory-direct suppliers like YouFine Marble combine quality materials, skilled artisans, and direct-purchase models to make you affordable luxury marble furniture. You can bring timeless, elegant marble into your home without overspending.
Last Article
:
Famous Classical Marble Hyacinth Sculpture Replica for Sale
Next Article: