How to Clean Marble Headstone?
Updated 01/19/2022 10:22 AM By Alice
In order to ensure the cleanliness of the marble headstone, many people choose to do some cleaning and maintenance on marble tombstones. However, people often cause secondary damage to the tombstone due to improper cleaning methods, making the tombstone more fragile and weathered. So what's the correct way to clear a tombstone? Below is a summary of some steps to clear tombstones and some of the questions people ask.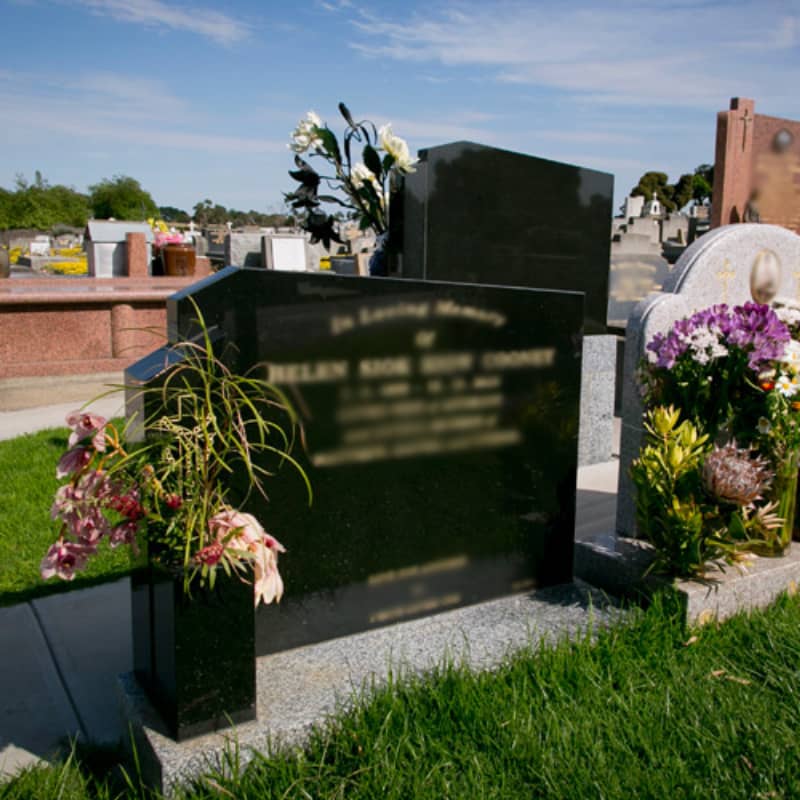 Things You Need to Prepare before Cleaning Marble Headstone:
Water
Wooden scraper
Soft cloth
Non-ionic soap (eg: Ivory or Orvus)
Natural brush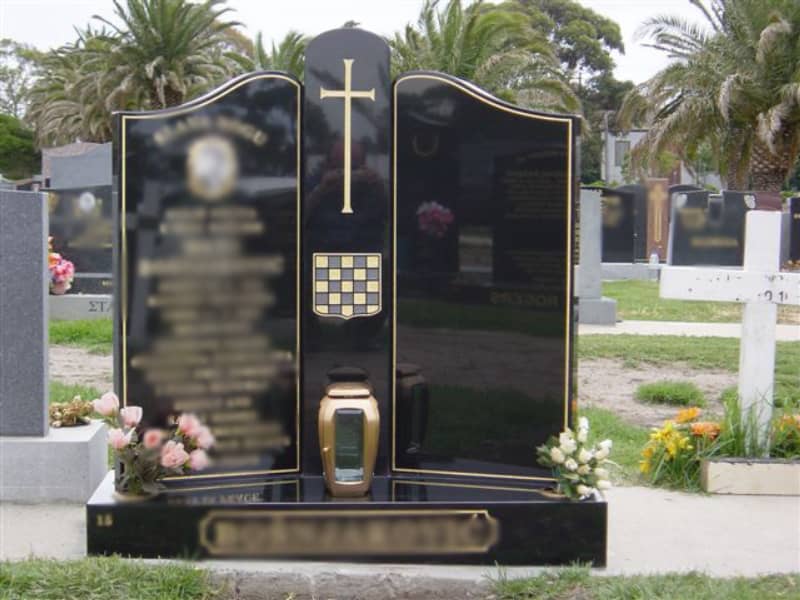 Steps to Clean Marble Tombstones:
First, you should check whether the Marble Headstone is suitable for modification. Inspect the entire tombstone for cracks, wear, and signs of damage. If these exist, it's best to leave them as they are. Cleaning fragile marble could cause further, irreparable damage.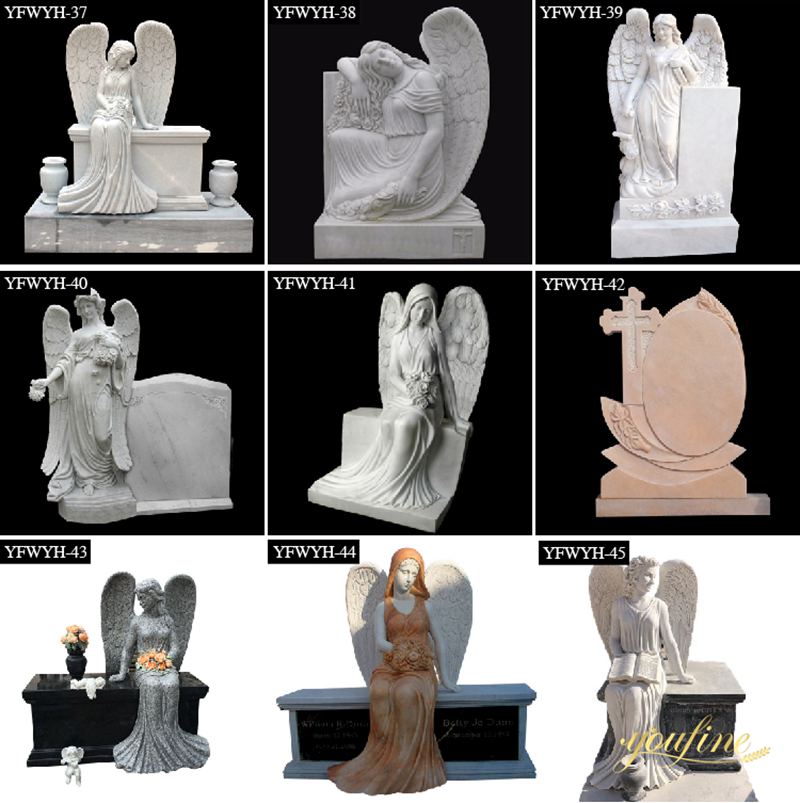 After confirming that the tombstone you want to clean can be cleaned, the following steps can be carried out.
1. Soak the stone in water to make it easier to clean some dirt and moss on the marble headstone.
2. Use a wooden spatula to gently remove surface dirt, algae, or moss.
3. Mix 1 tablespoon of non-ionic soap with 1 gallon of water. Then use a brush to apply the soap mixture to the surface of the tombstone and remove debris. During the cleaning process, keep the stone moist with plenty of water.
4. After removing all debris, rinse the stone thoroughly with clean water.
You can repeat it every 18 months. If more frequent cleaning is required, use clean water to remove any dirt or residue that may be present.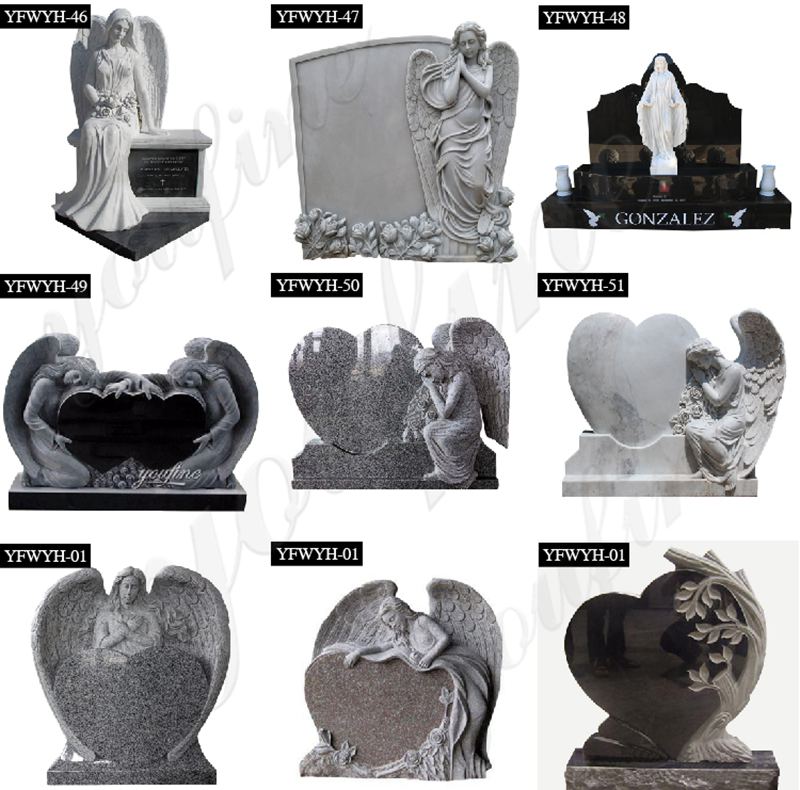 Some Questions People Often Ask When Cleaning Tombstones:
1. Could I wipe a tombstone with household bleach?
You could not. Bleach should never be used on Marble Headstone or similar stones or statues. Stone is porous and would absorb bleach/salt. So it would cause more damage than moss and lichen on the stone. Because it would crystallize.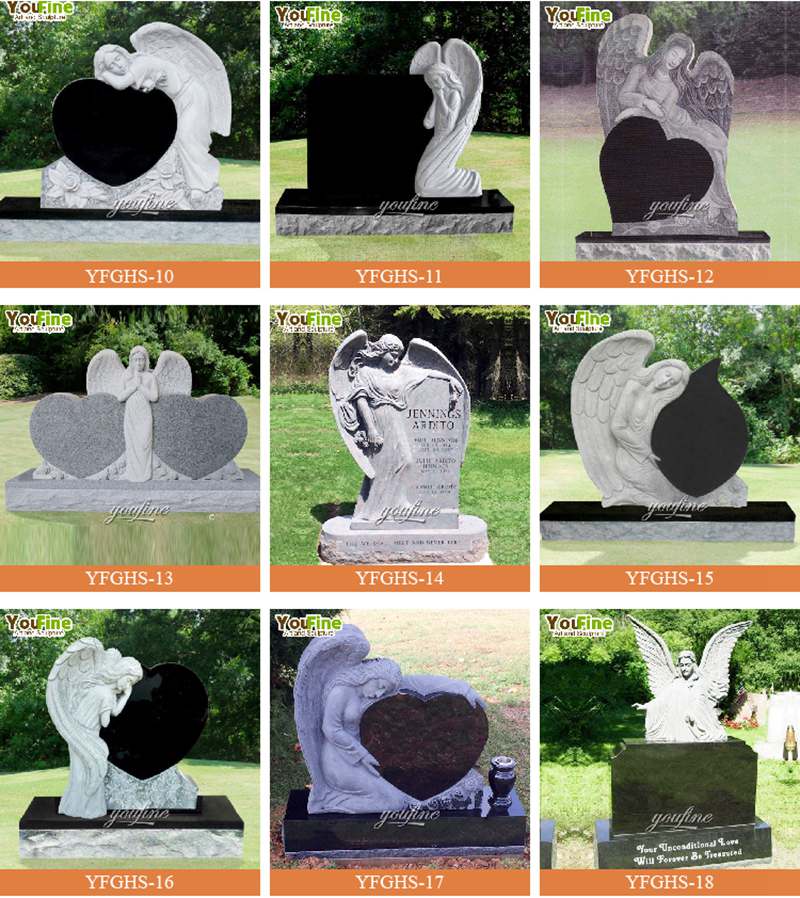 2. Could dishwashing liquid and water is used to clean marble?
You should not use soaps or detergents to clean the marble. Stones are porous and would absorb like a sponge, and the ingredients in most soaps/detergents could damage the stone. Because the more you agitate the stone, the more wear and tear you cause to the stone and the delicate edges of the carving. If you have moss and moss buildup, you might try getting the snails to remove these things for you.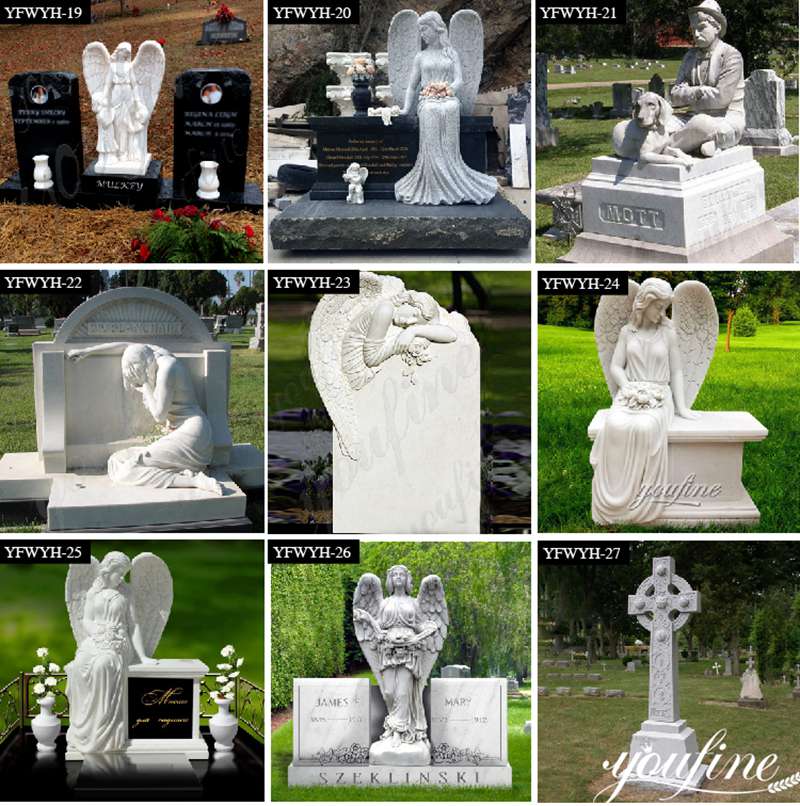 3. Which paint is best for repainting lettering on horizontal granite tombstones?
Enamel paint. as well as marine paint for boats is a good choice as it is weather-resistant。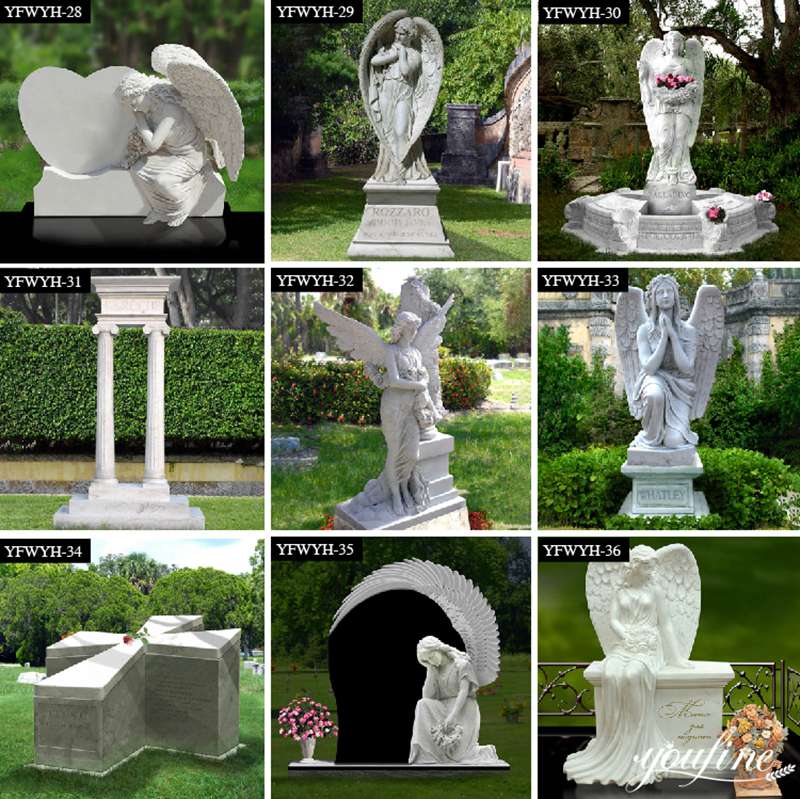 4. How to remove blackened letters on tombstones?
It depends on the cause of the stain, which is usually algae – bacteria as well as mold and mildew. You'd think bleach works well, and it does. You can search the Internet for some cleaning agents that professionally clean tombstones.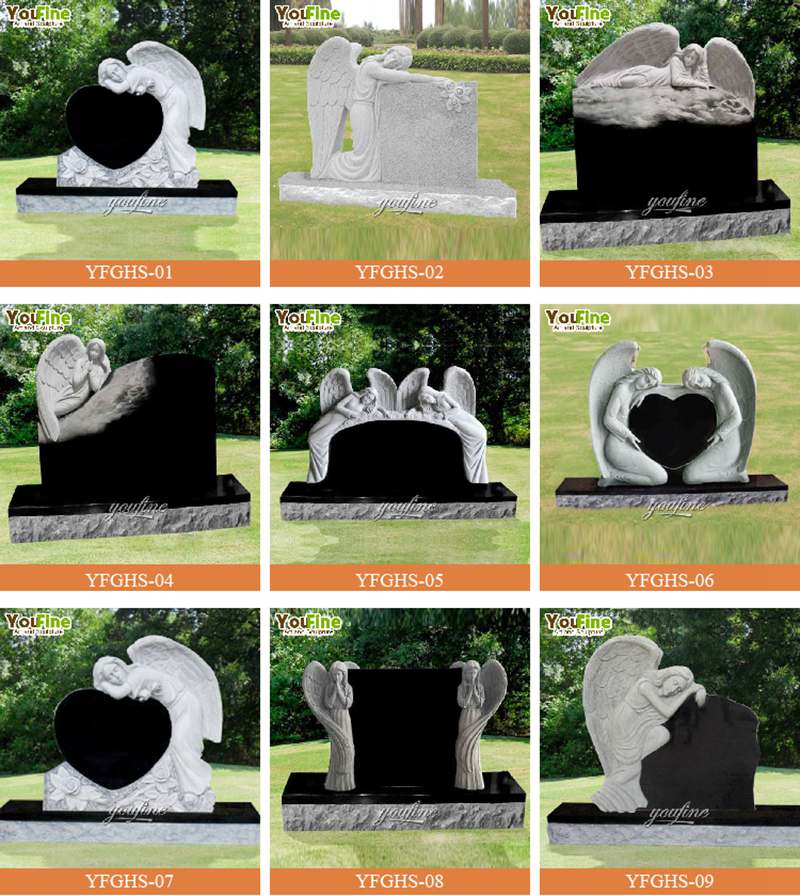 5. How do I remove the green stuff from the tombstone?
For green slime or algae on the stone, wet the stone first. Then mix one cup of household ammonia with one gallon of water. Scrub the stone with a soft brush, then rinse thoroughly with water again.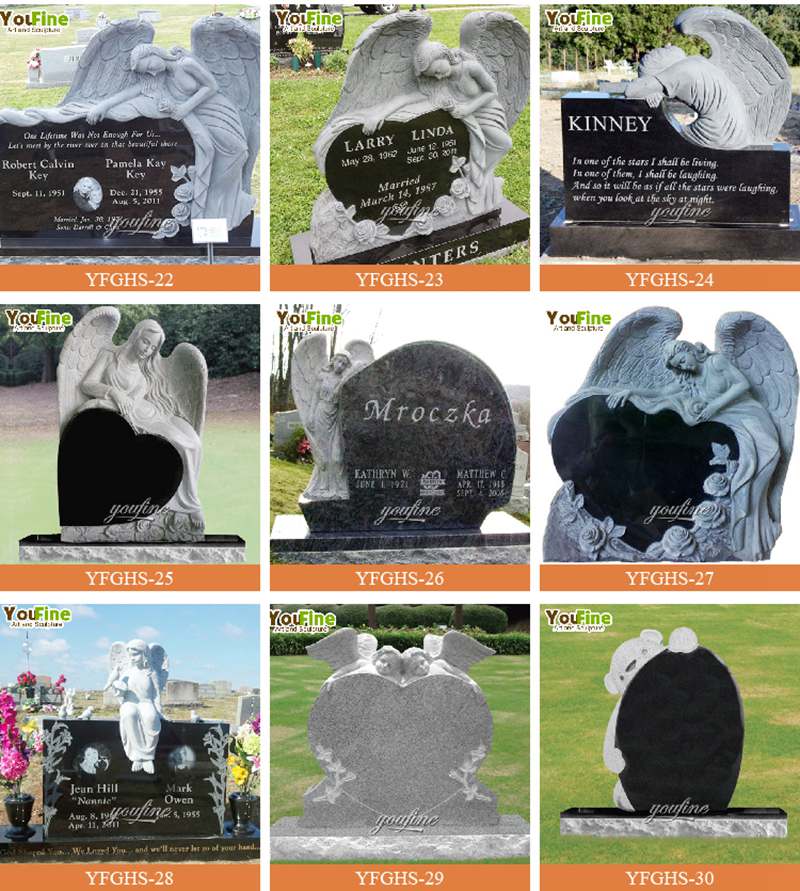 6. Could I use hydrochloric acid on granite tombstones?
It is not recommended to use any acids to clean granite tombstones, including vinegar. Granite is a porous stone, and acid could enter the cracks in the stone and dissolve small amounts of calcite, causing corrosion and damage to the surface.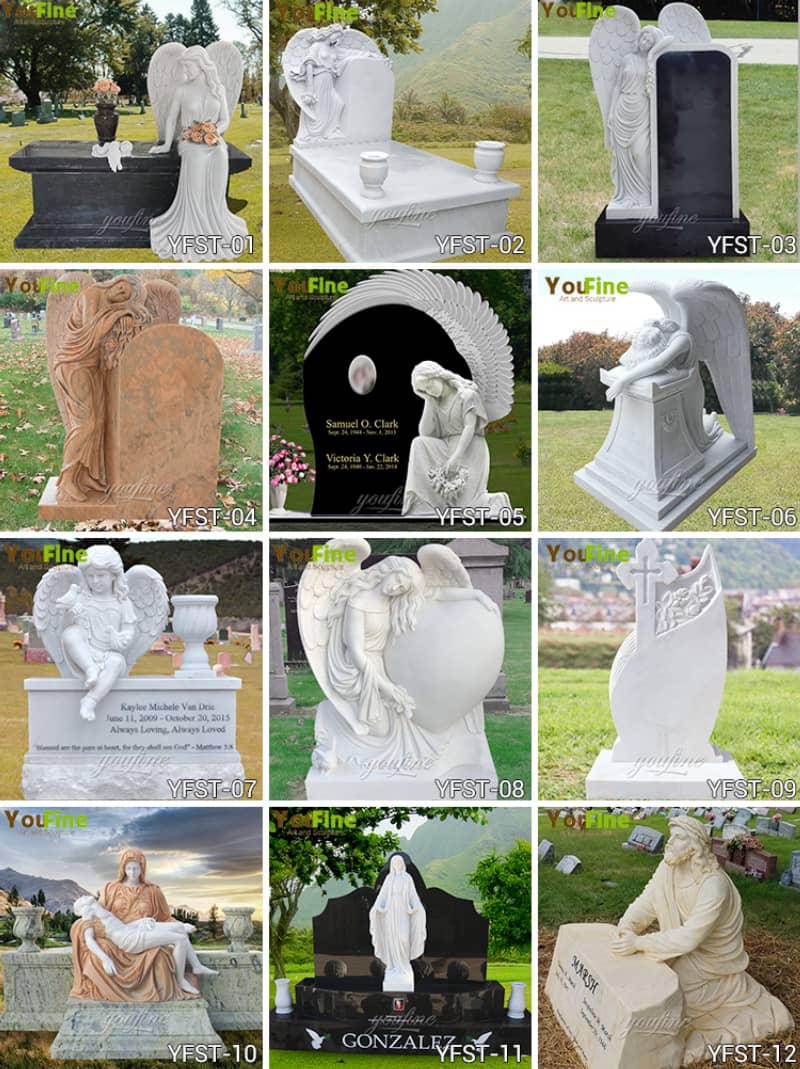 To sum up, many corrosive things will cause secondary damage to the Marble Headstone, so you should make sure to choose a cleaning product suitable for the type of stone you are cleaning before cleaning the tombstone.
Last Article
:
Life Size Bronze Highland Cow Statue Outdoor Ornament
Next Article: