Large Bronze Patina Mermaid Statue Custom Made for Our Norwegian Client
Updated 09/4/2019 4:20 PM By lijingwen
Our Large Bronze Patina Mermaid Statue is very popular with customers, we have produced a number of similar bronze mermaid sculptures for our customers. This mermaid sculpture with a total height of 300cm is specially custom made for our Norwegian customer.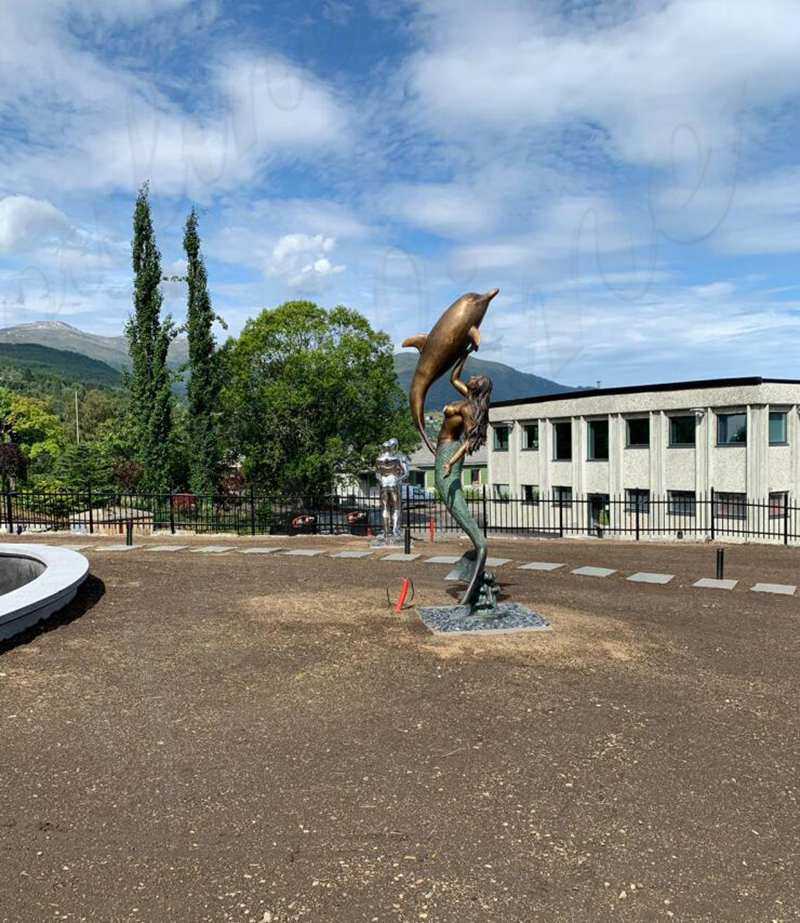 When our customer contacted us, he said that he was very interested in our large Bronze Patina Mermaid Statue, and wanted a mermaid sculpture to be placed in the yard of his own factory. His factory is located near the seaside, and the mountains and waters are very beautiful. Our staff recommended several mermaid designs for our customer based on where he want to be placed.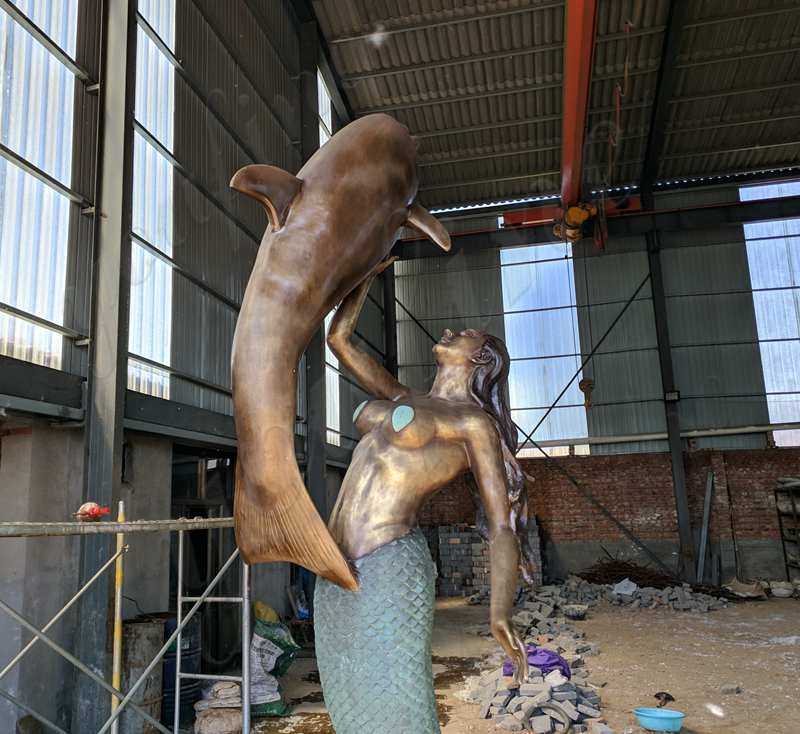 Our Norwegian customer wanted a larger Bronze Patina Mermaid Statue, and eventually he chose this design, we could make this brozne sculpture with a height of 300cm according to our client's requirements. This beautiful mermaid holds a dolphin in his right hand, like playing with a dolphin. It is very suitable to be placed in his yard.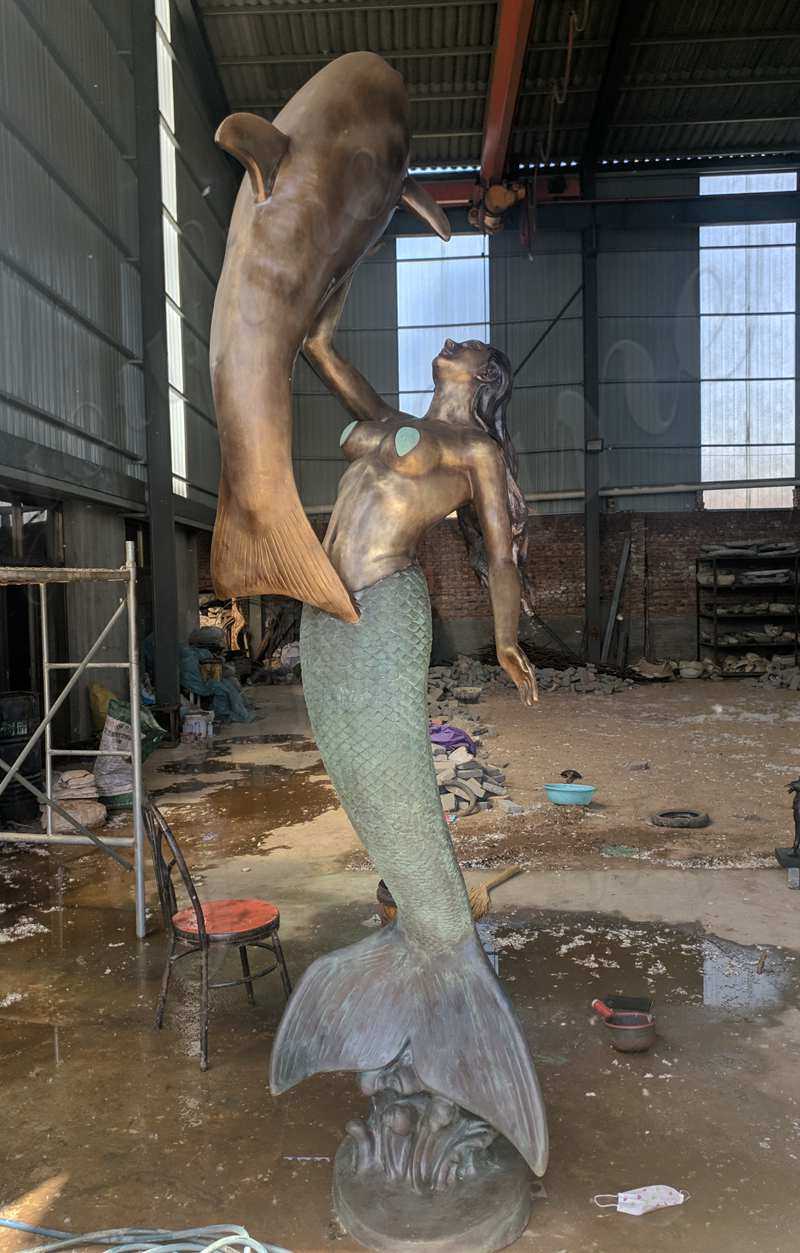 After confirming the size and the material of this mermaid statue and other information with our customer, we began to arrange the factory production. Since we have already done several bronze mermaid sculptures before, our bronze sculpture masters have rich production experience, the production process is very smooth, and our products are finished very fast.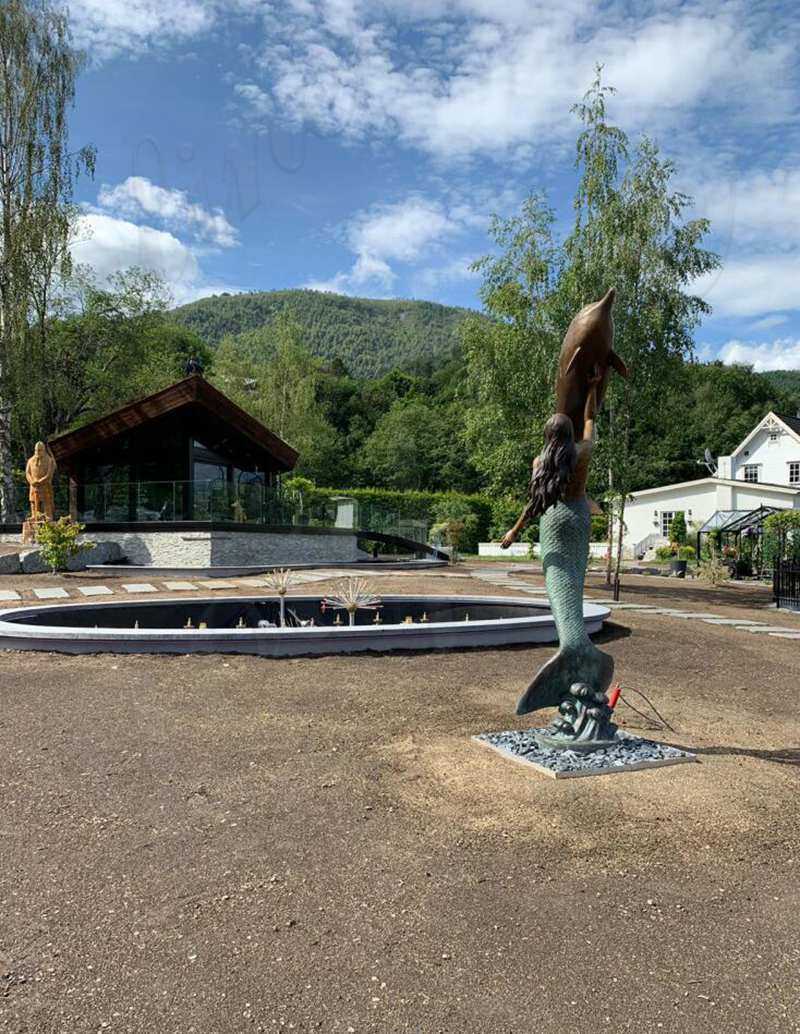 When the product was completed, we first sent the completed product photos to our Norwegian customer for confirmation. After seeing this Bronze Patina Mermaid Statue, he was very satisfied with our products and recognized our craft. We arranged the packaging and delivery immediately. After receiving the product and installing in his factory, our customer sent the feedback picture to us, and he told us that he liked this brozne sculpture very much.
Last Article
:
Antique Ancient Metal Casting Bronze Sculpture of Chinese Ding Supplier BOKK-739
Next Article:
Landscaping Polished Large Outdoor Stainless Steel Umbrella Sculpture Supplier CSS-96