Marble Bathtub for American Client–MOKK-101
Updated 07/21/2018 8:38 AM By George Wang
Mary want buy a Marble Bathtub to replace the old one, she leave a message for us, we learned the size and the material of the white marble bathtub from the message.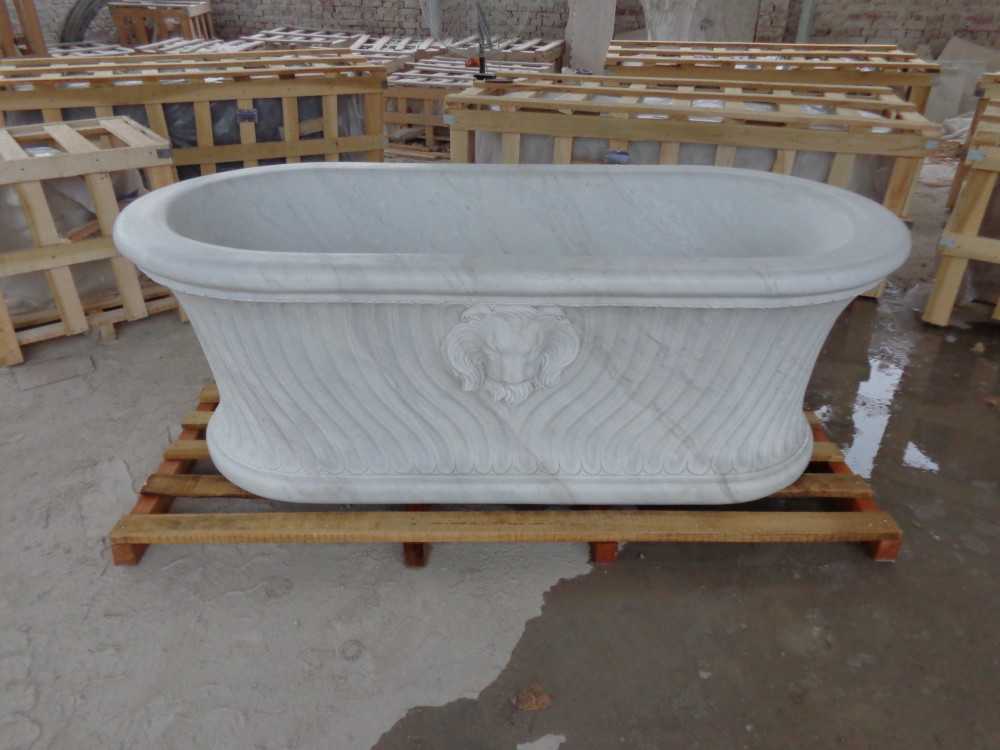 We recommended several Marble Bathtubs for her, she choose the simple one but she want our master to carve a lion head on the white marble bathtub. Because the lion plays a role that protect the family from the evil things in the western culture.There are some detailed pictures of the marble bathtub.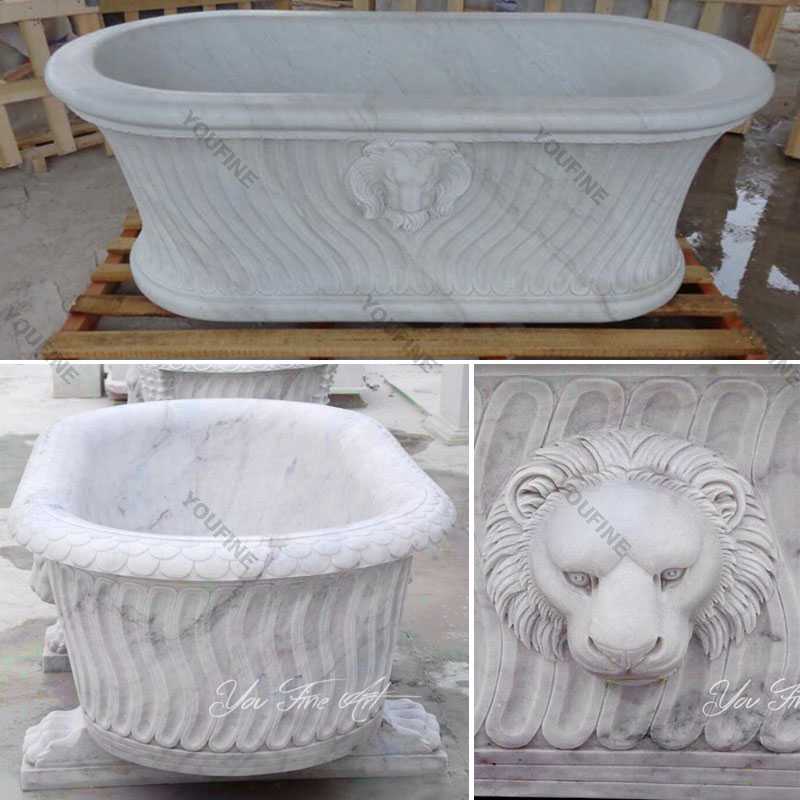 Our master finished the freestanding marble bathtub after 30 days, we also sent her the push plug for free. Mary was satisfied with the white marble bathtub, she expressed that our master is genius, she like the marble lion head very much.
Last Article
:
Famous Bronze Abstract Sculpture Bruno Catalano Bronze Statues for Garden
Next Article:
Famous Life Size Bruno Catalano Abstract Bronze Statues for Garden