Life Size Famous Bronze Bruce Lee Statue
Updated 05/29/2019 4:35 PM By George Wang
Bruce Lee, born in 1940 in San Francisco, California, is a Chinese martial arts film actor. In 1950, Bruce lee made his debut as a leading actor.
In 1954, he asked Yewen teacher to learn Wing Chun;
In 1966, the TV series "Green Hornet" was filmed;
In 1971, he made "Big Brother of Tangshan";
In 1972, he got a great success through "Fist of Fury";
Died in Hong Kong on July 20, 1973, at the age of 33;
In 1993, he awarded the "Lifetime Achievement Award" by the Hong Kong Film Awards.
In November 1998, the Chinese wushu association awarded him the "Wushu Movie Superstar Award".
In 1999, time magazine listed the heroes and ICONS of the 20th century, and Bruce lee made the list with the late British princess Diana and American President John f. Kennedy.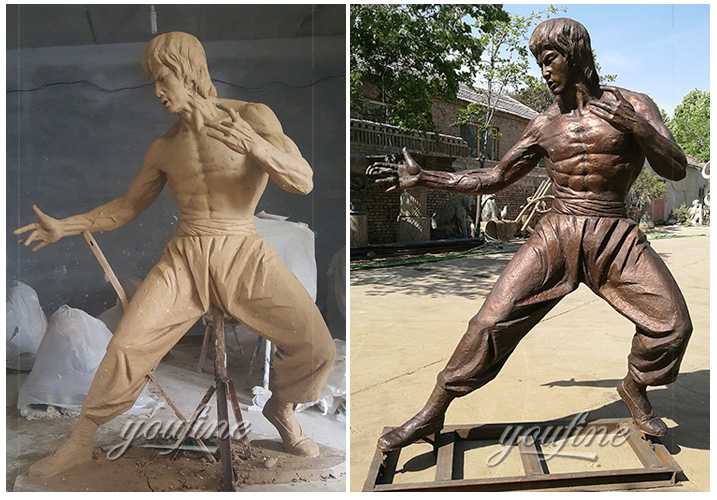 Although he was not alive, but he still live in people's heart, who like Bruce Lee very much.
Our this Korea customer are an example.
Following is the Bronze Bruce Lee  statue in Hong Kong, he think it could express his hero, so he ask us to make a same Bruce Lee statue.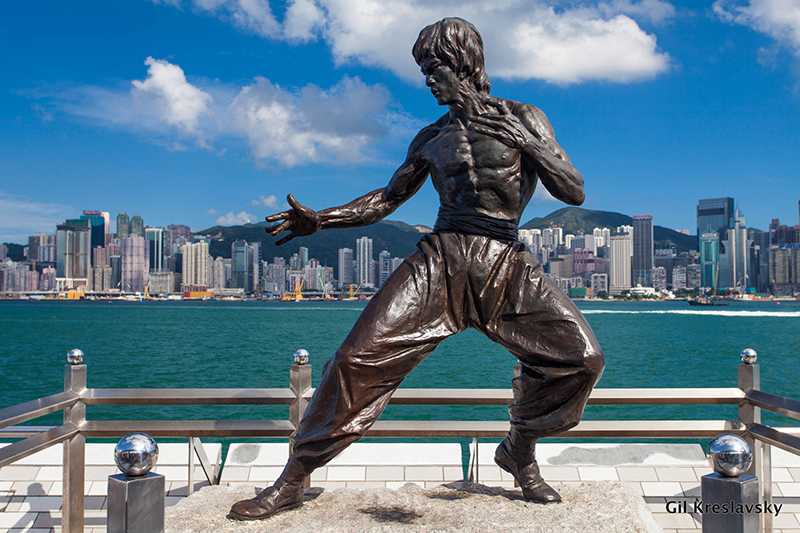 So if you want to get the  Famous Bronze Bruce Lee Statue, YOU FINE ART SCULPTURE has over 30 years sculpture experience, could provide you perfect sculptures.
Last Article
:
Sunset red marble gazebo with woman statue column for Australian clients
Next Article:
Feedback From Tanzania Ordered a Large Marble Water Fountain with Statue of Poseidon