Life Size Natural White Marble Four Season Statue by Factory Directly Sale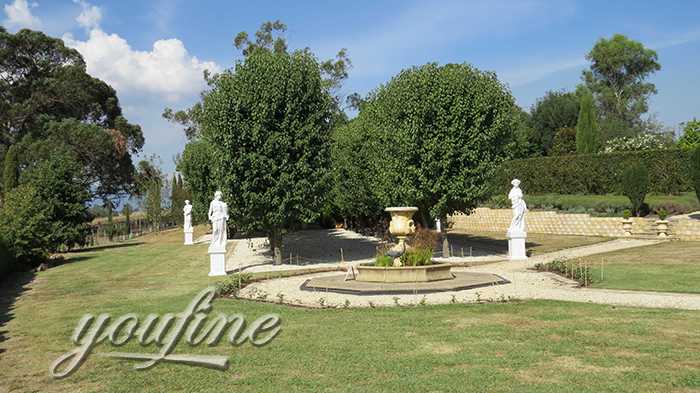 This beautiful Life Size Natural White Marble Four Seasons Statue is for our Australia customer, he has a hotel, which locates in a beautiful scenic area. In order to make his hotel more beautiful and attract more people, he want to place the Four Season Statue in his garden of hotel.  And we couldn't let him down, He like this style very much. And he also give us a photo of after installation. You could enjoy this beautiful Four Season Statue and scenic area well!
This Four Season Statue is made by white marble, if you like it, we could also offer different color for you, such as sunset, beige, and green etc..
And we could also receive customized, if you have photo you like very much, you could offer us drawing, our masters could come it true for you!
If you interested, welcome to contact us!
Last Article
:
The Comprehensive Information about the Famous Sculpture "Discus throwers"
Next Article: