Life Size Warrior Garden Statue for American Clients
Updated 05/26/2018 3:36 PM By George Wang
This exquisite Marble warrior statue was made of grade A White marble. Curly hair, flying cloak, tied belt,every details of this Life Size Warrior Garden Statue were carved very vivid.
The original height of this Marble warrior statue is 180cm, The height clients need is 110cm.
Due to this is an exquisite sculpture, to make sure every details could be carved perfect, we spent 12 days make a one to one model for this  Life Size Warrior Garden Statue . then, it took us 36 days to carve this marble warrior.
Our clients like this warrior statue very much, he only buy one at first. After receiving it,our craft shocked him, then he decided to purchase the other one at the day he received the warrior marble statue. Now, this pairs of marble warrior statue was placed at two sides of his door.
In additional to, if there are some other design you like, please feel free to tell us. ll of our warrior could be bespoke, there are some other design marble warrior statue   for your refer: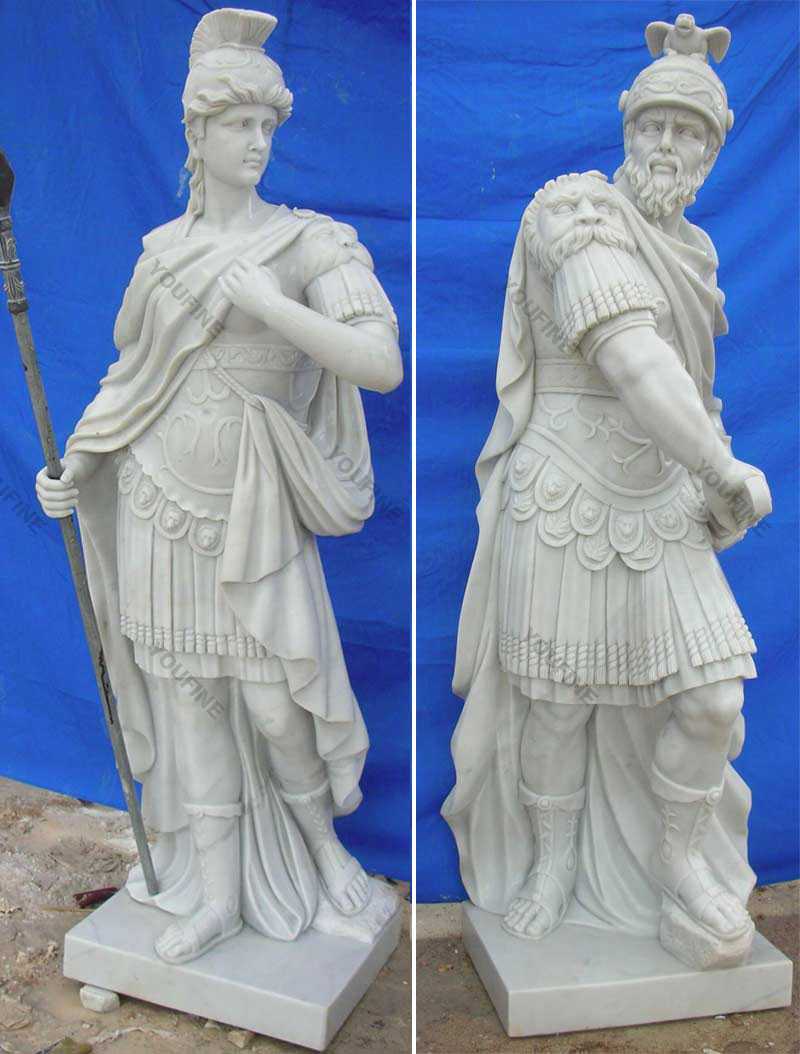 Last Article
:
How Much Is The World Famous Wall Street 2.8m Bronze Bull Statue
Next Article:
Where to Buy the Garden Decorative Life Size Metal Bronze Elephant Statue BOK-51