Newly Completed Egyptian Beige Tiered Marble Statuary Fountain Made for Our Customer
Updated 01/4/2020 3:04 PM By lijingwen
The Introduction of This Beige Marble Fountain:
This tiered marble statuary fountain is the new completely marble fountain product in our factory. This marble fountain is very beautifully hand made for one of our customers. As well as we use the high-quality natural Egyptian beige marble material according to our customer requirements.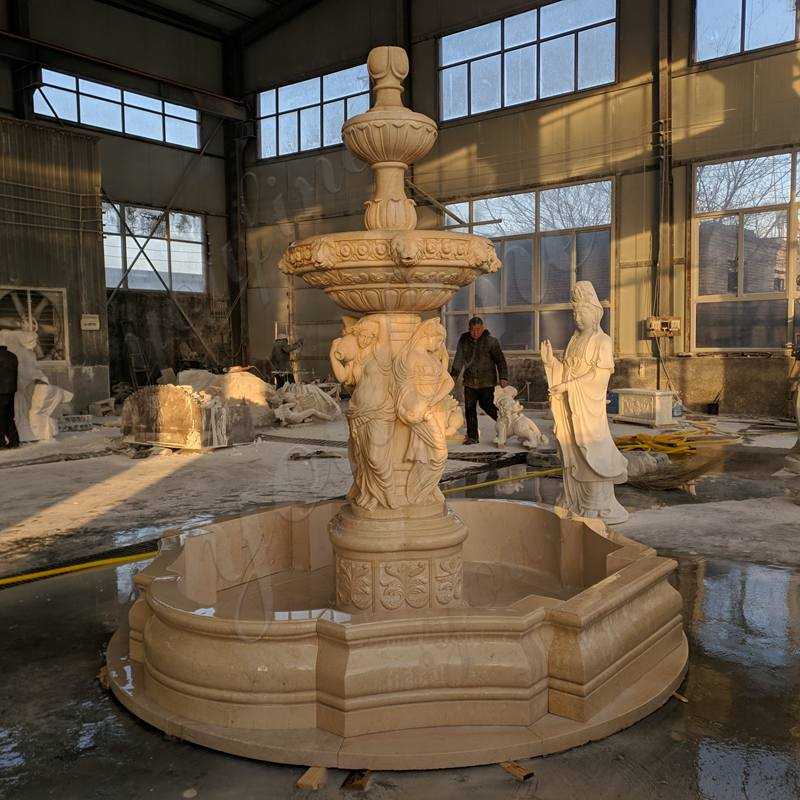 Whether it's the bowl of this tiered marble fountain or these four beautiful lady statues, they are all hand-carved by our professional marble craftsmen. On the first bowl, it not only carved delicate flowers, other patterns, but also carved lion head sculptures. Around the first pillar are four beautiful female sculptures, all of whom are holding vases.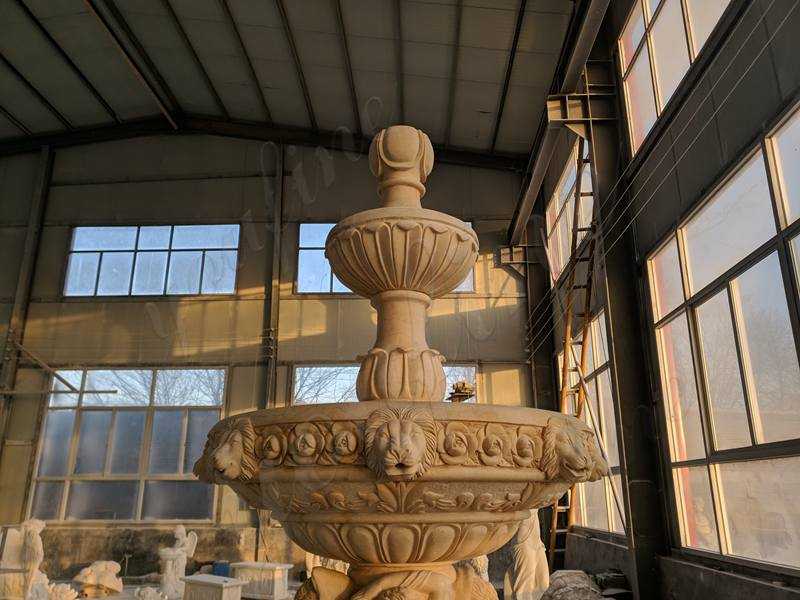 The surface of this marble pool is polished, and the other places are also well carved and polished. This is all thanks to our professional marble craftsmen, who have mastered the engraving technology very well to be able to make such a delicate and high-quality  tiered marble statuary fountain.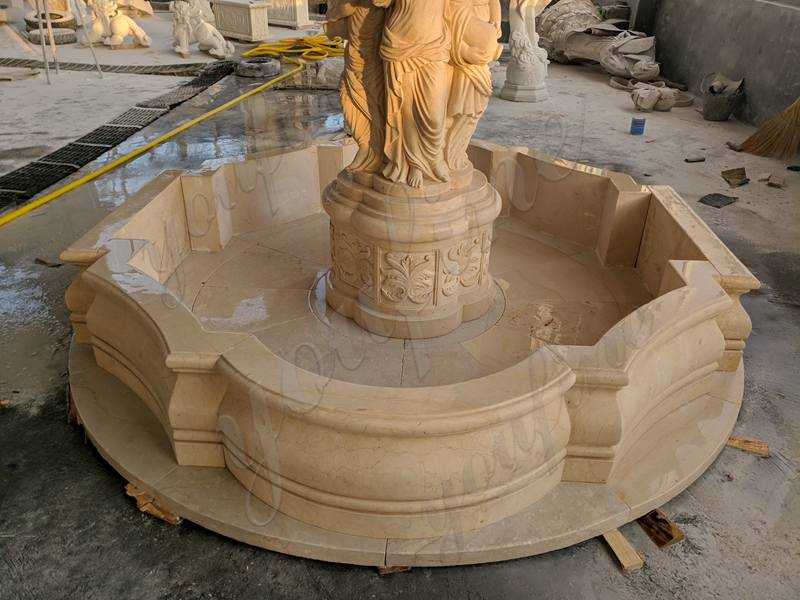 Why Choose Us to Make Tiered Marble Fountain?
In order to reassure our customers about the production process of our products and provide the best products to our customers. Our company has a professional quality control team to strictly control product quality. We would regularly provide photos of this beige tiered marble fountain production progress to customers for confirmation. This is also convenient for our customer to know the production situation of the product at any time, and if there is any dissatisfaction, it could be modified in time.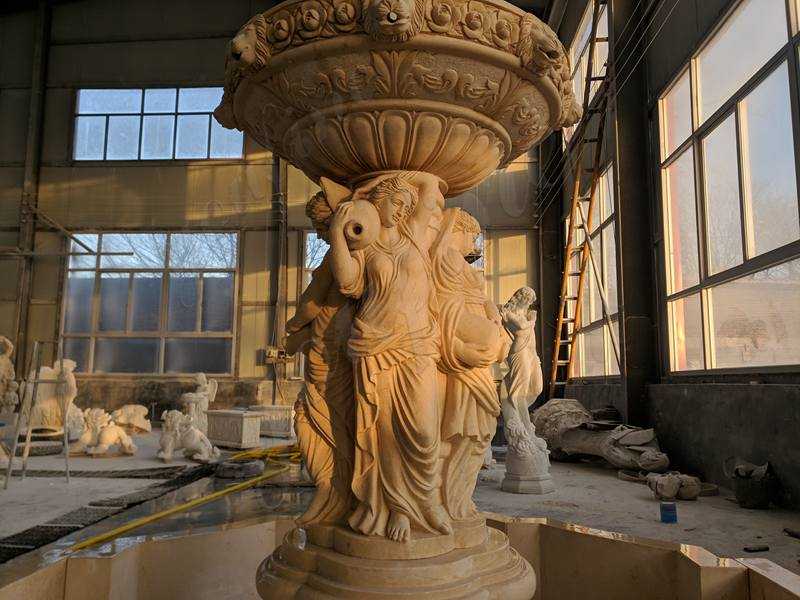 These pictures were taken during the production process, including the final finished picture. After the marble fountain is completed, our workers would first perform a test installation to ensure that there is no quality problem during the installation of the fountain. Then we would provide the installation video and pictures to the customer for confirmation.
Last Article
:
New Design White Marble Angel Memorials Headstone for Sale MOKK-571
Next Article:
Antique Bronze Lion Statue for Home Decor Wholesale BOKK-685