Religion Church Use White Marble Hand Carved Virgin Mary Statue
Updated 07/19/2018 7:41 PM By George Wang
This Hand Carved Virgin Mary Statue,who looks like made of jade, is carved for Costa Rican customer. Size is 1.15 meters, not so big. But it is very important for the customer, because this Virgin Mary Statue is made for the church, the customer is a priest, and hoped to use at the church ceremony.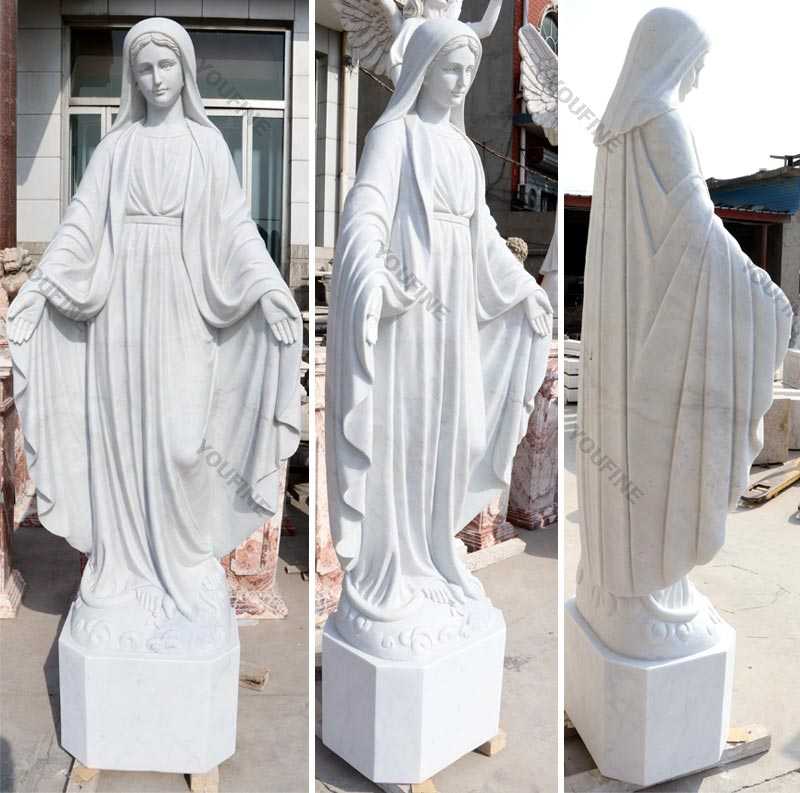 After the completion, the customer would ask for us to airlift him, in order to be able to install it as soon as possible before the church ceremony.In general, the marble mary statue will be packed with soft foam and 3cm wide crates, but in the case of air transport, all closed crates are required. This ensures that the sculpture is not easily damaged.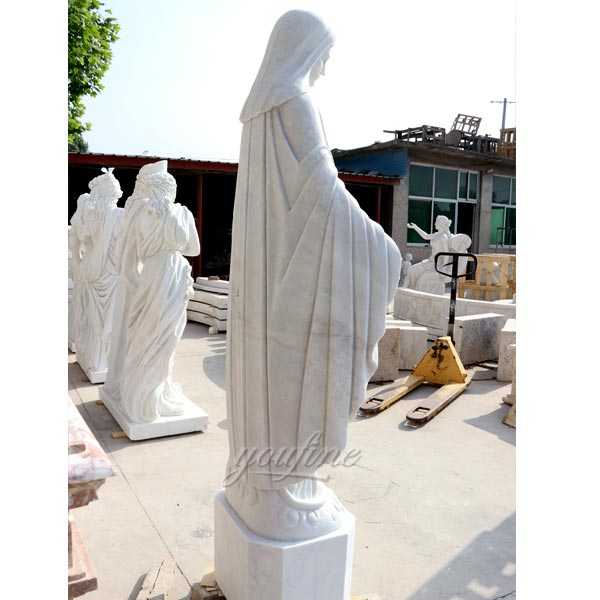 Generally speaking, the marble mary statue is shipped by sea,but if the customer demands it, we will ship it according to the customer's willing. So whether it is shipping or air, it's ok for us.For the size of the marble statue, it is generally 1.6m to 2.5m high, other sizes can be customized according to customer requirements.
So, if you interest marble mary statue , please contact us, we will do our best to meet your requirement.
Last Article
:
Outdoor Life Size Bronze Horse Tower Statues for Garden
Next Article: