Feedback Large Beige Marble Gazebo Install in Ireland Client's Outdoor Garden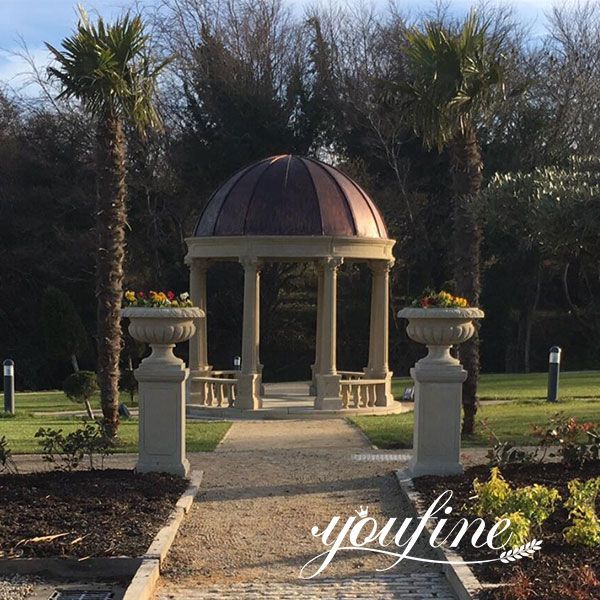 These are some beautiful feedback pictures from one of our Irish customers in our factory. Our customer chose a classic large beige marble gazebo and two marble flower pots to decorate his very large and beautiful garden. The following pictures are provided by our customers. He sent the completed installation effect to our staff.
So why Do Customers Choose Our Marble Pavilion?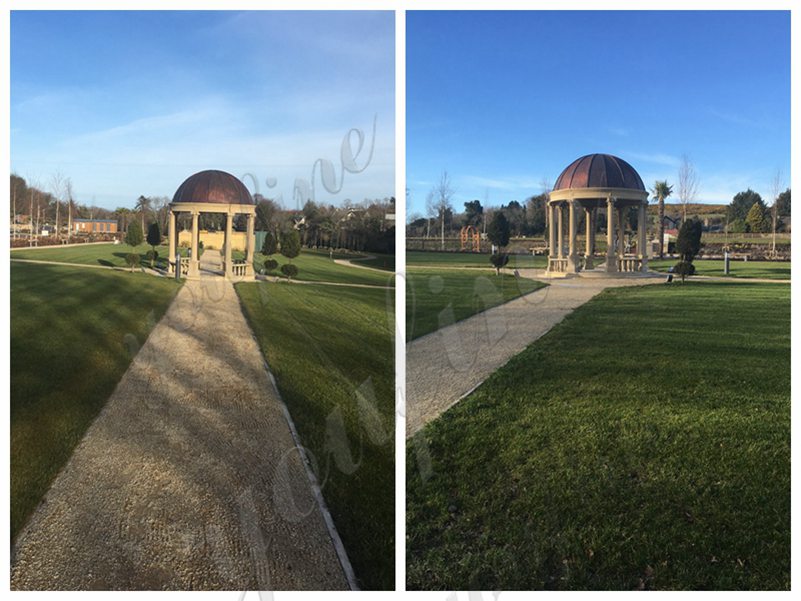 First of all, professional services
When our client contacted us, he was still hesitating what style of marble gazebo to choose for his garden. Our professional staff first understood the design and size of the client's garden. And let the customer provide some pictures of the customer's outdoor garden as a reference. In this way, our staff can recommend the most suitable design for customers according to the style of the garden.
Therefore, our staff recommended several beige marble gazebos designs for customers based on the garden design. And tell him that the beige material can better match the beautiful grass and plants. And the design of the iron hat equipped with it makes this garden look more classic and full of elegance. There are also two marble flower pots. Our staff also recommend the most classic design styles that can grow plants. Finally, our customer is very satisfied with our design plan, and the design style is determined smoothly.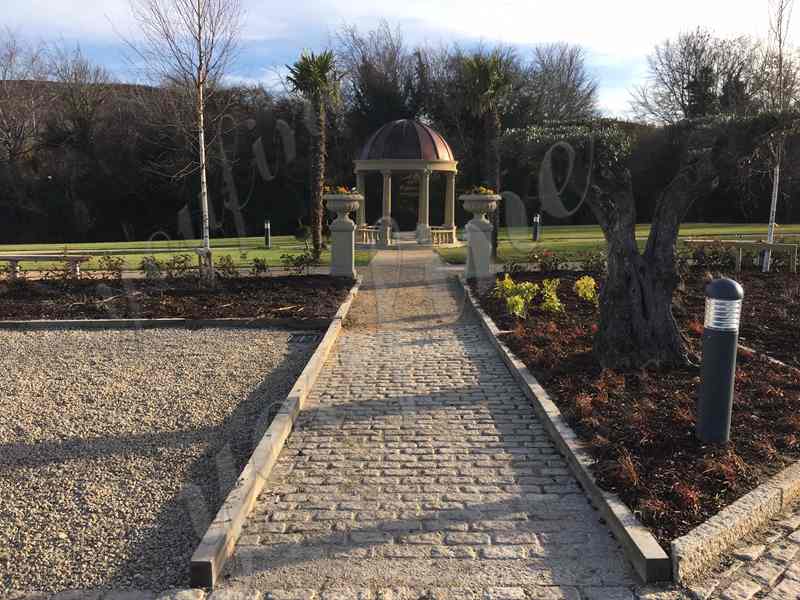 Second, high-quality quality
You Fine always tell our customers that all of our marble products must be made of natural beige marble. High-quality stone can not only ensure the high quality, but also ensure that the carving details of this outdoor large marble gazebo are very delicate. As well as our professional carving masters have very rich carving experience. Therefore, our masters carve every detail very carefully. Make sure that the patterns and details on the gazebo are very three-dimensional.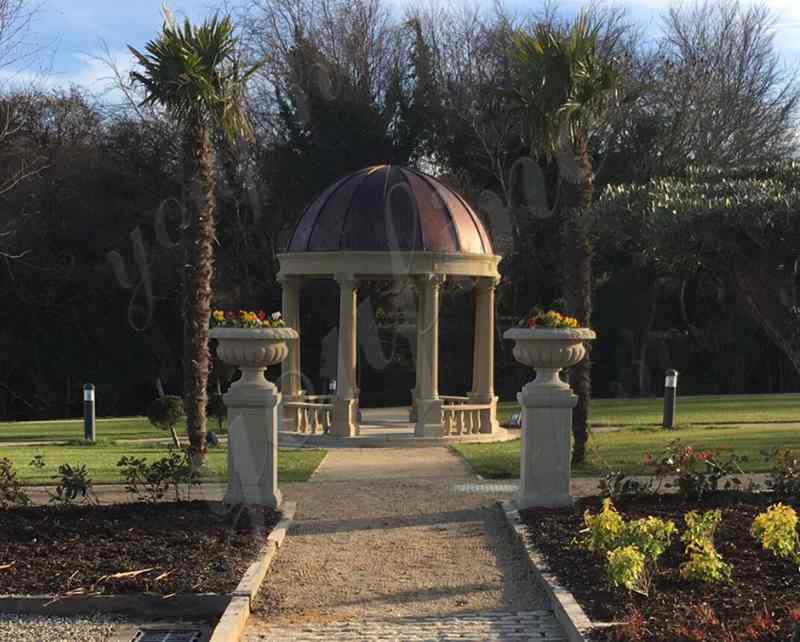 Therefore, when our customers received the product and completed the installation. Our Irish customer is very satisfied with the effect, design, and quality of this marble gazebo. So if you want to get the same large beige marble gazebo, you could contact us right now!
Last Article
:
Antique Life Size Man with Shield Bronze Statue Suppliers BOKK-876
Next Article:
Famous Large Outdoor Bronze Hippo Ballerina Statue for Sale BOKK-891