White Marble Jesus with Children Statue Made for St Barnabas Catholic Church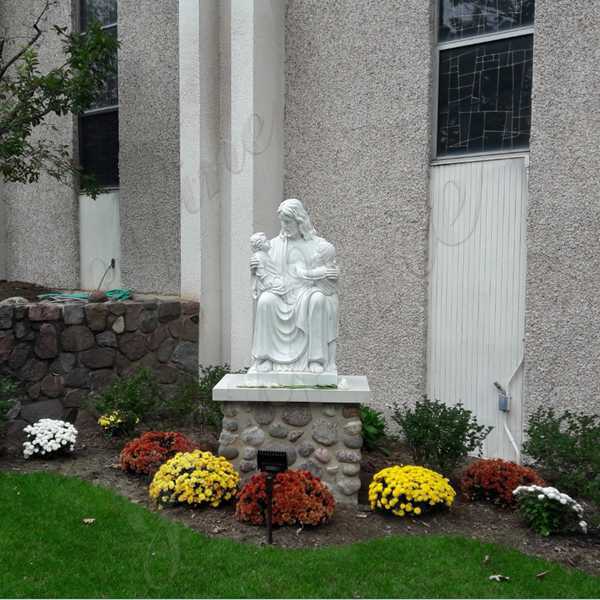 This white marble Jesus with children statue captures the Bible verse well. According to Matthew 19:14, "Let the children come to me," Jesus said. When Jesus sat there, he was holding two children, and a little boy was sitting on his lap, another child leaned against his leg and looked up at him. Our marble sculpture restores this scene of Jesus and the children together.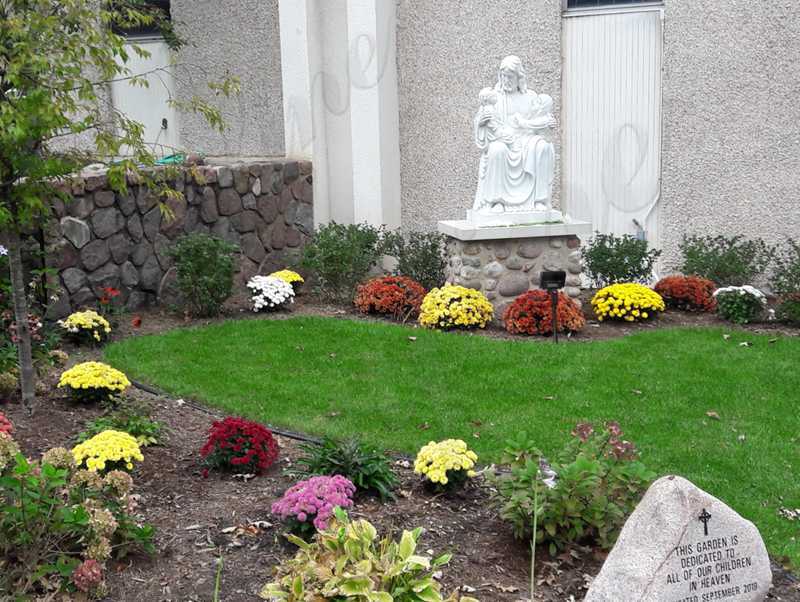 This sculpture is custom made by one of our customers, and our client wants to place a sculpture about Jesus in his St Barnabas Catholic Church. When our customer contacted us, after communicating with our sales staff, our client finally determined this marble Jesus with children statue.
We made this sculpture according to the customer's request, using the grade white marble raw materials. This sculpture is carefully carved and polished by our professional marble craftsmen. After the final production, the sculpture is very beautiful and vivid, and each detail is perfectly processed.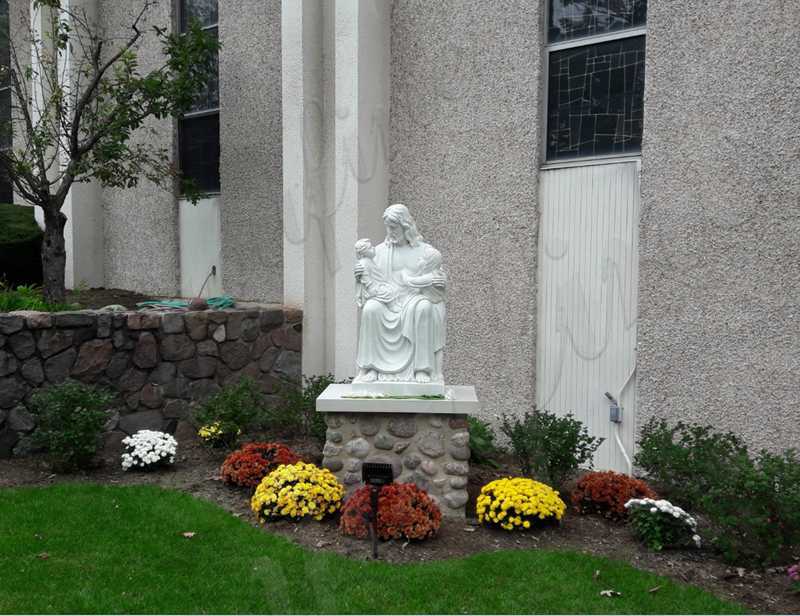 When the Jesus with children statue is finished, we first send the picture to our customer for confirmation. After our customer agrees, our workers would arrange the delivery immediately. When receiving the marble sculpture, the customer is very satisfied with our work. He was immediately installed in the lawn outside in his church-St Barnabas Catholic Church. The sculpture blended with the lawn and was a beautiful landscape.
Last Article
:
What do you know about German Shepherd?
Next Article:
Hand Carved Religious White Marble Our Lady of Grace Statue CHS-766