What should you do when install the gazebo?
Updated 08/16/2019 3:29 PM By lijingwen
Everyone want to get a beautiful White Marble Gazebo with Iron Dome or other design styles gazebo to decorate your home garden. Your outdoor living space is essentially an extension of your home, so it just makes sense to turn your patio and yard into a second living room.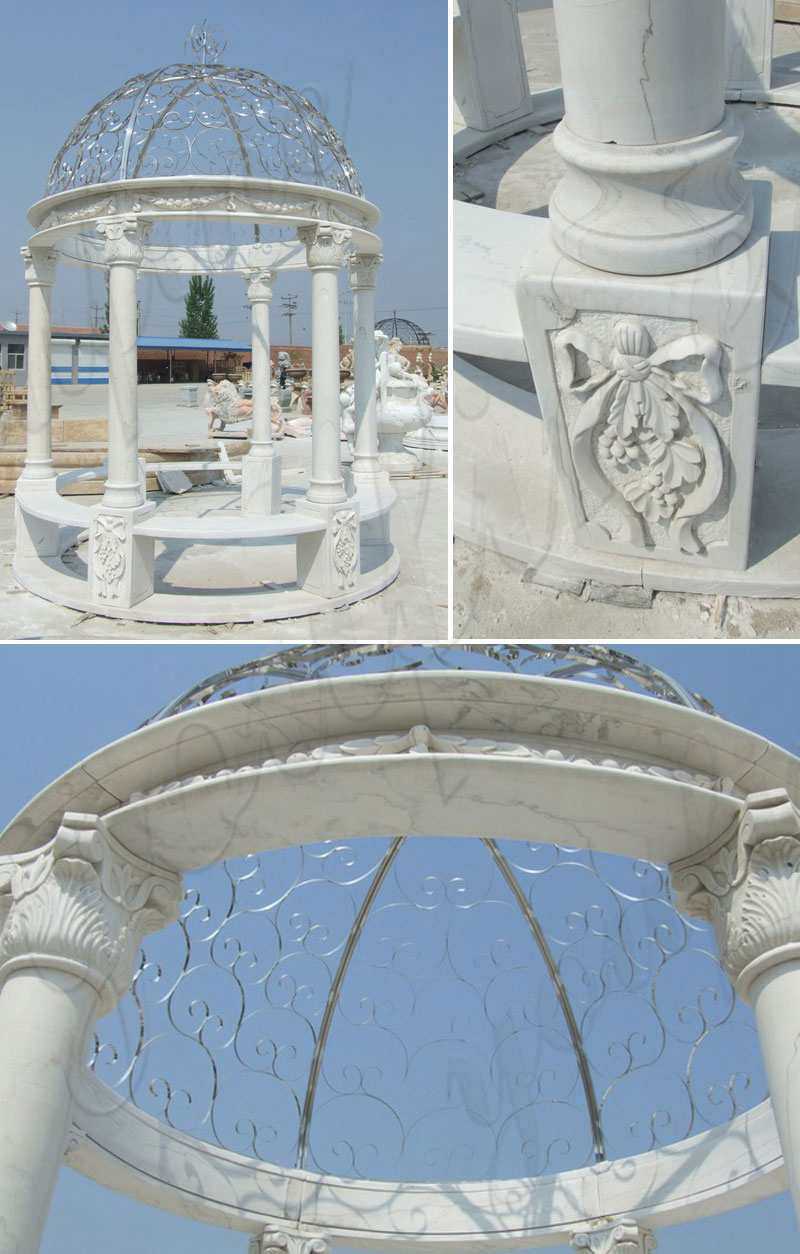 After you get a gazebo, you may find it difficult to install the gazebo. Installing the White Marble Gazebo with Iron Dome is a complicated process, but don't worry about it.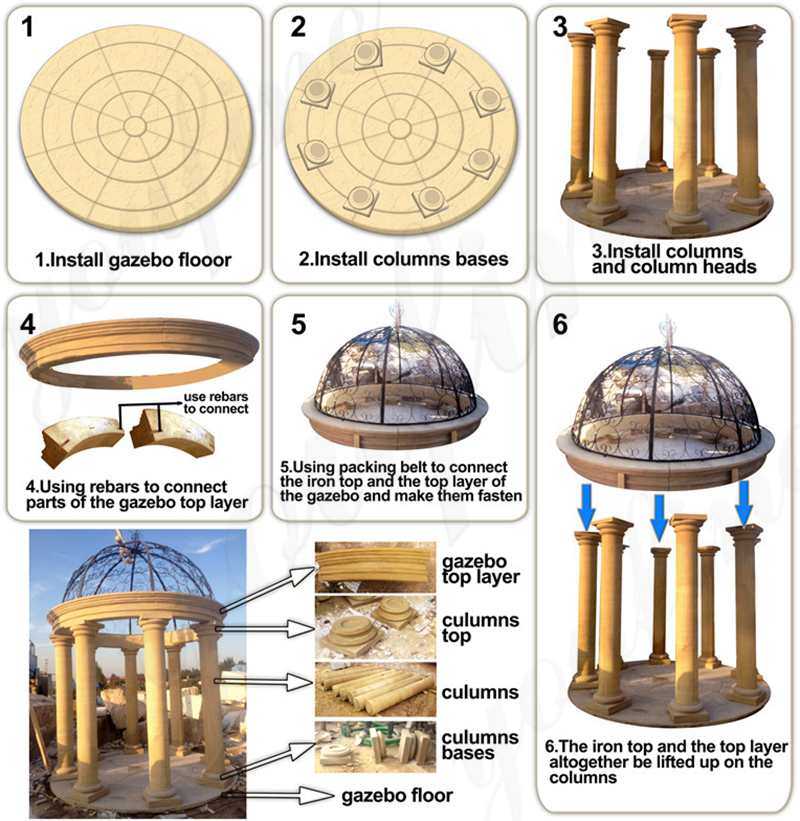 If you buy a garden gazebo from You Fine Art Sculpture , we would provide with you the detailed installation preparation and instructions. And our staff would remind you of the tools and preparation you need to do while install the pavilion before the arrival of the goods. Today, I would tell you all the preparations you need to do before installation the gazebo.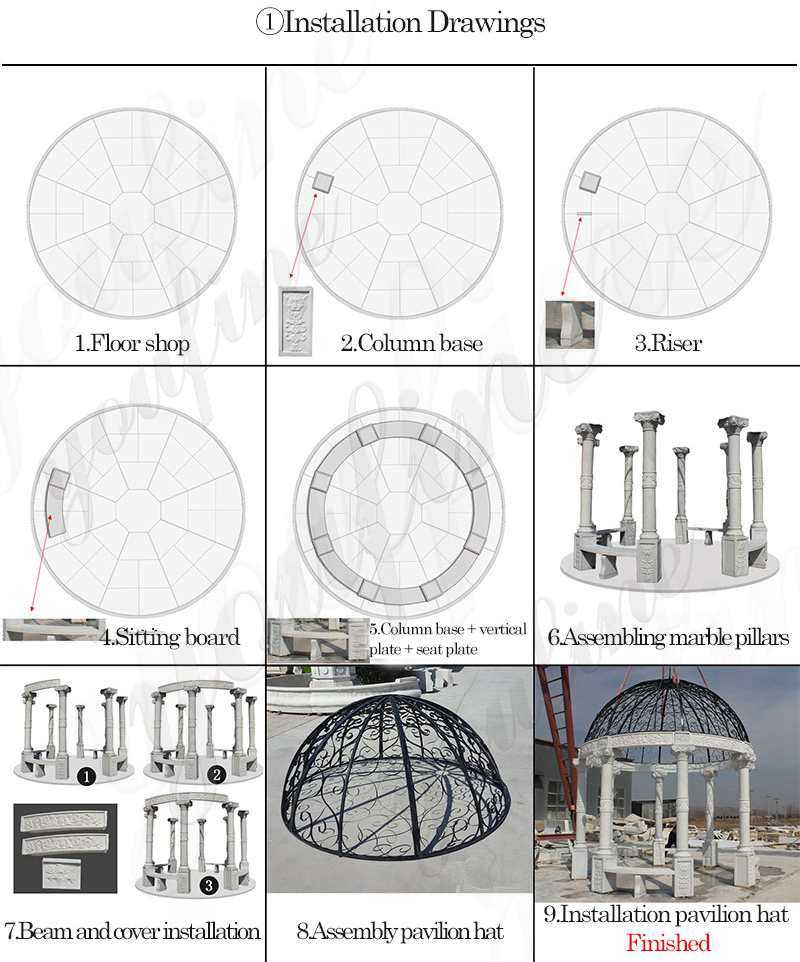 Preparation before the White Marble Gazebo with Iron Dome installation:
Cement hardening of the installation site. before you receive the goods, you need to deal with the site where the gazebo is installed.
1. You need to prepare raw materials for hardened floors such as cement and lime (sometimes you need to prepare some channel structure to reinforce the ground);
2. Before the cement is hardened, it is necessary to first harden the mud surface for partial soft soil solidification.
3.  Spread the cement on the sturdy ground (some customers have a steel skeleton when pouring cement for the foundation), the thickness of the cement is about 10 cm, and the diameter of the cement floor is about 20 cm larger than the diameter of the pavilion.
4.  The cement floor should be evenly spread and balanced as much as possible on a horizontal surface.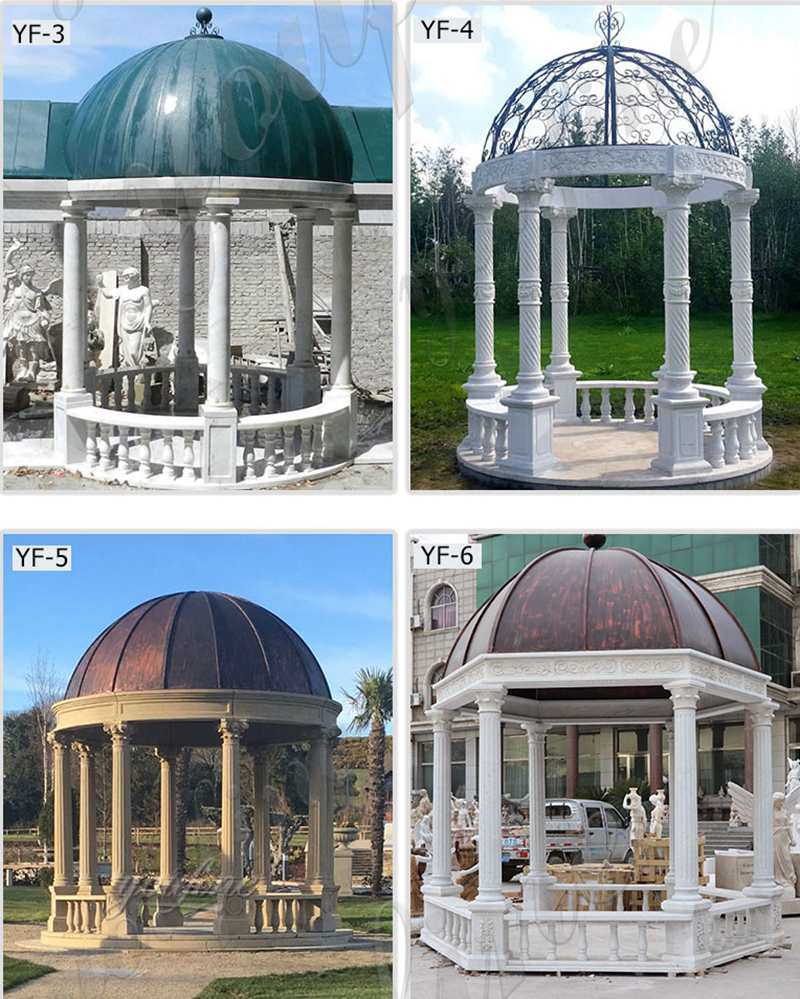 The above is the preparation work before installing the White Marble Gazebo with Iron Dome. After your favorite pavilion is reached, you could start to install the it. After that I would share the installation process of gazebo for you.
Last Article
:
Marble Statue of Athena from Perge Famous Sculpture for Decor MOKK-542
Next Article:
Life Size Saint Peter Chanel Statue Catholic Sculpture for Garden Decoration CHS-754