Where is the Love Statue?
Updated 09/11/2019 5:36 PM By lijingwen
Robert Indiana, also named Robert Clark, was born on September 13, 1928 in Newcastle, Indiana. In order to commemorate the place and later renamed Robert Indiana. In the 1940s, three years after serving in the US Air Force, Robert entered the Art Institute of Chicago from 1949 to 1953 and later went on to study in Edinburgh, England. In 1954, Robert returned to the United States and settled in New York.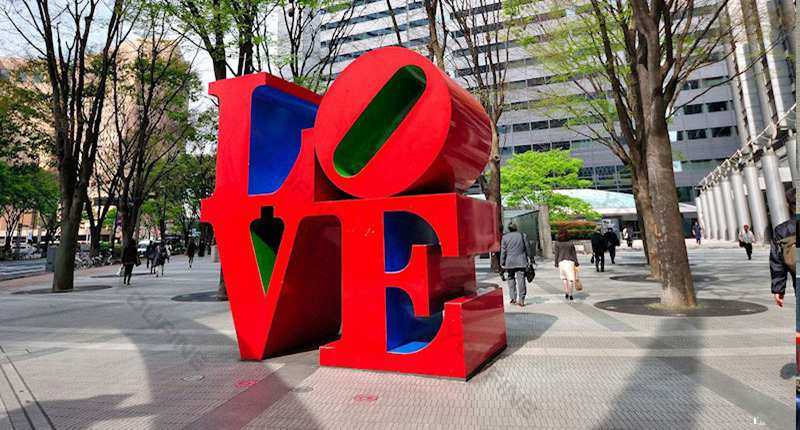 In 1965, the Museum of Modern Art (MoMA) wanted to find an American artist to draw a Christmas card, and Indiana accepted the offer. He began to recall the posters of the youth when he attended the church, which read "Love is God." So he used the bold fonts of red, blue and green to draw the four letters "LOVE", which also marked the official birth of "LOVE".
In 1966, the first screen print of the "LOVE" series was printed and became one of the exhibition posters of the Stable Gallery in New York. It not only caused great discussion, but also opened up the market for his works. In the same year, Indiana's work was already on the sidelines with Andy Warhol. Later, Indiana also created the "Love Statue", four letters in a square space, deliberately engraved "O" into a sly.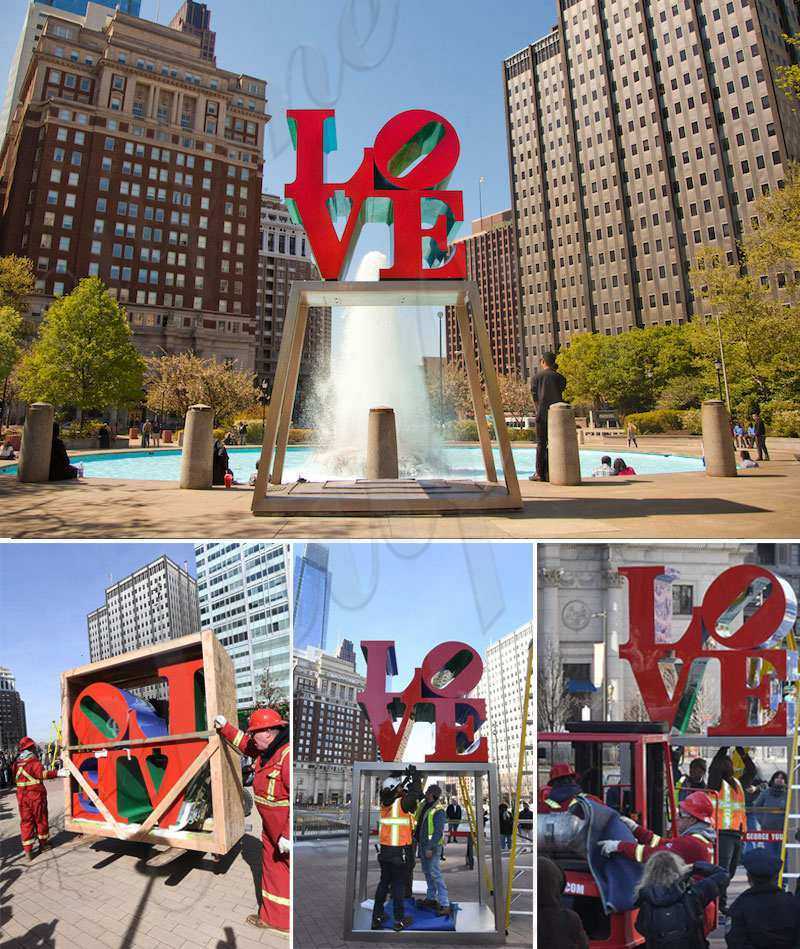 Love Statue is the pop art image of American artist Robert Indiana. It consists of the letters V, E above and the letters L, O below, which are represented by the bold Didone type; O is inclined to the side so that its rectangular negative space forms a line leading to V. The original image, the green and blue spaces support the red font, as a printed image of the 1965 Modern Art Museum Christmas Card. The same form design soon became a popular stamp in the United States.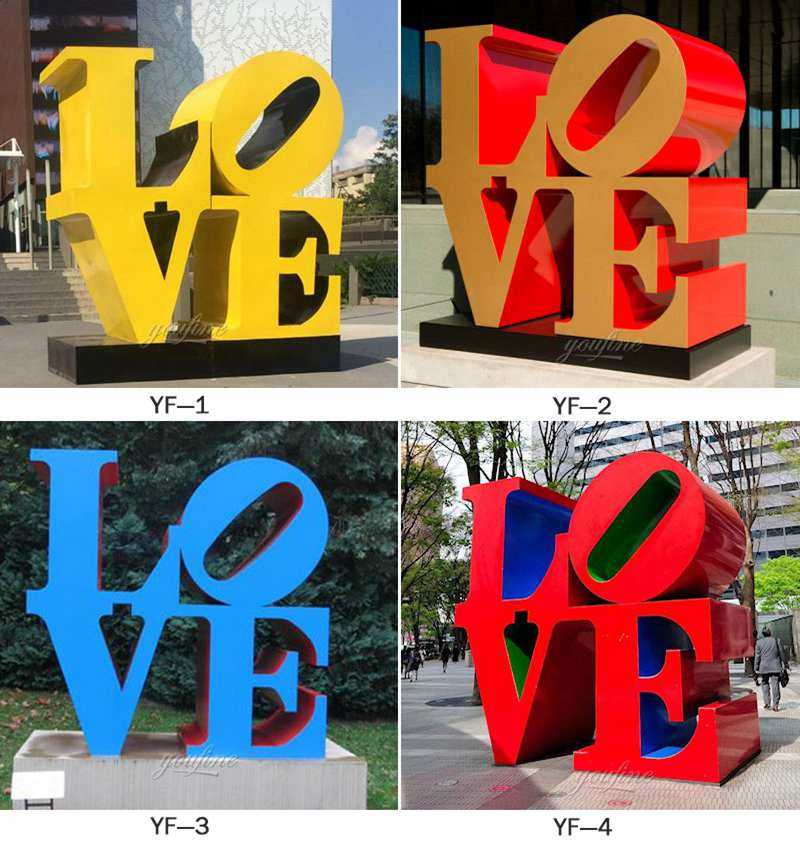 The original rendering of Love in sculpture was made in 1970 and exhibited at the Indianapolis Museum of Art in Indiana. The material is COR-TEN steel. The Indiana Love Statue design has been copied in a variety of formats for rendering in displays around the world.
You Fine Art Sculpture has created large outdoor stainless steel sculptures for development projects, office buildings and public art venues and government projects. Our company could make this Love Statue, we would use stainless steel metal materials to make it. As wel as we could paint different colors according to your needs.
Last Article
:
Life Size Antique Bronze Penguin Family Statue from China Factory BOKK-748
Next Article:
Marble Religious Statue St John the Evangelist Sculpture for Church CHS-260