Why Ali and Nino Statue Is A Moving Love Sculpture?
Updated 10/18/2019 6:14 PM By lijingwen
"Men and Women" is a famous large stainless steel sculpture by Georgian sculptor Tamara Kvesitadze. This is a moving stainless steel sculpture 8 meters high. The two figures are located in the coastal city of Batumi, Georgia, representing a Muslim boy Ali and a Georgian Princess Nino.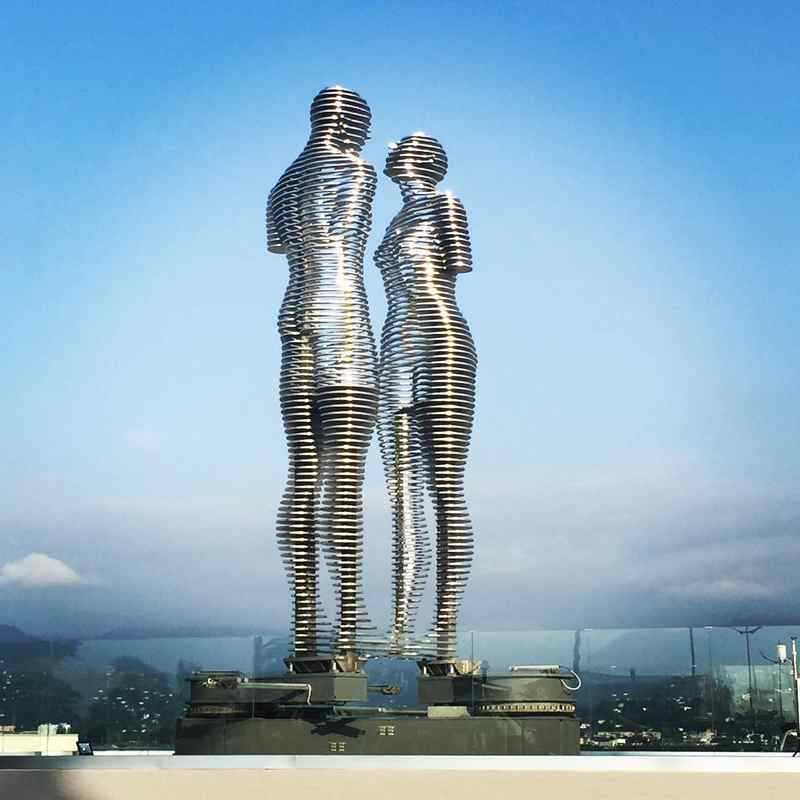 These two characters are from a famous novel written by Azerbaijani writer Kurban Said in 1937. A rough translation of this pseudonym would be translated as "someone of sacred descent who has been sacrificed", which is the exact theme of this grand love story. The true author of the book is still unknown. The tragic love story ended with Ali and Nino separated by the Soviet invasion of the Soviet Union. This aggression has changed the lives of millions of real people, so the drama depicted may indeed have happened.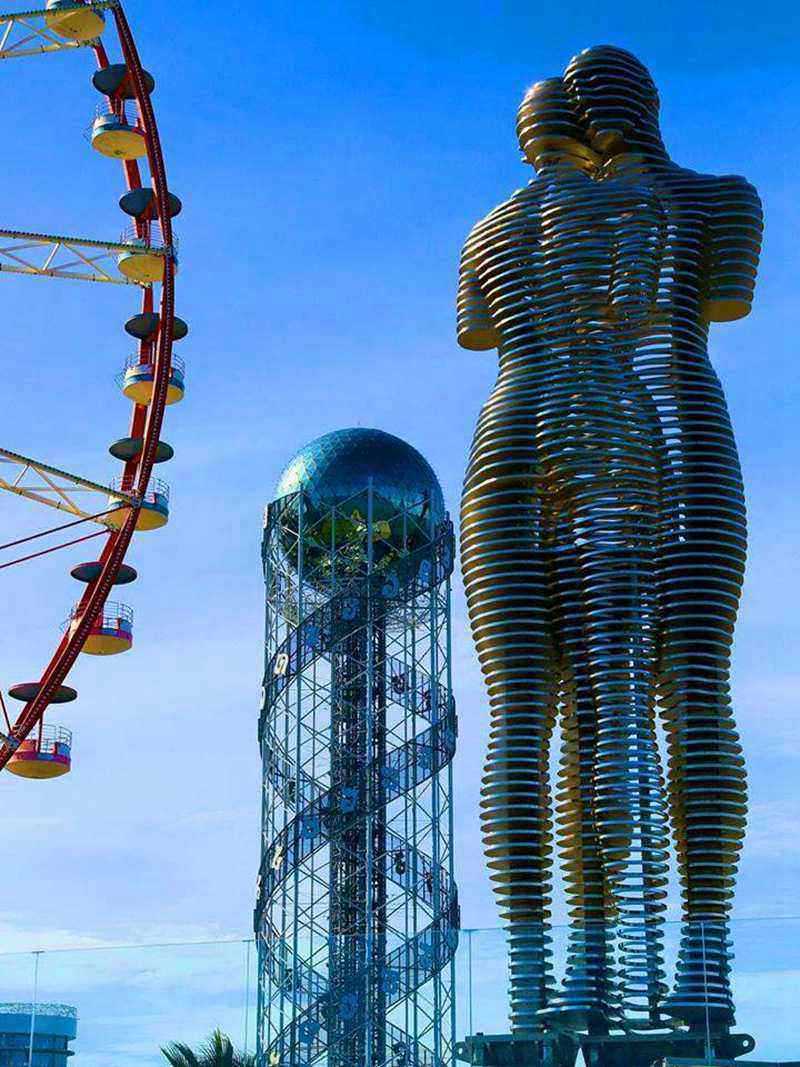 This stainless steel love statue starts moving at 7 o'clock every night, merged together and is a short hug, and then throws behind each other. After 10 minutes, the move is complete. The moving love sculpture was designed in 2007 but was completed in 2010. Then this sculpture was later renamed "Ali and Nino".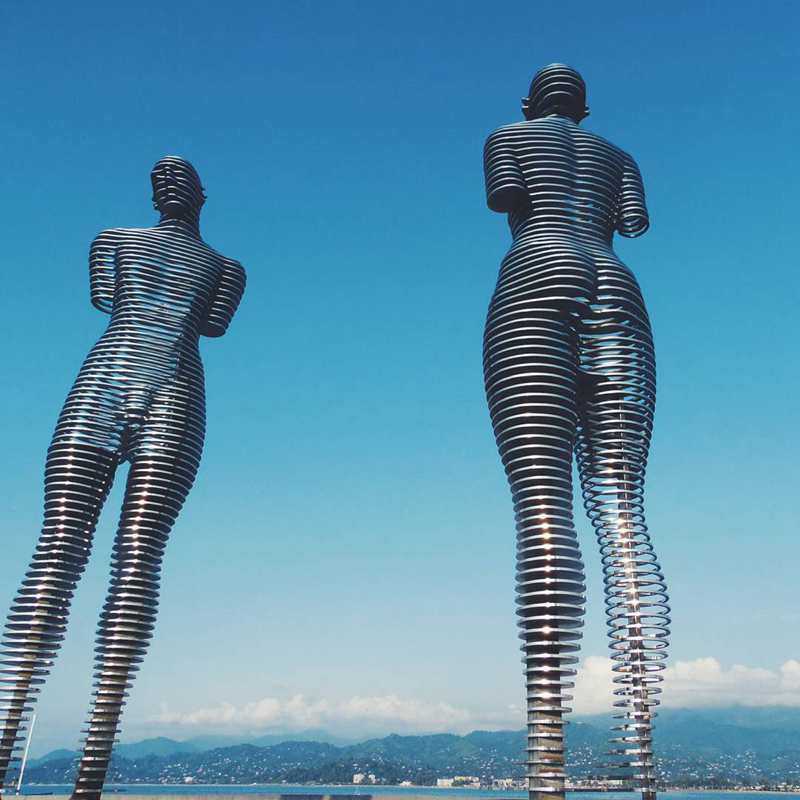 After learning the story of Ali and Nino, you will like these characters more. With regard to the stories of how many difficulties they have overcome, they finally built a family, and the war made them separate again. When these two figures are close, your heart is full of happiness and happiness. But after a while, when they are separated again, your emotions become sad. It feels like they have a magnet, and when they meet again, you have to wait for the second second. Love sculpture also reflects real life. It speeds up the heartbeat and feels the power of love.
The famous Ali and Nino monuments in Georgia are rated as the most romantic monuments in the world. The geomigrant.com website has published a list of 10 monuments. In addition to the statues of Romeo and Juliet, the Wall of Love and other statues, the "Ali and Nino" of Tamar Kvesitadze, which was erected in Batumi a few years ago, is also included.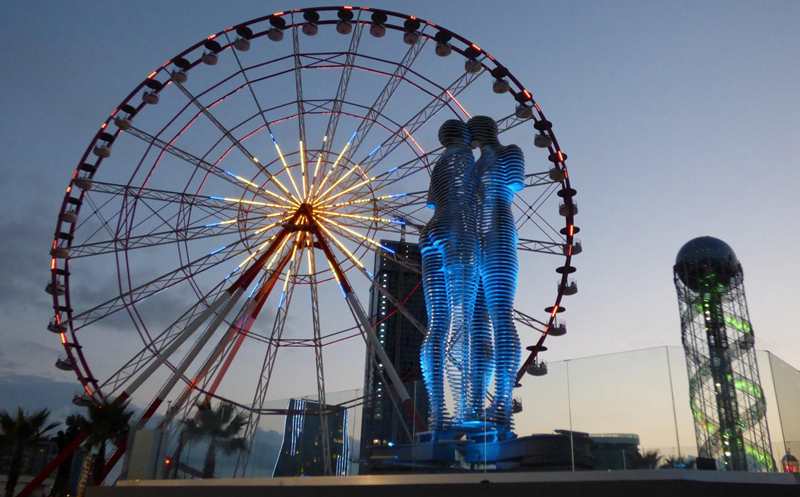 As for this stainless steel metal sculpture, our company-You Fine Art Sculpture has many years of sculpture experience. So we could make this Ali and Nino stainless steel sculpture. Welcome to consult any information about our products.
Last Article
:
Casting Bronze Life Size Crocodile Sculpture for Garden Decor BOKK-760
Next Article:
Custom Made Large Bronze Orangutan Fireplace Statue for Garden BOKK-762