Why are marble materials popular with Western sculptors?
Updated 10/7/2019 4:20 PM By lijingwen
For thousands of years, European sculptors have always liked to create on marble. Just because the marble stone is soft and has a translucent soft color. These features make the marble particularly suitable for engraving complex details, reflecting the fine anatomy of the human body and flowing wrinkles.
The most incisive piece of marble engraving is the "Veiled Virgin" statue created by the Italian sculptor Giovanni Straza in the 19th century.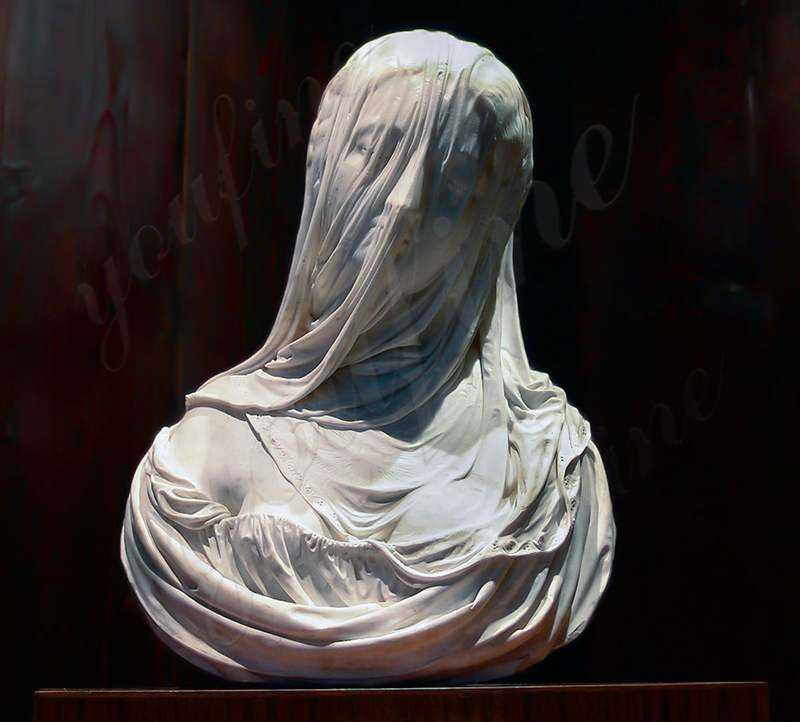 The Veiled Virgin depicts the Virgin Mary, who covers her true facial contours with a veil. She closed her eyes and lowered her head, looking like she was praying calmly, or expressing her sadness. Both of these expressions are consistent with the historical features of the Virgin Mary.
The veiled Virgin marble sculpture is ideal for making and carving with high quality white marble raw materials. Because the use of this high-quality marble not only perfectly shows the details of the engraving, but also provides the perfect material for the engraving veil.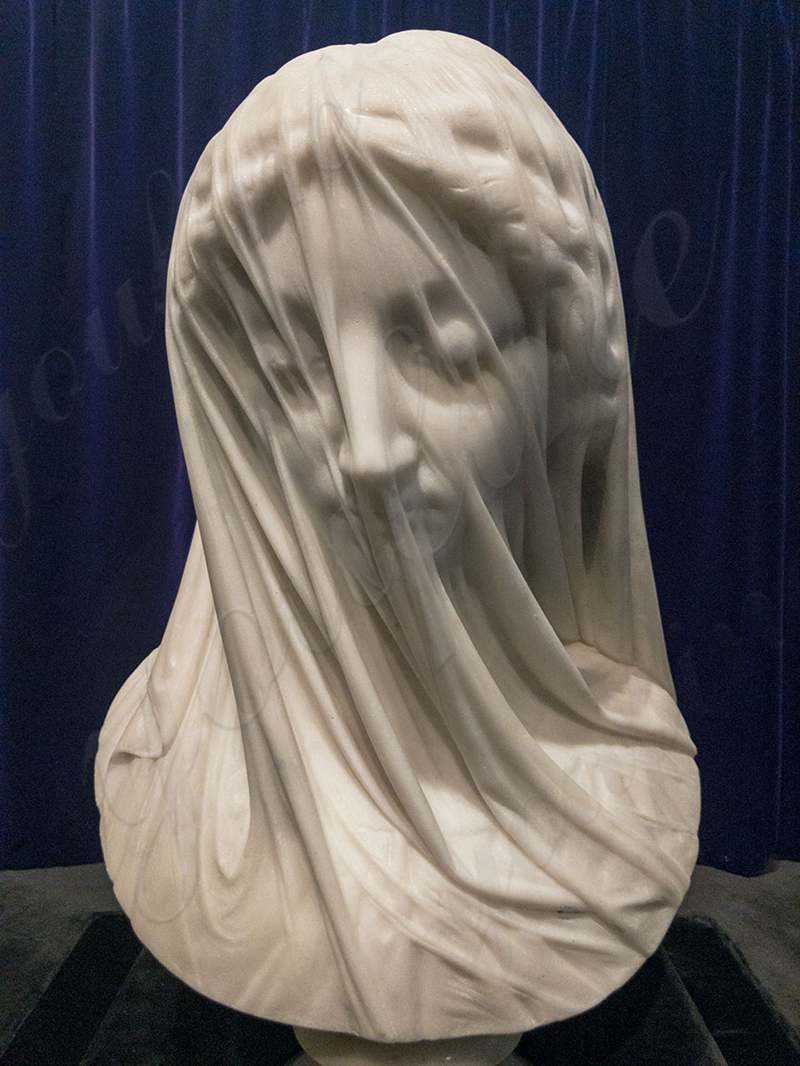 In addition to Giovanni Straza, his peers have also created sculptures with similar themes. Such as Piedt Rossi, Rafa Lomonti and other sculptors. And most of them appear in the image of female bust, these women's faces are wrapped in a transparent veil.
At that time, the "Veil" was very popular among sculptors in sculpture carvings, because sculptors can show their wonderful skills through sculpting veil. To create a flowing fabric attached to the body on a solid material such as stone requires superb technology.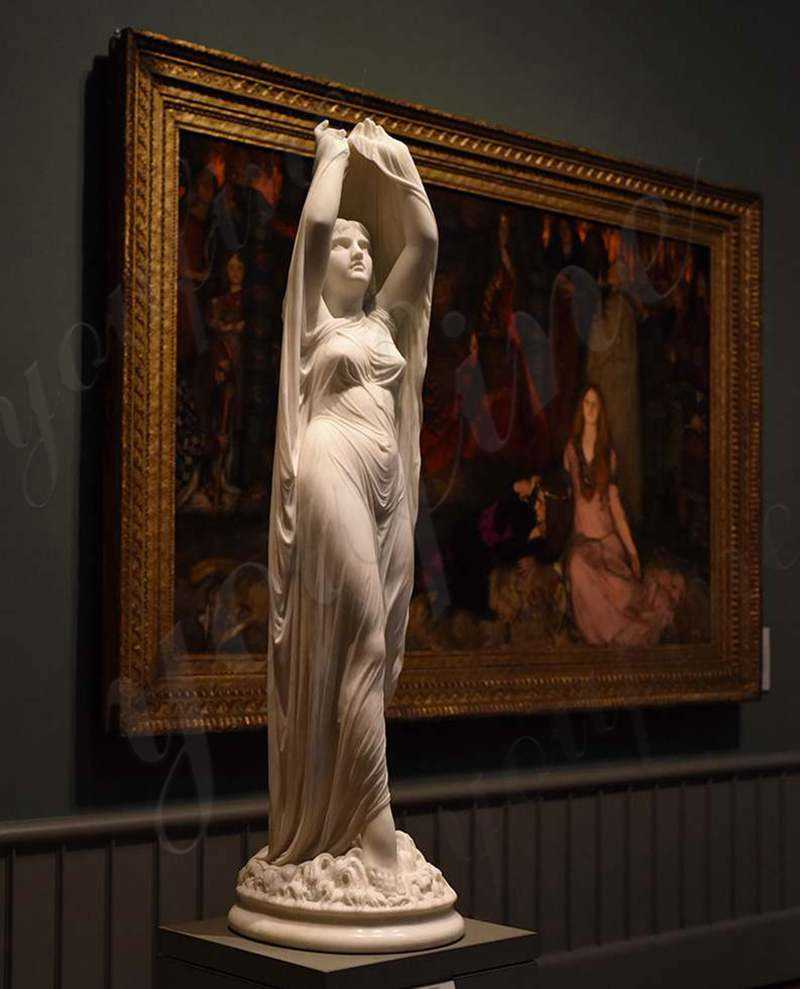 It is also for this reason that since ancient times, European sculptors have loved to wear statues or robes for statues to demonstrate their sculptural talents. For example, the sculptures of the Greek period and the Italian Renaissance are excellent examples of this phenomenon.
From such "Veil" works, it is not difficult to see that marble as a sculptural material has a unique advantage. At You Fine Art Sculpture, Our marble craftsmen are engaged in various marble carvings all the year round. They all have very professional engraving techniques, which can highly restore and produce some famous marble sculptures.
Last Article
:
High Quality White Marble Virgin Mary Statue from China Factory CHS-764
Next Article: