Why Choosing Wood and Iron Entry Gate Is So Important ?
Choosing a design for getting started is an exciting and daunting task. Did you choose a simple handmade wooden door?Or should you go to a custom wrought iron double gate, with exquisite vortex rolls and striking symmetry? You can combine two materials in one gate, so you don't have to make painful choices.
In fact, why the custom doors made of iron and wood are sensible, solid investments that have some good reasons. Below, we will explore these reasons and let you know why you should consider installing gates containing iron and wood components. Please continue reading for more information. Then, when you are ready, contact us to begin the design process.We are delighted and able to help you create a beautiful door that adds privacy, security and attractiveness to your property.
Your door stands out from the crowd
When you combine wood and iron in a custom gate, you have a creative license to design completely unique landscape features. Your door can be inlaid with wrought-iron foliage with a bright, sturdy wooden frame.
You may prefer the wooden privacy arrangement, which consists of a row of exquisite iron-tipped stamens around the double doors of an upright plank at the top of the arch. If you want a modern simplicity of the gate, you can use a simple iron frame to make flat panels. Clean, as we describe this spare door to let the rest of your property shine.
For a solemn door, your family badge or initials are made of iron and placed in the center of a Atsugi door with a castle value. When you combine wood with iron, the idea is limitless. View the online images of wood and wrought iron gates for inspiration. You can also work closely with experts in the door design and installation technical team to seek advice.He or she can recommend material and overall design if you are unsure what type of wood or you want.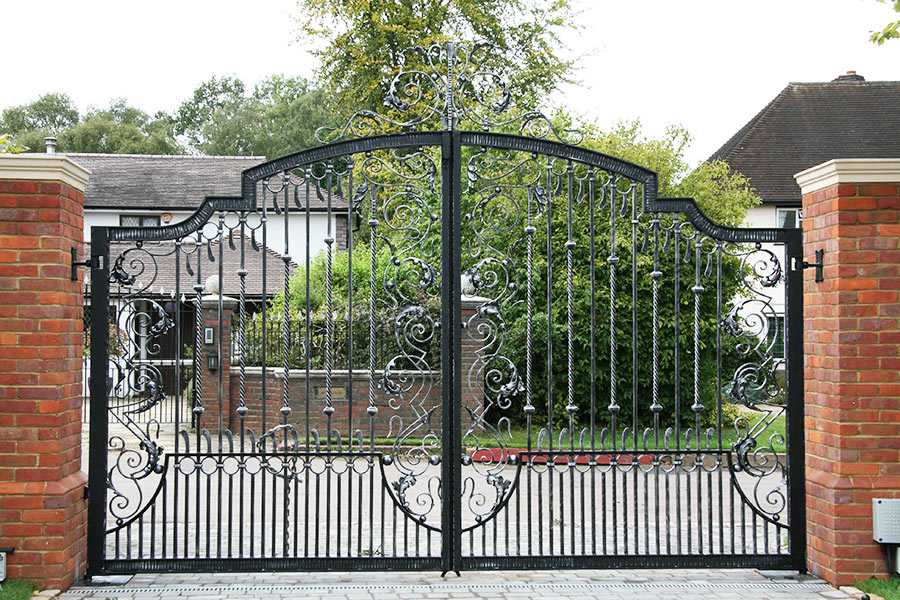 Custom Component Coordination Site
When you have your own unique entrance door, you have the foundation to build your dream place.Add matching wrought iron fences in the front yard or backyard to extend the door's beauty. Copy your door pattern in wooden flower racks, iron lattice and combination lamp posts.
Trim your furniture to the color of your wrought iron, or leave it black to match the black wrought iron or aluminum alloy fence section. The exquisite entrance doors inspire you to add a decorative style to the landscape. It guides visitors into your private space in a fascinating style. Moreover, these gates have been firm and beautiful for decades. In fact, many long history of the iron gate lasted hundreds of hundred years.
If you occasionally clean the end of wrought iron, it should also last for many years. If you choose to apply iron, please make sure to check the paint for scraps and cracks every year.These openings allow water to swim beside the iron and cause rust, so the colored wrought iron should be polished and repainted to maintain good shape. The wooden elements of your fencing also need to be maintained. It is recommended to apply a stain, paint or waterproof sealant every few years. Wooden door pieces should be inspected once a year to check for cracks, insect damage and decay.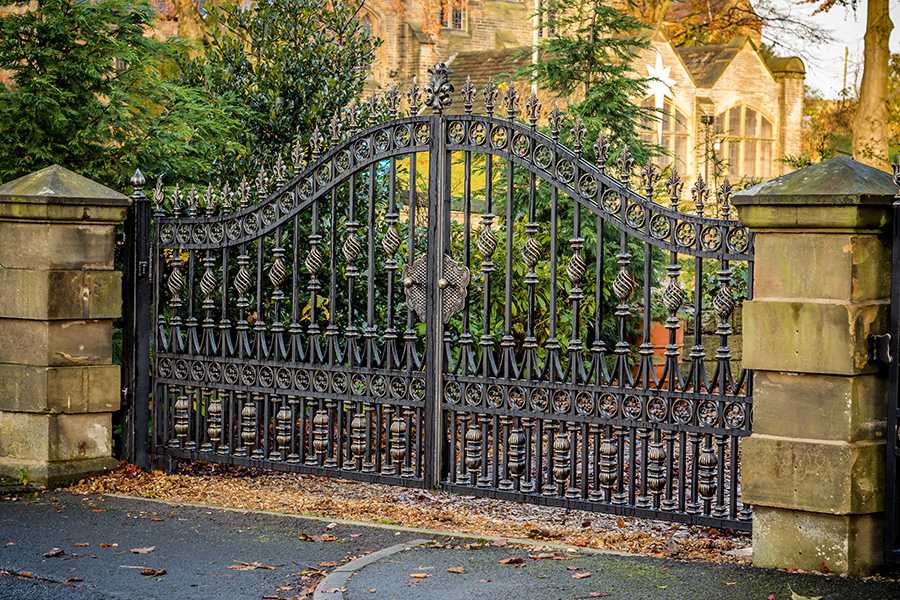 Depending on the design and type of iron used, it is relatively easy to repair or replace any defunct iron gate parts. YOU FINE ART SCULPTURE Iron&stairs is happy to help you design the iron gates you have always imagined. Our iron processing and woodworking shop can turn your ideas into reality. Call us today to start your new, beautiful entrance gate.
Last Article
:
Custom house wrought iron faux balcony railing designs with high quality for sale-IOK-146
Next Article:
Faux high quality modern outdoor wrought iron fence for window balcony decor for sale--IOK-151