Who is the goddess of the seasons ?
Updated 07/26/2022 8:37 PM By lijingwen
The Horae and Horai are the goddesses of the season in Greek mythology. They are also considered to be the goddess of order and justice, and the watchmen at the gates of Mount Olympus. They are the daughters of Zeus and Aphrodite, or the daughters of Zeus and Themis.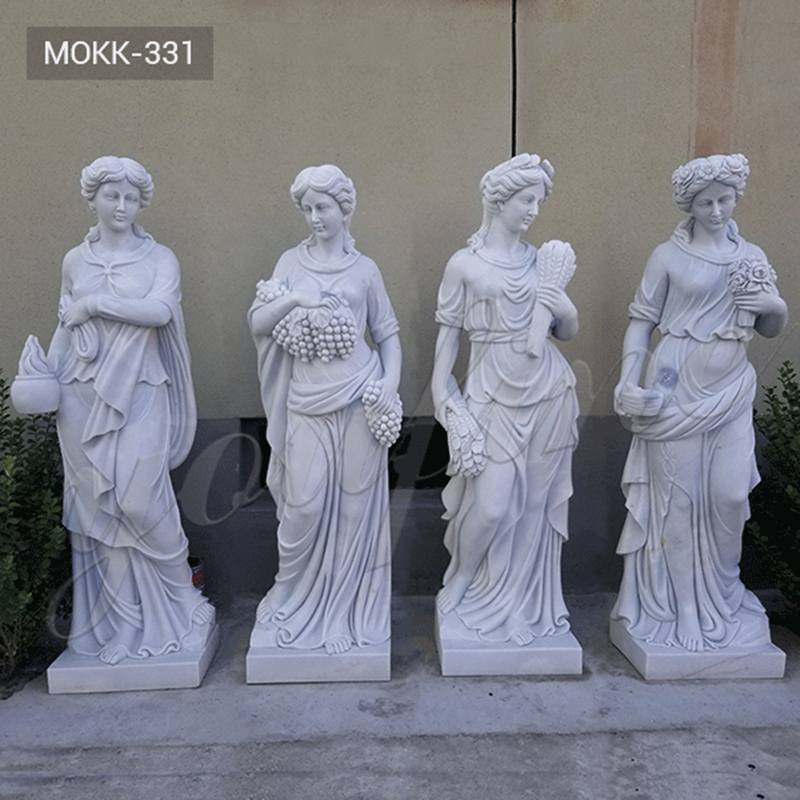 Horae is the goddess of the seasons and the natural part of time. She presided over the revolution that measured the constellation of the heavens for a year, and her three sisters, Moirae, dispersed the network of destiny. Horai also guarded the gates of the Olympic Mountains and called the stars and constellations.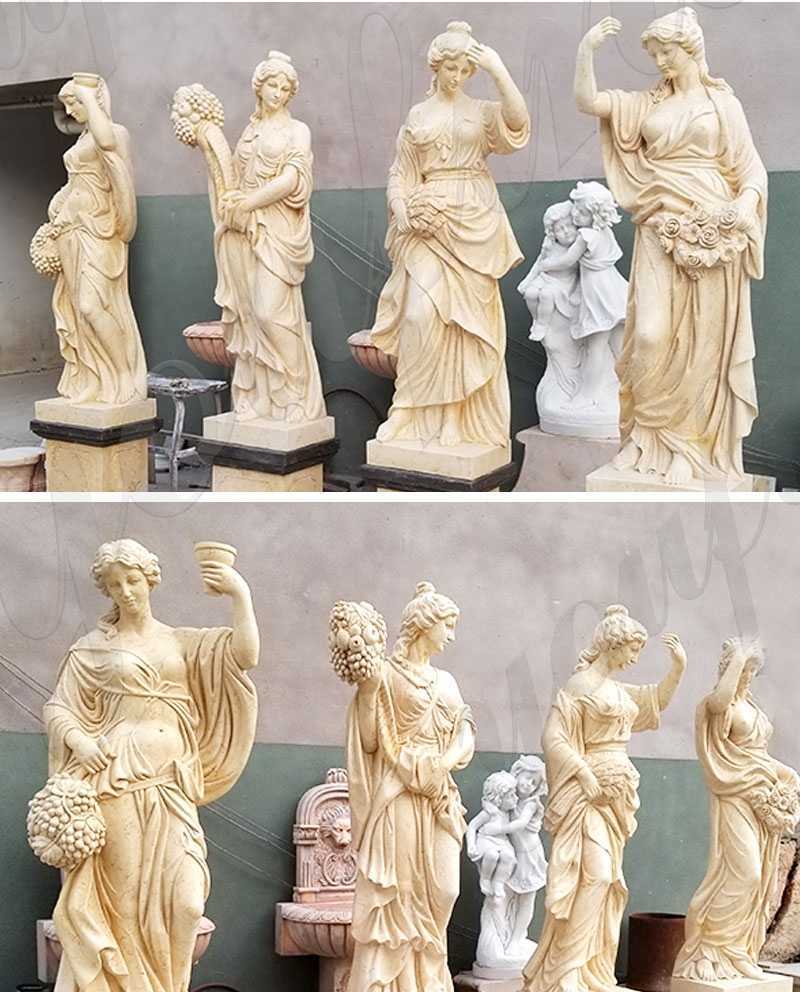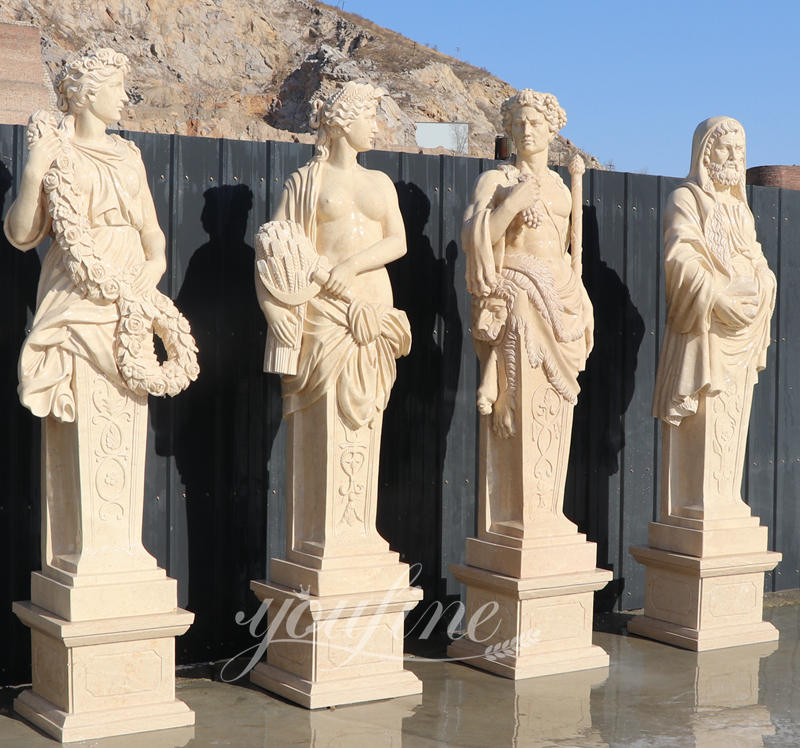 Horai is especially respected by farmers who are planting and growing crops as the stars rise and set up, a measure of the past season. These three are often named Eunomia (Good Order, Good Pasture), Eirene (Peace, Spring) and Dike (Justice), who represent the conditions required for agricultural prosperity. The connection between agriculture and law and order can also be found in the gods of Zeus, Demeter and Daimones Khryseoi.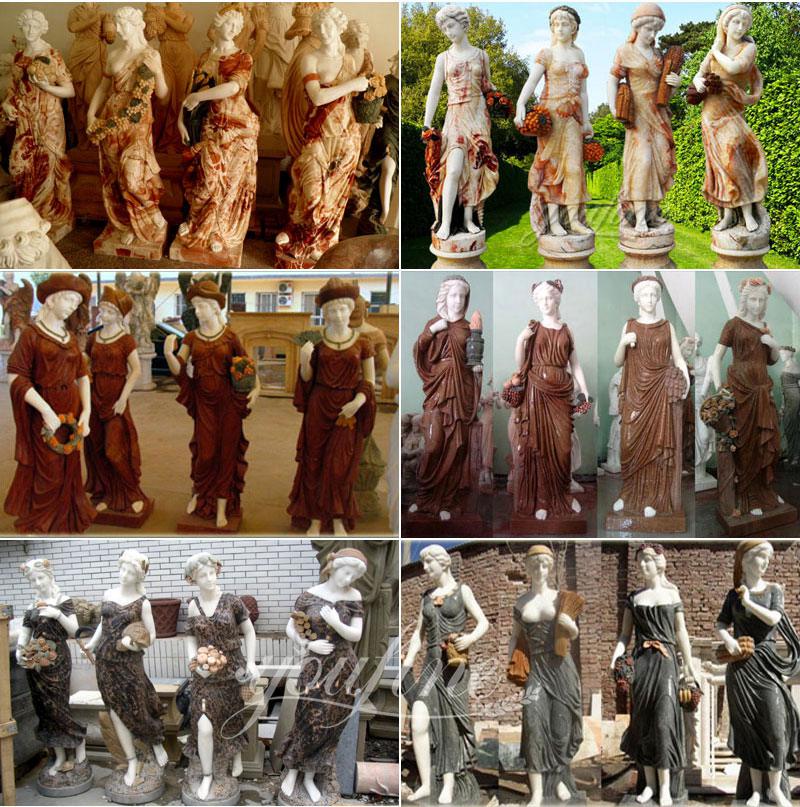 Horae was originally the personification of nature in four seasons. "They bring and confer maturity, they come and go according to the firm laws of nature and the life cycle", observed Karl Kerenyi, adding that "Horae means 'the right moment'." Traditionally, they guard the Austrian The gate of Mount Lympus, which promotes the fertility of the earth, gathers the stars and constellations.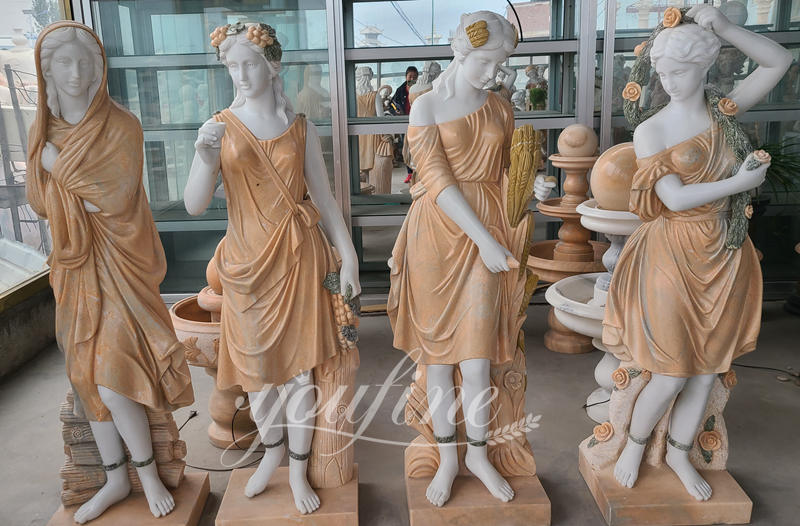 The progression of the four seasons is also symbolically described as the dance of the Horae and is thus endowed with the attributes of spring flowers, fragrance and elegant freshness. For example, in Hesiod's Works and Days, the blond Horae joins Charité and Peyto in garlanding Pandora—whose "all gifts" she is. Likewise, Aphrodite, who emerged from the sea and came ashore in Cyprus, was dressed and adorned with Horai, and according to a surviving fragment of the epic Cypria, Aphrodite, dressed in clothes made for her by Charité and Horae, was dyed Spring flowers, as Holly wears herself. The appearance of the beautiful goddess of the four seasons is always vivid and endearing.
Here at YouFine Art Sculpture, we have the full set of Marble Four Goddesses of the Seasons Statues, with different designs and size, we also accept custom service. You could choose the different marble materials and designs.
Last Article
:
Large Stainless Steel Garden Tree Sculpture Factory Supply CSS-832
Next Article:
Modern Abstract Metal Flame Sculpture Polished Surface for Sale CSS-597