Bronze Camel Sculpture For Dubai Customer(Ⅱ)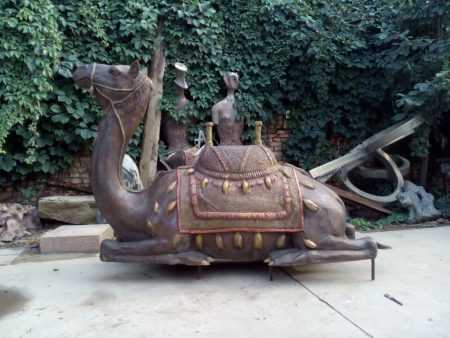 When we completed the clay model, then we began to cast the bronze sculpture, when casting was completed, we need to polish and color. There are many details on the body of camel. The decorative belt on the blanket and the toes of camel need original bronze color. They need to be polished. However, the camel's body need to color according to customer's request. Masters made a perfect combination in the end. The following is the final bronze sculpture photo.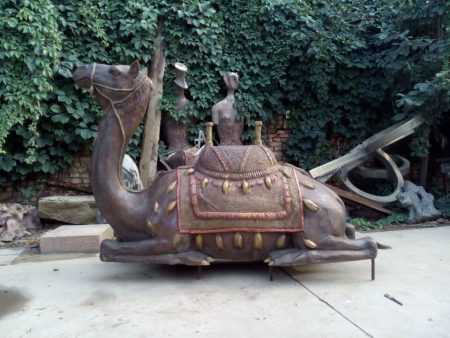 In the base of camel, our master made several steel bars. It can be fixed to the ground. In this way, the bronze Camels would not be stolen. Our customer is very satisfied with it. At first, we made one bronze camel for him. When the camel was completed, he asked us to make another one. Now the two camels are placed on their square. The two camels has became a symbol in the location.
Last Article
:
Decorative And Beautiful Wrought Iron Stairway
Next Article: