Bronze Camel Sculpture For Dubai Customer(Ⅰ)
Updated 12/14/2018 11:17 AM By George Wang
We have made the bronze camel sculpture for our Dubai customer in June 2016. In the tradition of the Arabs, the camel is a very beautiful animal. The beauty of camel not only from its stature but also from its strong and unyielding, hard-working .
In the ancient time, the Arabs with camel walking in the wilderness, the camel is his only companion. For the Arabs, the camel is the most reliable friends and partners. Camel has become a symbol, it is loyalty, strong, beauty and wisdom, which is closely linked with the history of Arabia. The camel is very important for them, so they have strict request to casting it.

The bronze camel sculpture in Dubai is different with China. Most of our camels are bi-modal, the camels in Dubai are single peak. And the camel is not common in our north of China. Our master studied the structure of the camel carefully and began to made clay model.
During the process of made the clay mold, masters revised the model again and again according to the customer's request. Masters reproduced the original production.The following photo are the clay model.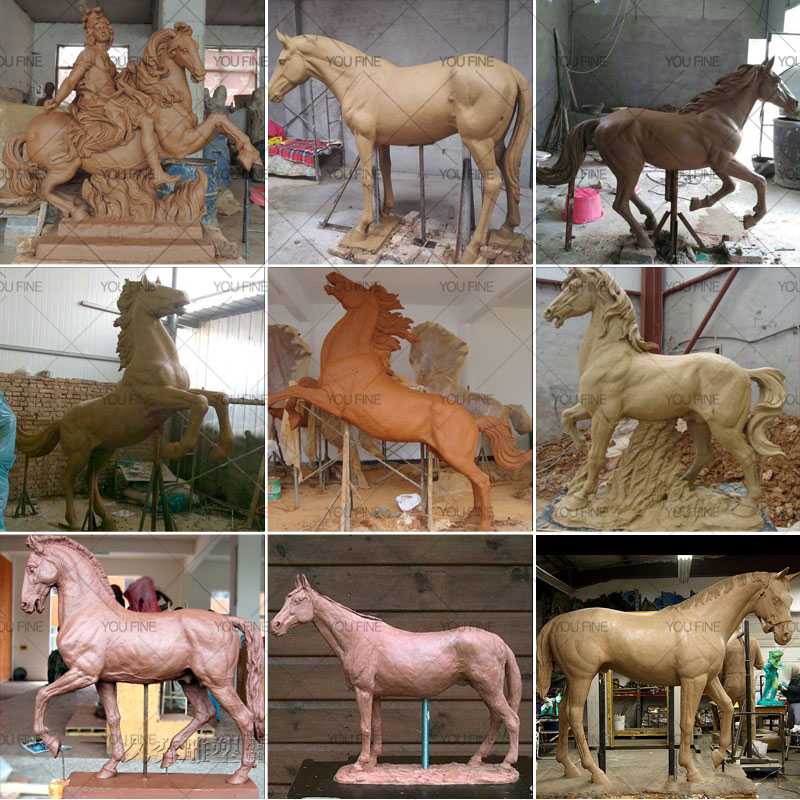 YOU FINE ART SCULPTURE having focusing on bronze casting over 30 years,and done about many many product,the customer spread all over the world,every customer not only is just customer,is also our friend !
So if you want to know more about bronze camel sculpture or want to make a friend with us,please contact with us right now,you will not be regret !
Last Article
:
Outdoor Garden Lady Marble Stone Fountains for sale
Next Article: