Iron Gate for Australia Customer
Updated 04/20/2018 10:58 AM By George Wang
In 2015, we have made a big iron gate for Australia customer. the wrought iron gate is made by her gate's size, it is very big, and we have painted the color of the iron gate and the flower on the gate. There are two small iron gates beside on the main gate. She is very satisfied after she received the iron gate. And she also take a photo for us.
This is the photo that our customer stand before the wrought iron gate.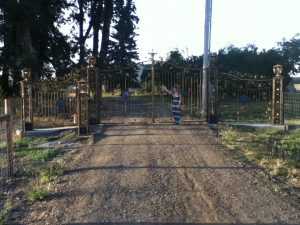 This photo, she said she is waving to us.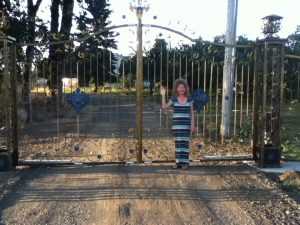 Besides, she sent the good feedback email, she expressed her satisfy about the iron gate and her gratitude.

Last Article
:
Outdoor Decorated White Marble Parents and Child Sculpture
Next Article: