YouFine Could Make The Most Realistic Bronze Animal Statues for You
Updated 07/27/2021 5:47 PM By lijingwen
1. Why Are Bronze Animal Statues Popular?
1). Animal Statues Come in A Variety of Designs
From ancient times to the present, bronze animal statues are often very popular among people. Because of its many stylists' designs, it can meet the needs of different people and decorative scenes. Bronze animal statues for the garden include bronze horse statues, deer statues, lion statues, bull statues, leopard statues, bear statues, and other common animal statues. There are other very popular animal statues, such as bronze dog statues, eagle statues, tiger statues, and wild boar statues, and so on.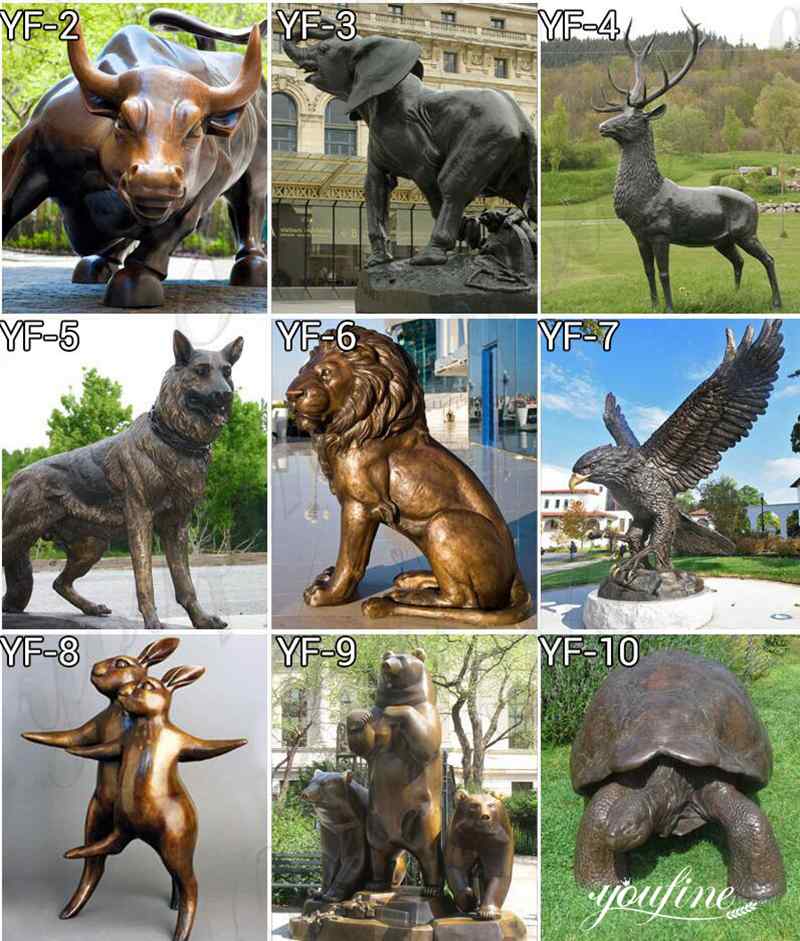 2). Bronze Statues Can be Preserved for Hundreds of Years
Although, the casting of bronze statues requires about 33 production processes, and the casting process is very demanding. However, the quality of the bronze statues is very high, and the details are very delicate and realistic. A beautiful and high-quality bronze statue can be preserved for hundreds of years without any quality problems. In addition, animal statues are more able to show the details and essence of animals.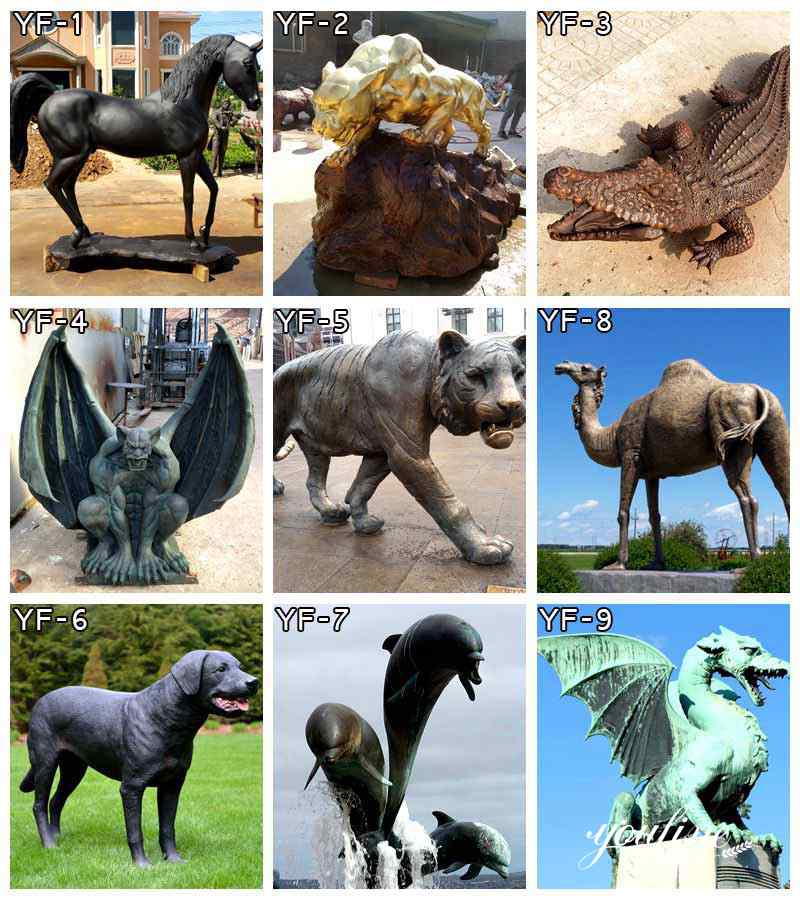 2. Why Choose YouFine's Animal Statues?
1). YouFine Is A Top Bronze Foundry:
YouFine has been engaged in the casting of bronze statues for more than 39 years and has accumulated a lot of experience in casting. Our factory and production workshop are very large, and YouFine has also mastered professional bronze casting technology, able to make any bronze statues, and we can also accept bulk orders. Of course, YouFine also brings together a professional team of designers, top masters, as well as the QC team, and the after-sales team. The professional team is also the guarantee to provide you with high-quality animal statues.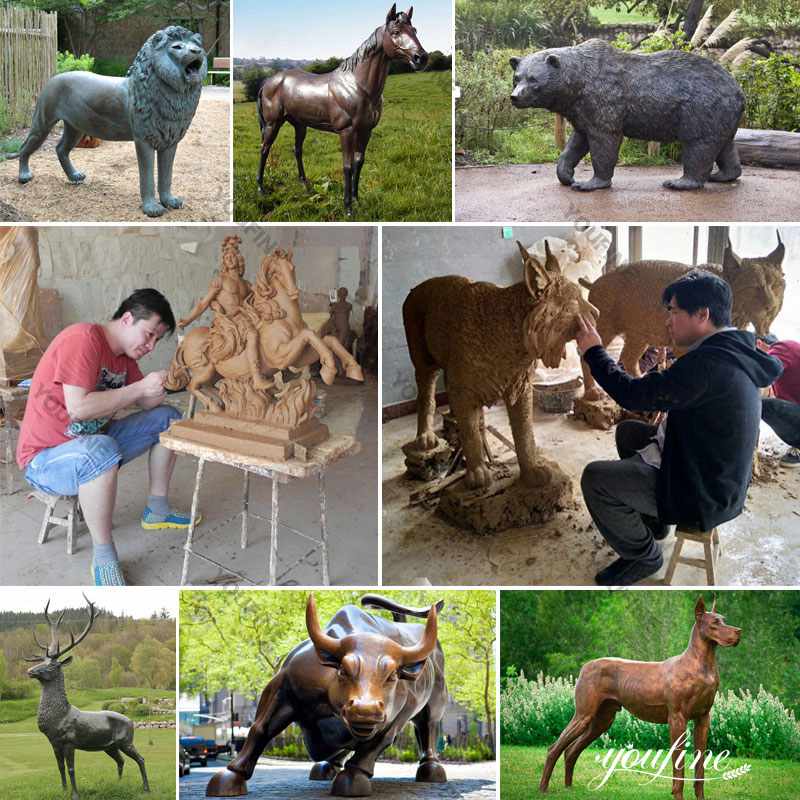 2). Has Professional Clay Model Studio:
A 1:1 clay model is indispensable to make a bronze statue. YouFine has a professional clay model studio and artists who specialize in animal clay mold making. Our top artist leads his team to make animal clay sculptures all year round. They are immersed in animal clay model sculptures and dedicated to showing the essence and details of animals perfectly. In order to understand the physical characteristics and structure of various animals, our top master also raised many animals in his studio. He gets close to these animals every day to capture every detail of the animals. Therefore, the clay model made by our master must be very realistic and vivid.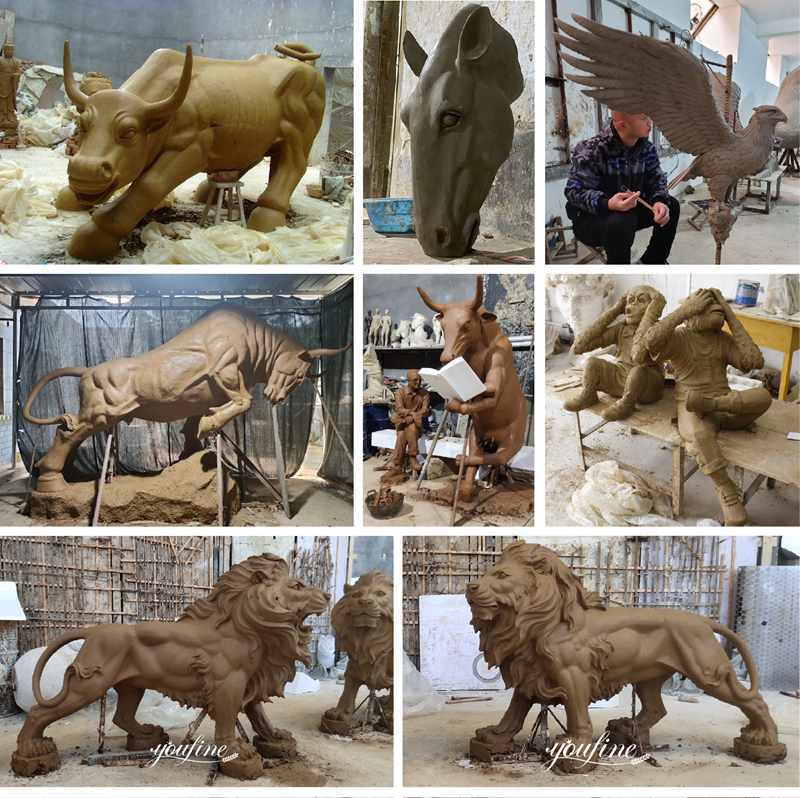 3). Use The Latest Silica Sol Technology:
YouFine always adopts the most traditional lost wax method to make any bronze sculpture. In order to ensure the details and quality of the life size bronze animal statues, the YouFine factory uses the latest silica-sol technology instead of the ordinary ammonia process. The use of the latest technology ensures that the details of the statue are not lost during the casting process. The most important point is that the cast bronze statues can be preserved for hundreds of years without white spots on the surface of the statues. The ordinary ammonia process does not achieve this.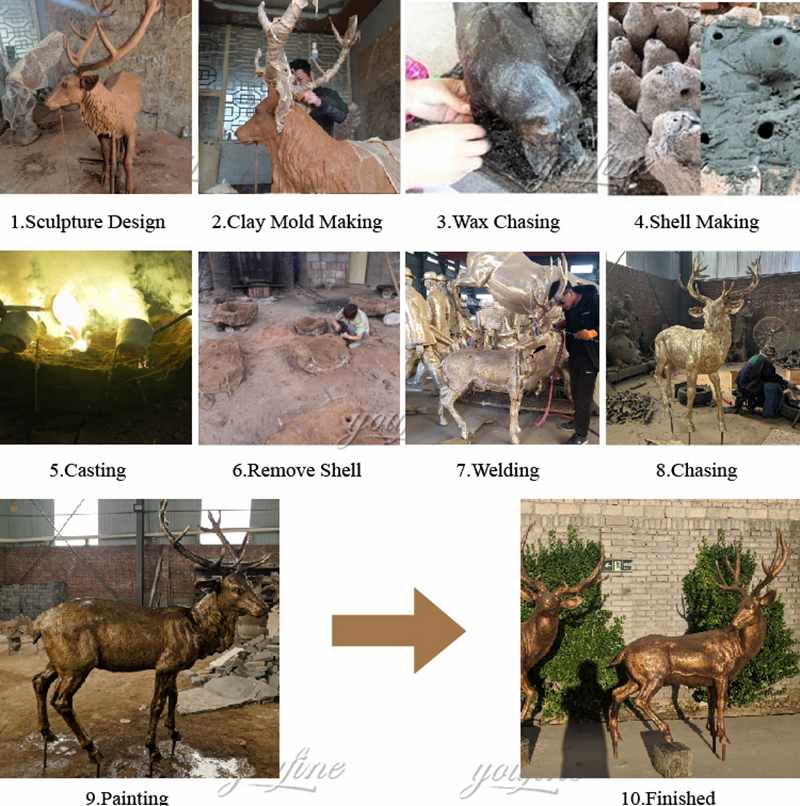 4). Use Advanced Chemical Coloring
In order to make the animal statues more realistic and vivid, the surface of the bronze statue can be painted in a variety of colors. Such as classic red-brown, copper-green, black, golden color, etc. YouFine would use advanced chemical coloring methods. It could ensure that the coloring can highly restore the original works. Coloring with chemical potions could not only last for a long time, but the color would become more natural over time.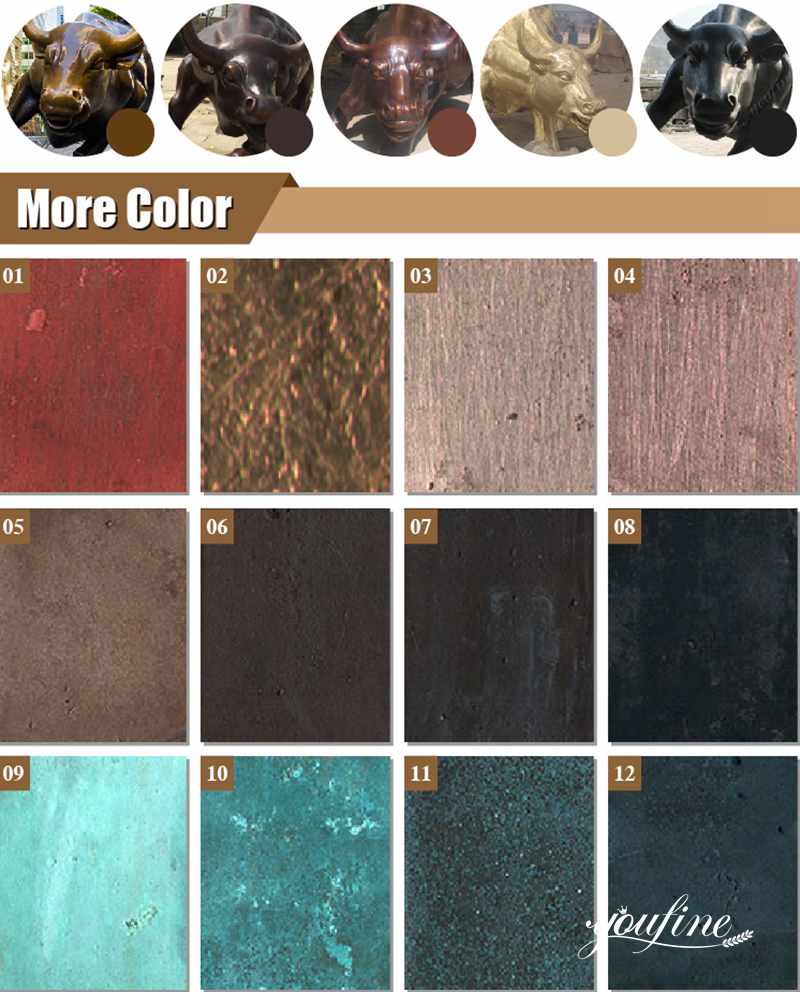 All in all, at YouFien Factory, we will use the most traditional techniques with the latest technology to provide you with the most realistic bronze animal statues.
3. More Designs Available
YouFien is a professional bronze statue casting factory and can provide you with more choices of exquisite bronze animal statue designs. Of course, we also have a wide range of animal sculpture clay models. In this way, you can save the clay model cost and we can provide the clay model for free. Besides, if you don't find a suitable design or want to customize an animal statue of your own. We can also meet your needs, we accept custom designs and sizes.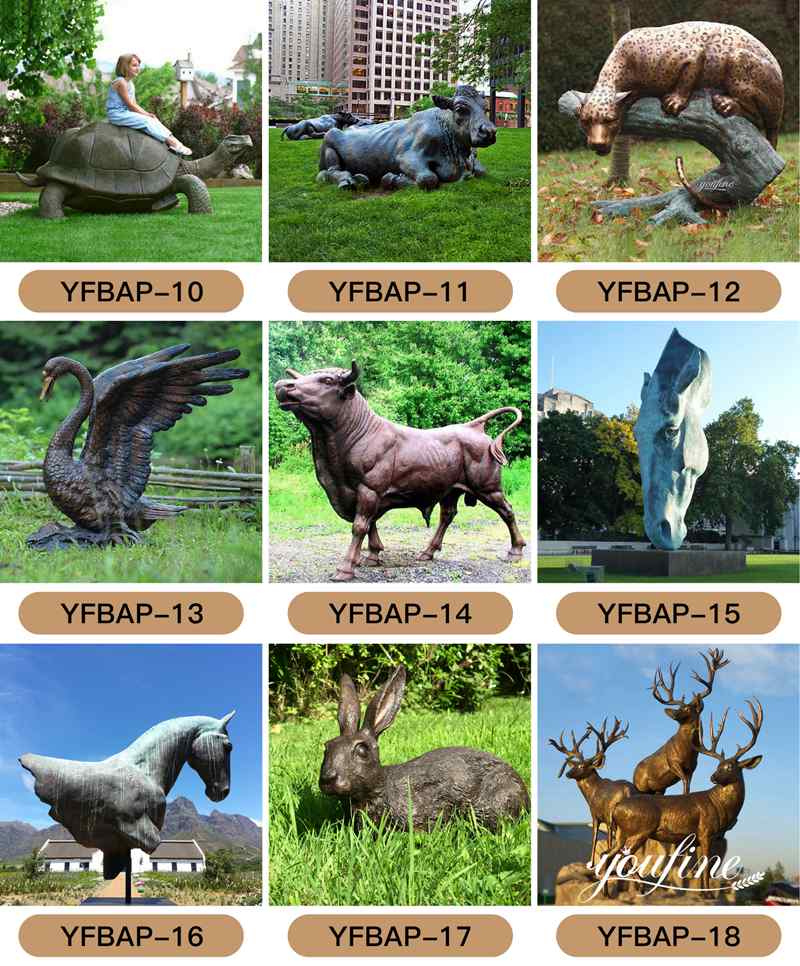 4. Feedback from Customers:
YouFine's bronze animal statues are sold all over the world, such as in the USA, Canada, Australia, France, Germany, Spain, Ireland, and so on. Our customers usually choose to place the animal statues in their gardens, in front of their homes, or in outdoor public parks.
And each of our bronze animal statues has received great feedback and praise from our customers. Below are some feedback pictures from our customers.
Customized Bronze Tiger Statue for American Customers – our client put the pair of tiger statues for his home garden.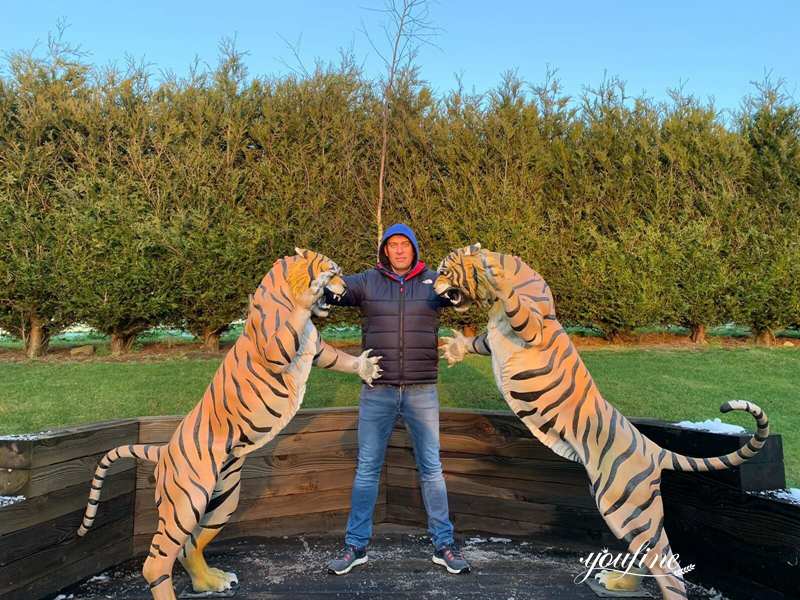 Bronze Wall Street Bull Statue to Canadian Customers – Our client placed this statue at the entrance of his restaurant.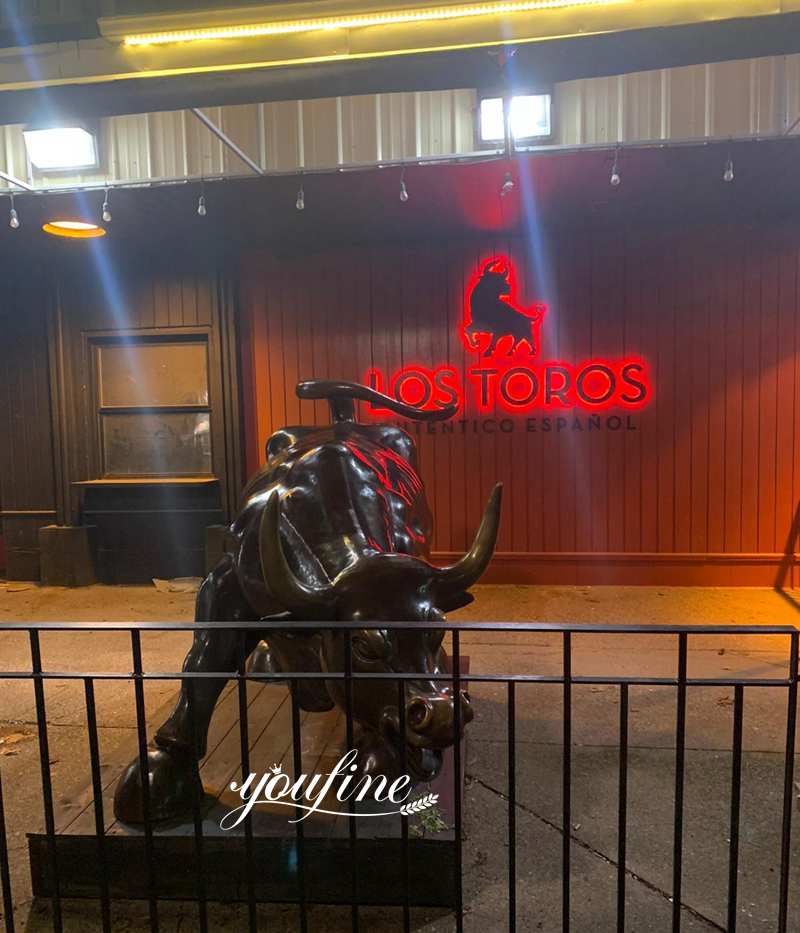 Custom Bronze Shepherd Dog Statue to Tanzania Customers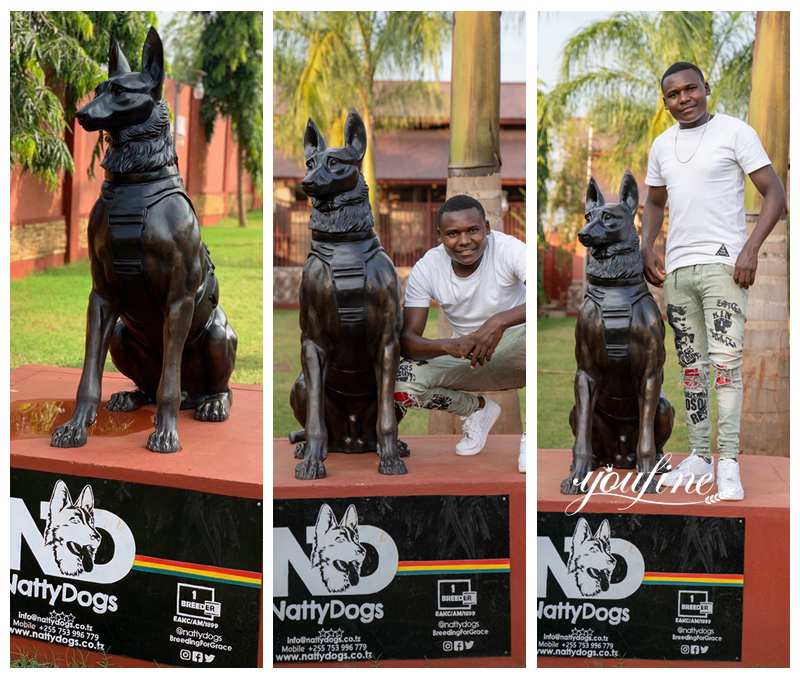 Large Bronze Horse Head Statue for Qatar Customers – Our customer placed this statue in the local outdoor garden.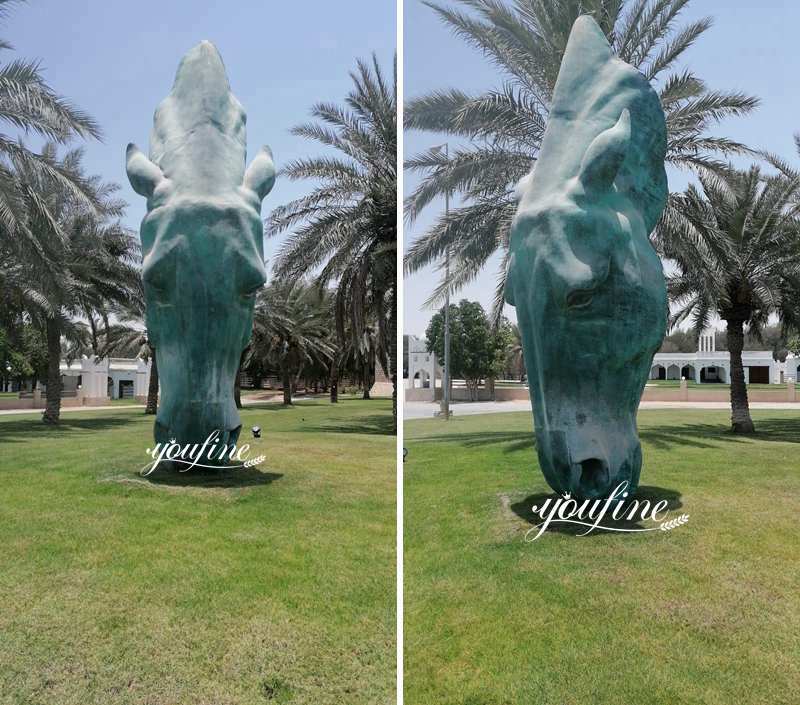 Life-Size Bronze Elk Statue for American Customers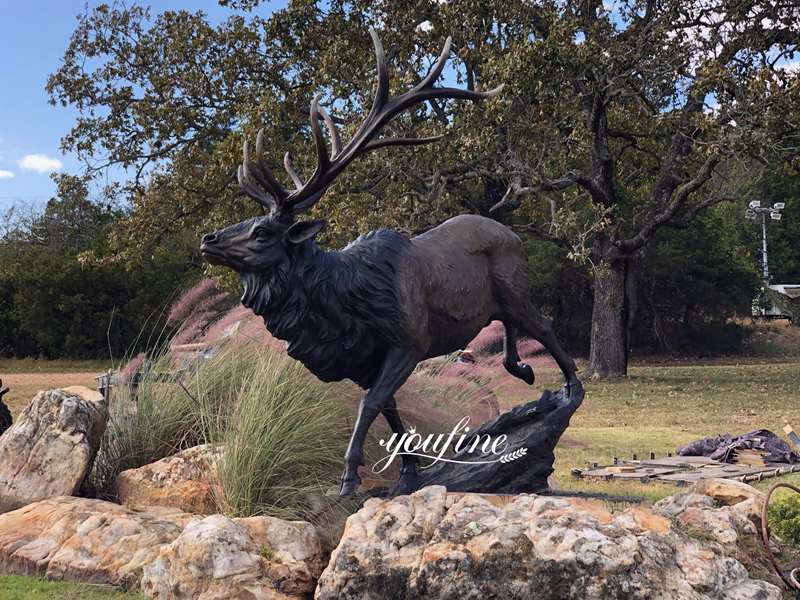 So, if you are also very passionate about these bronze animal statues, please feel free to contact YouFine. You will not be disappointed when you choose any of our statues.
Last Article
:
Super Large Bronze Bull Statue Square Decoration BOKK-366
Next Article: