Big guardian lion statues lion family at Entrance for Indian customer–MOKK-110
Updated 08/8/2018 7:03 PM By George Wang
Big guardian lion statues lion family at Entrance for Indian customer detail:May 2017 I received an inquiry from Abhinav P Gupta, an Indian client. Abhinav P Gupta is very interested in our marble stone lions.
Abhinav P Gupta is a trader. The reason he bought this sculpture is for sale to the local zoo. Because there are so many kids going to the zoo, this stone lions sculpture can not be too fierce. To be as cute as possible. This sculpture carved lion dad, lion mother and little lion, very cute.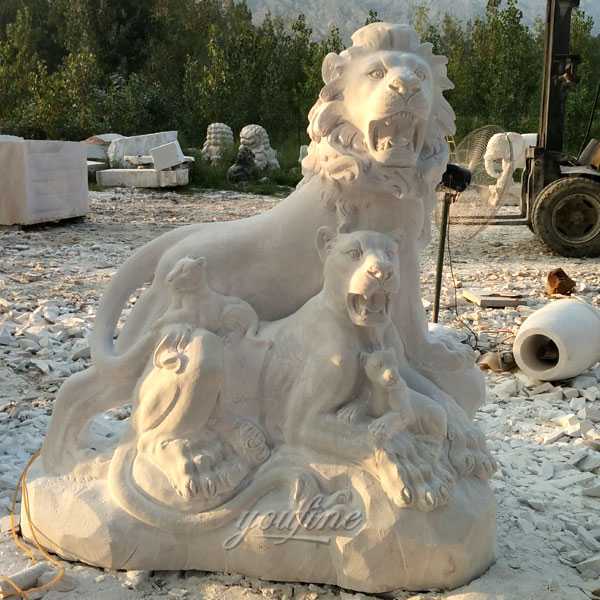 This guardian lion statues is carved from marble, marble stone legs more prominent details of the United States, the lines more fluid. This is a very magnificent and charming lion sculpture.
Finally this stone lion sculpture was completed, we shot a large number of photos for our clients. After seeing the customer is very satisfied and with us to establish a long-term relations of cooperation.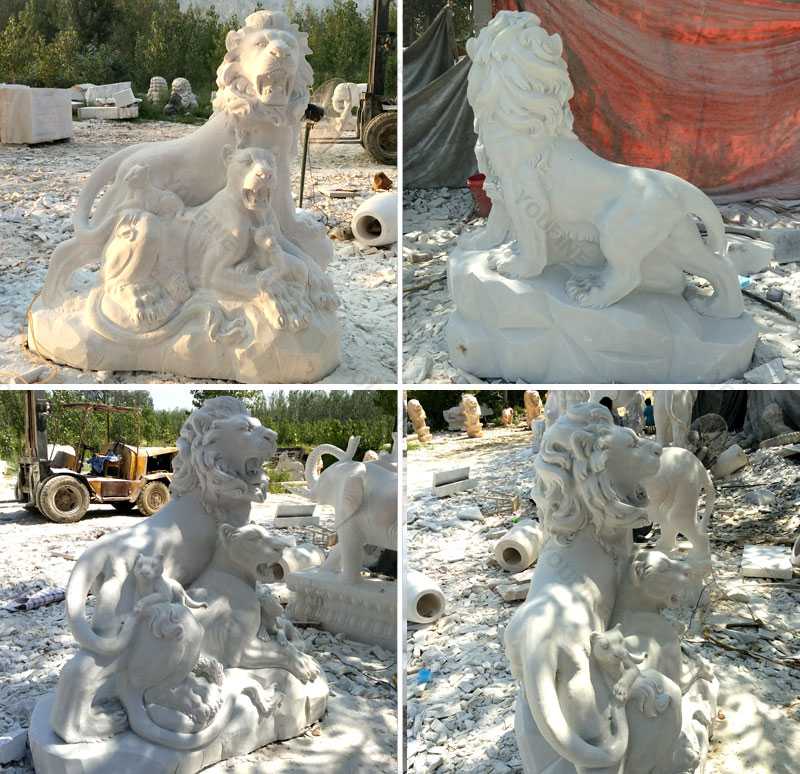 It is advisable to place a guardian lion statues with a female and a male pair. And you must distinguish between male and female, and you can't invert the left and right. When you put the lions together, you can't make a mistake. If one of them breaks, you should immediately replace a pair of brand new lions. Do not leave the remaining one in the same place.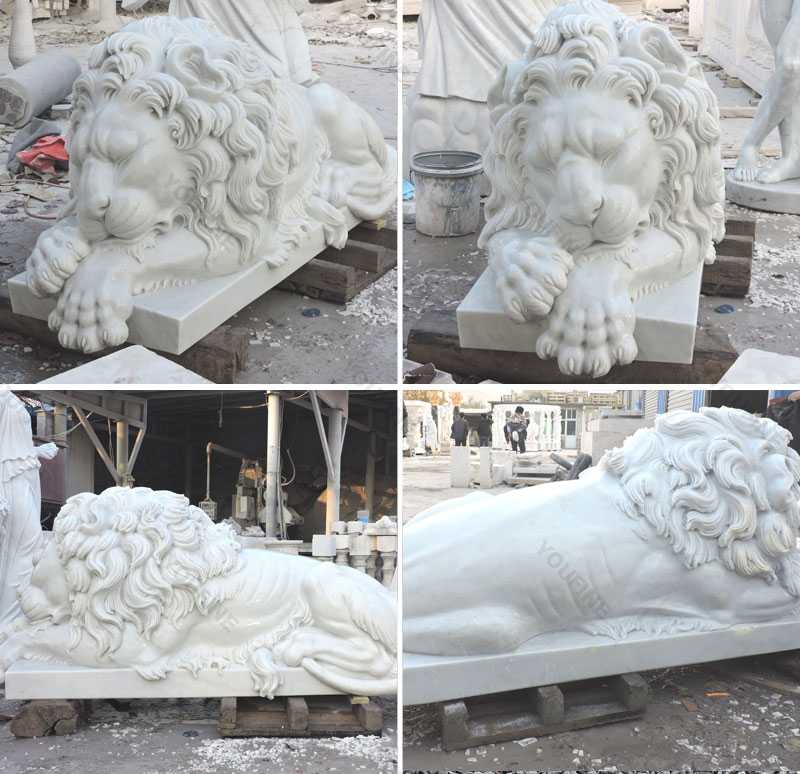 Ordering Guidance of guardian lion statues
1.The pictures of products are taken in physical shooting. Differences in the display may cause slight differences in color.
2.You can transfer the deposit by T/T (wire transfer), Paypal, Western Union, Money Gram, Credit Card etc
3.When products are completed ,we will timely delivery physical photos to you. If any dissatisfied places ,we will modify them based on your comments as much as possible ,to your satisfaction and then shipped.
4.The custom cycle will be based on the style and size . Ready goods 4-5 days to ship.
5.Customized products should be payed 20% –30% deposit, before finished product is shipped ,customers need to pay the balance completely.
6 .Most of the natural stone has stone pattern and stone tendons, which forms in process of formation . Stone pattern is a unique identification of natural stone, it is also the identification of natural stone method.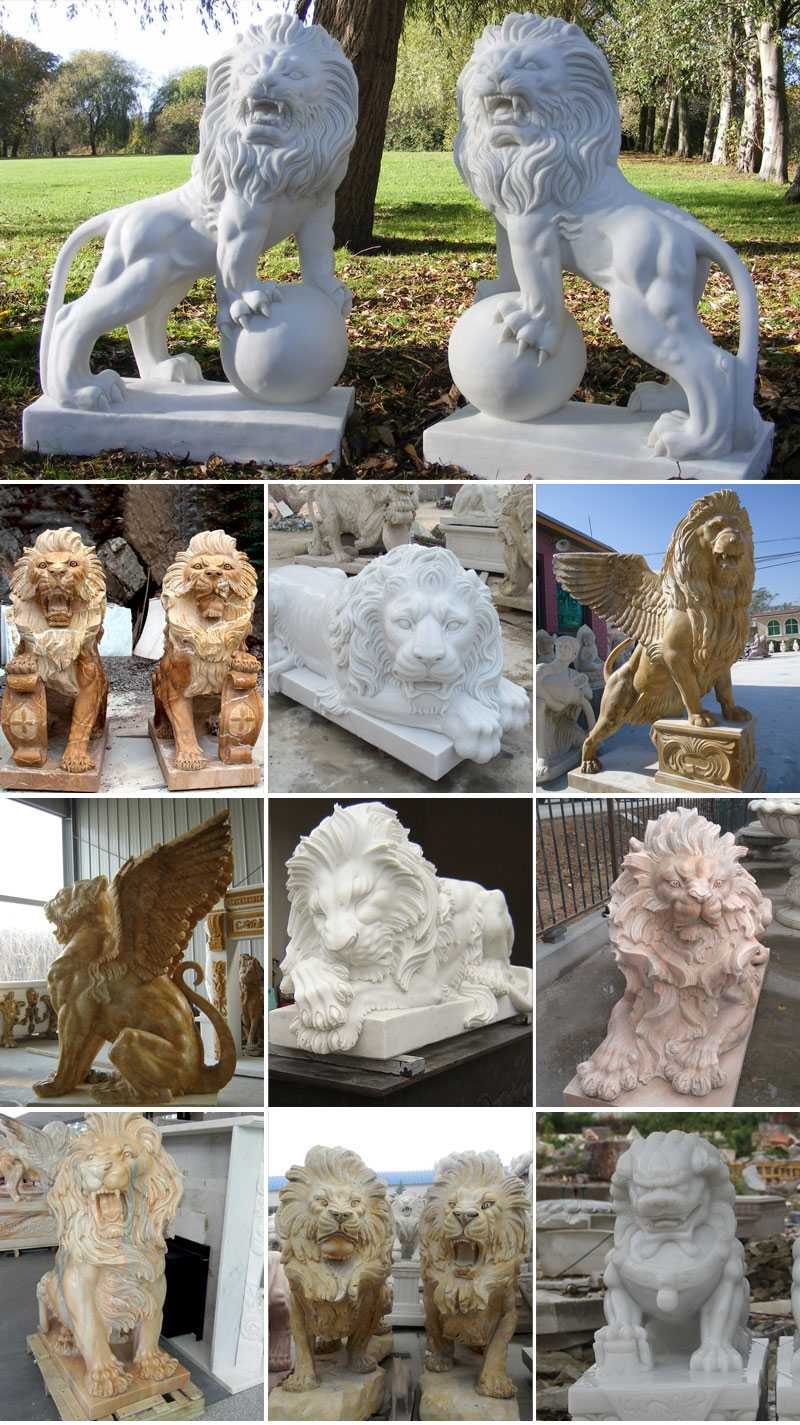 So if you are interested guardian lion statues ,or other animal statue,please contact with YOU FINE ART SCULPTURE,we are the best choice of you!
Last Article
:
outdoor white marble mother mary statues for church decor on sale
Next Article:
Customize Pair of Lion Statues Stone Lion Statues for Driveway Decoration MOKK-185