Bronze Girl Statue for American Customer (2)–BOKK-160
Updated 04/29/2022 10:16 AM By George Wang
When the Bronze Girl Statue clay model was completed, our customer and her husband came to our factory.She is so surprised about the bronze girl statue that she kissed the clay model at first glance.This is Ms.Debora, she is very surprised in our molding room when she saw the bronze statue.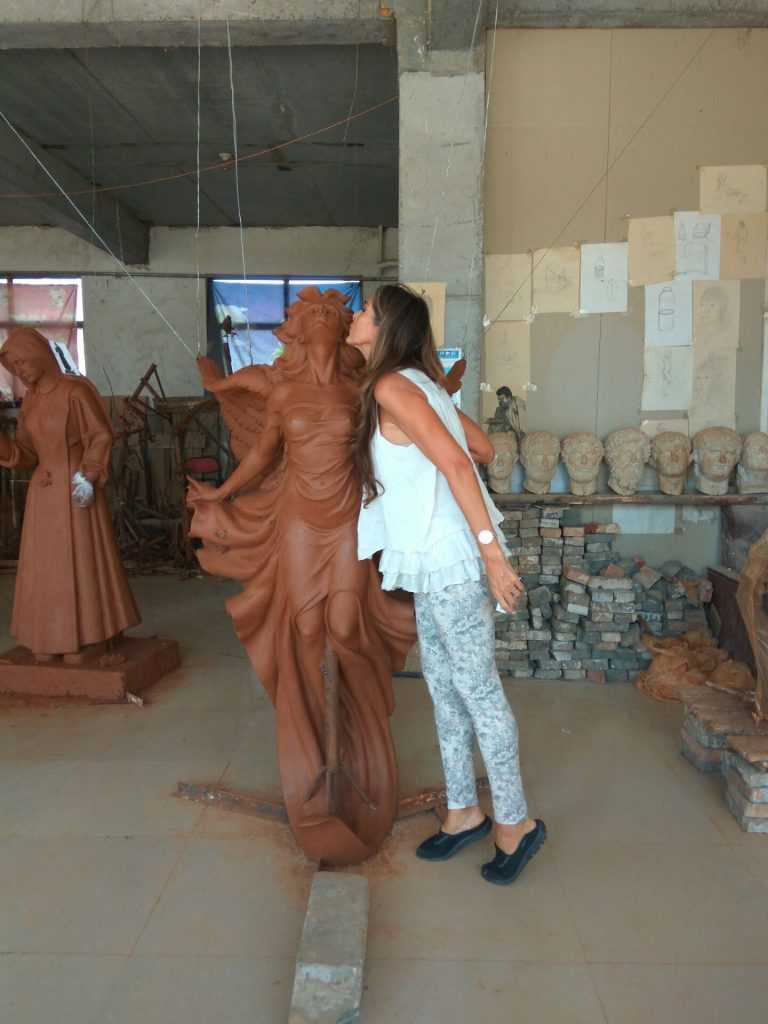 The Bronze Girl Statue is made by our master Han. Master Han is good at carving figures, he is young, but he is talent.He carved the figures very carefully. Especially for the detail carving, he has a strict rules.Most clay molds he carved very successful. our customer so satisfied, she expressed her appreciation to our master.
This is our customer and our master:
So if you want this Bronze Girl Statue ,or want custom made some other figure statue in bronze,please contact YOU FINE ART SCULPTURE !
Last Article
:
White Marble Material Contemporary Fireplace Designs by Hand Carved
Next Article: