Dose the Natural Marble Statue of Three Graces can Be Exposed to the Outdoors?
Updated 03/15/2019 10:43 AM By George Wang
The Three Graces-This classic imposing female marble statue will be a perfect addition anywhere and is ideal for any landscape, garden or interior, in chic modern surroundings or in a more traditional setting.
High quality female statue is made of restored marble and finely polished. Patinated natural Land, which gives the figure the beauty of the nake female statue, aged over time.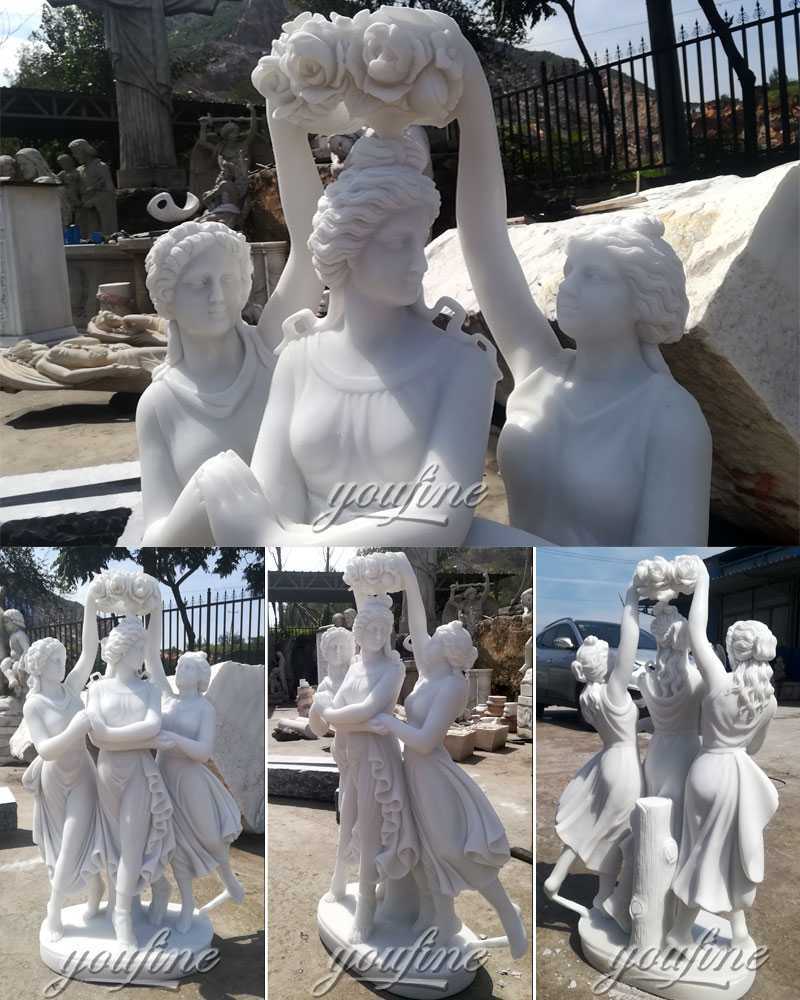 This three graces statue can be exposed to weather (outdoors). Ideal for decoration or as a gift.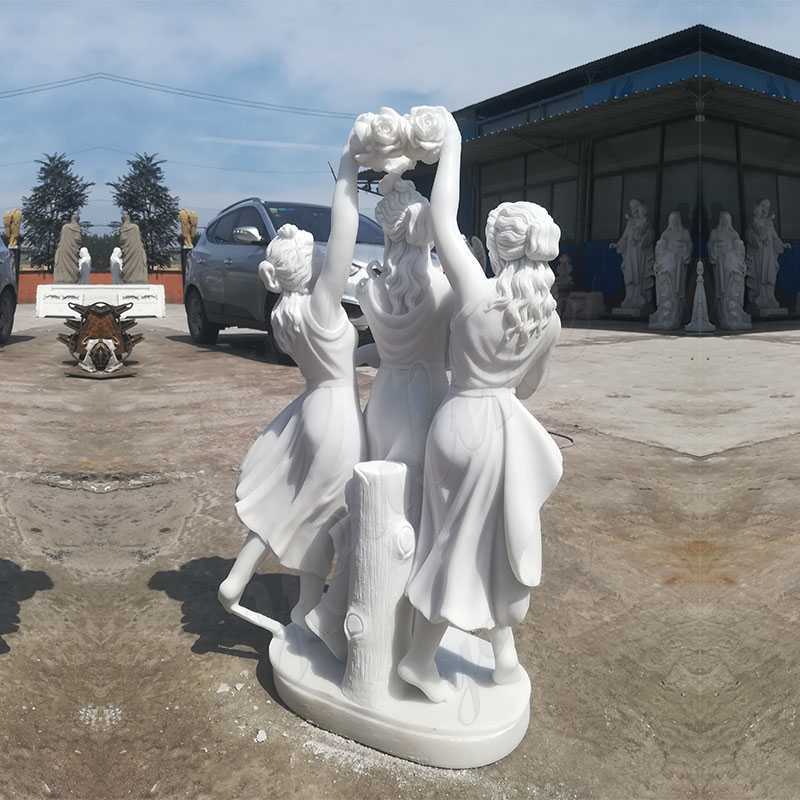 The statue "Three Grace" depicts the daughters of Zeus, from left to right-Eufroinium, Aglaia and Waist, which represented fun, elegance and beauty, respectively. Three Grace presided over banquets and gatherings to please the guests of the gods. As such, they have served as an inspiration to many other historical artists.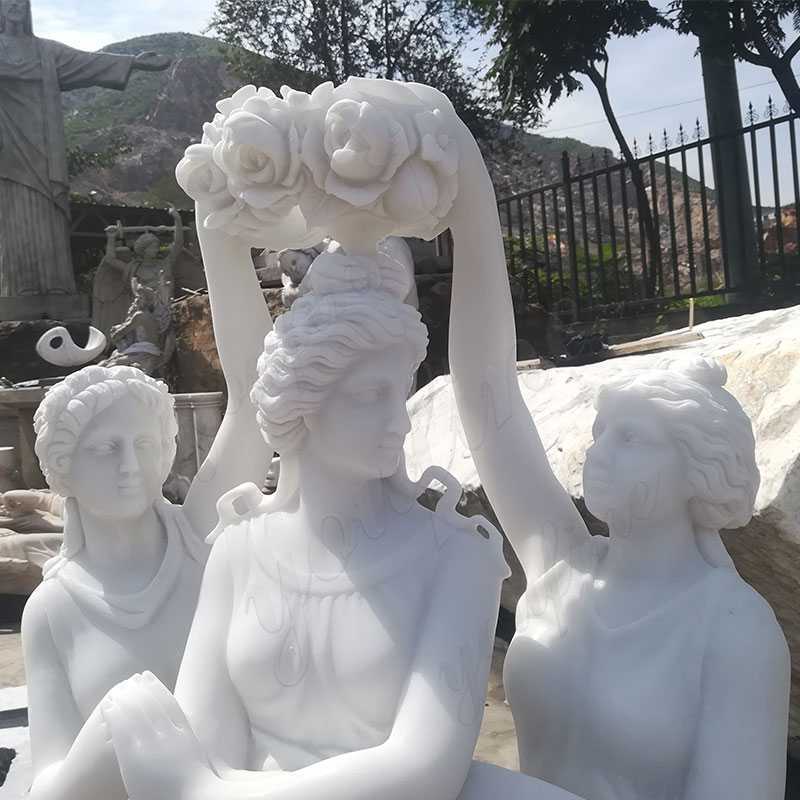 Our female nude statue is made of natural marble and resin as a binder material. This material is easily cast to achieve incredible detail. Their sculptures are hand-trimmed.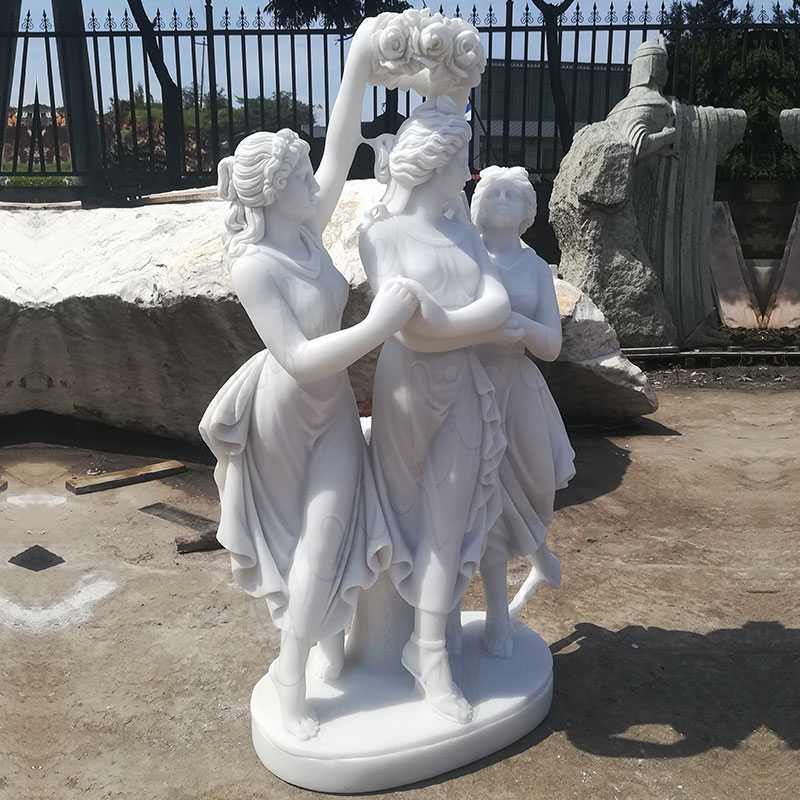 For professional landscape designers, builders, landscape architects and interior designers we can combine shipping with any other of our rugged landscaping product, if required, please contact us to get more information.
Last Article
:
Hand Carved Life Size Famous Centaur Chiron Statue for Sale MOKK-79
Next Article:
White Marble Life Size Ares God of War Statue for Sale MOKK-81