Feedback of Bronze Deer Sculpture from American Customer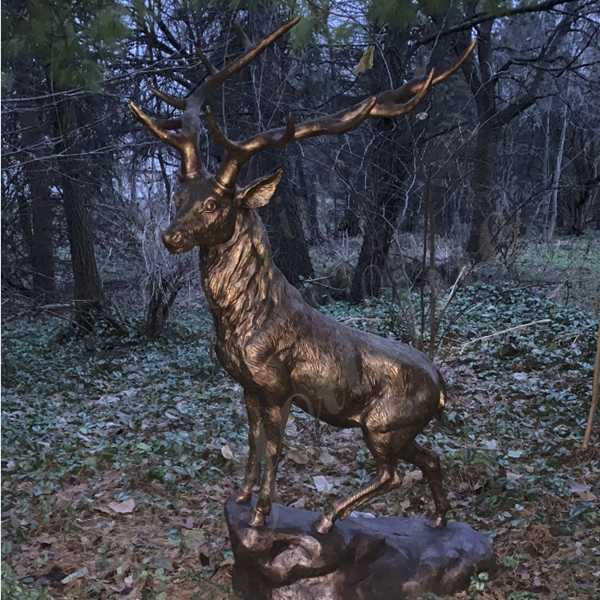 This life size bronze deer sculpture was custom made for one of our American customers. Our client loves deer so much that he wants to place a bronze deer sculpture in his home garden.
Then our customer contact us from our website, and our friendly workers provided our customer with some detailed product pictures, colors and sizes of bronze deer sculptures to choose. In the end, our customer chose this design style.
After confirming the specific information of the bronze deer sculpture,, we make deer sculpture strictly according to customers' size and color requirements. Because crafted by our experienced carving masters, this bronze deer sculpture is finally made a very vivid image.
When our American customer received the sculpture, he was also very satisfied with our sculptures. This feedback picture is sent to us by our customers after installation. You could see that this picture was taken at night. This bronze deer sculpture is very realistic at night, as if a real deer was displayed in front of us.
Last Article
:
Marble Garden Meditating Buddha Statue for Sale MOKK-612
Next Article:
Kinetic Garden Wind Sculptures Large Outdoor Metal Sculptures for Sale CSS-46