Religious marble Jesus suffered with the cross sculpture made for Carlos
Updated 04/19/2018 12:20 PM By George Wang
The marble Jesus with cross was made for Carlos from Costa Rica in the end of 2016.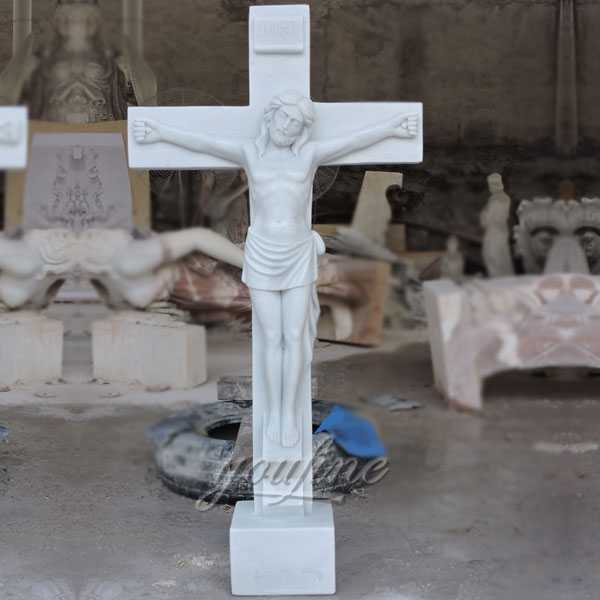 The following is the completed marble Jesus with cross sculpture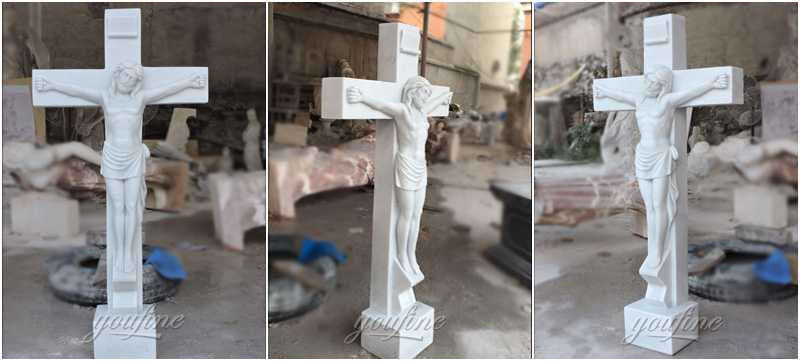 The Jesus sculpture is made of pure white natural marble, standing 105cm height, the width is 45cm, the thickness from front to he behind is totally 8cm. This sculpture is installed in the interior of the church in the local church in Costa Rica.
Last Article
:
Church marble altar sculpture made for Carlos from Costa Rica
Next Article:
Church marble stone Jesus hold children statues for client from Costa Rica