How Much You Know About The World Largest Sculpture Park–Vigeland Sculpture Park
Updated 08/1/2018 5:59 PM By George Wang
The Vigeland Sculpture Park (Vigeland Park) in the Norwegian capital, Oslo, showcases the most important sculptures of a famous Norwegian sculptor Gustav Villins's life: 650 men and women made of bronze or granite, from newborn babies to grown teenagers, young lovers, and children The old days of Twilight … The central idea of all the statues focuses on a theme-the life and death of Man.
Vigeland Park, which revolves around the theme of "Life", designs four parts on the central axis, symbolizing the four stages of life from birth to death:
The first stage: The Bridge of Life. On both sides of the bridge on the sculpture of men, of all ages, different shapes of 58 copper-plastic characters.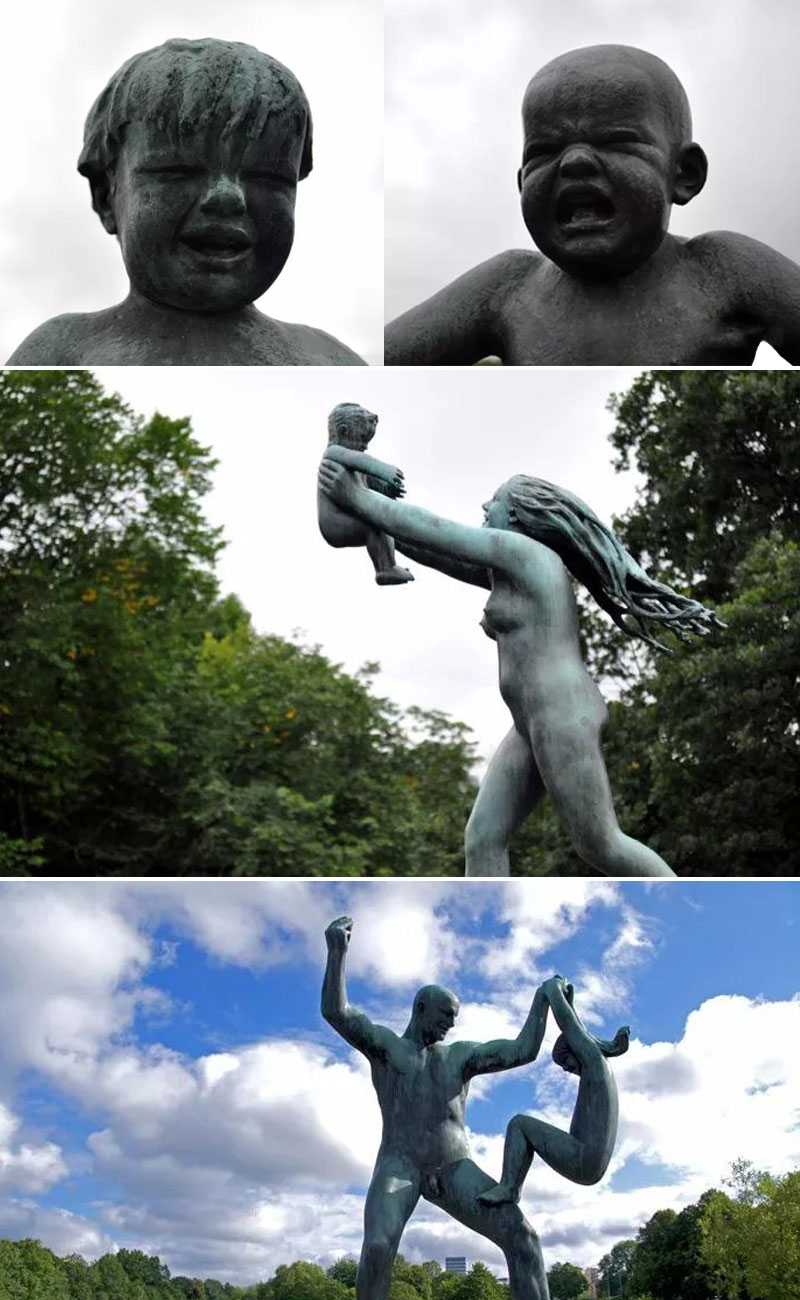 The second stage: the Fountain of Life. Through the bridge of life is a pool of clear fountains, the central pool has four stone giants together to lift a huge stone basin, a basin of water gushing along the basin side of the pool, uninterrupted cycle. A group of exquisite stone carvings stands on the rim of the pool. The symbol of human life will bear the burden of different periods.

The third stage: Pillar of life. Bypassing the fountain of life and stepping on the steps to reach the pillars of life. This is 17.3 meters high, 3.5 meters in diameter, weighing 270 tons of circular stone towers in the center of the elliptical platform, densely overlapping on the pillars of the carved 121 look different, the end-phase spiral upward, unexpectedly competing for the light, struggling to resist the human body under the naked relief, surrounded by 36 groups of granite statue of the human body, Contrasted with heaven in the expression of earthly joys and sorrows. Therefore also called "Life column". It is the most powerful group of sculptures in the park, the commanding heights of the park, completed by three craftsmen over a 14-year period.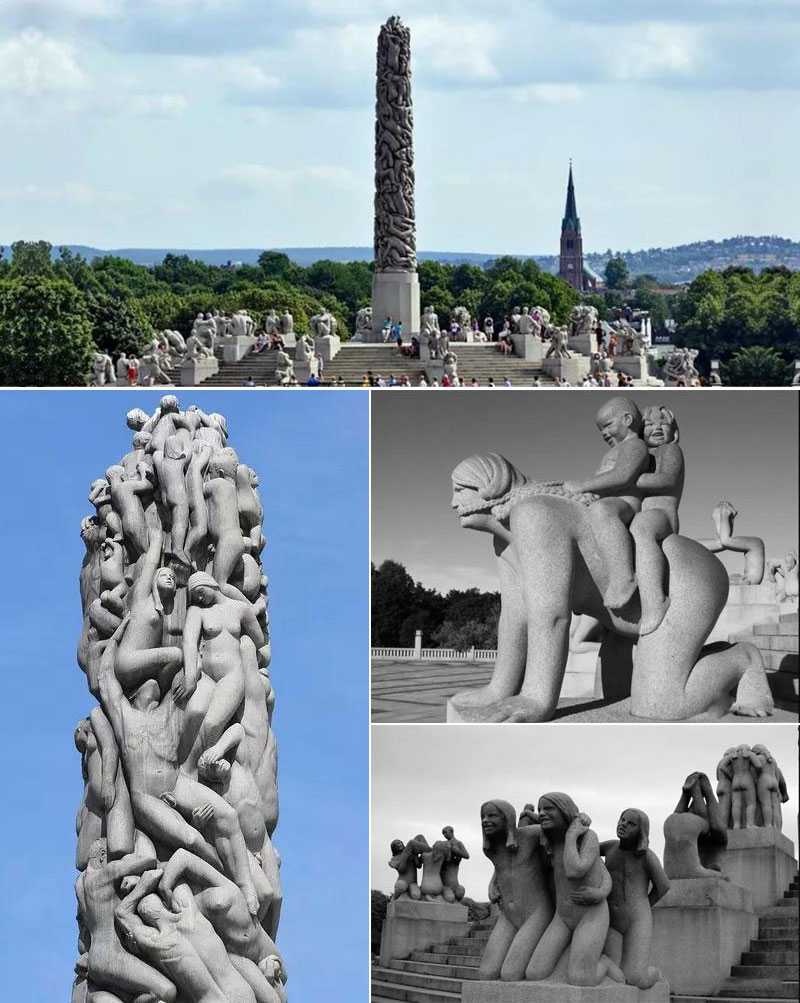 The forth stage: The Wheel of life. This is the final set of sculptures, consisting of two pairs of men and women and three children forming a ring, with an inner diameter of 1.5 meters. Tell people that the combination of column and ring can give birth to life, reproduce, endless, constantly reincarnation …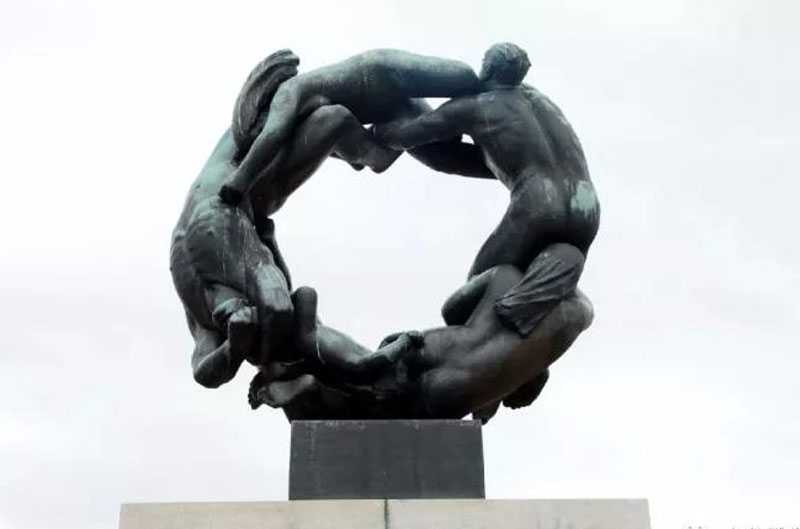 On the west side of the Pillar of Life is a sundial. The sundial is a time-remembering tool. Sundial Measurement day and night, reincarnation, it tells people: people have life and death, but human beings live and multiply, never-ending. This is the Vigeland Sculpture Park finishing chapter.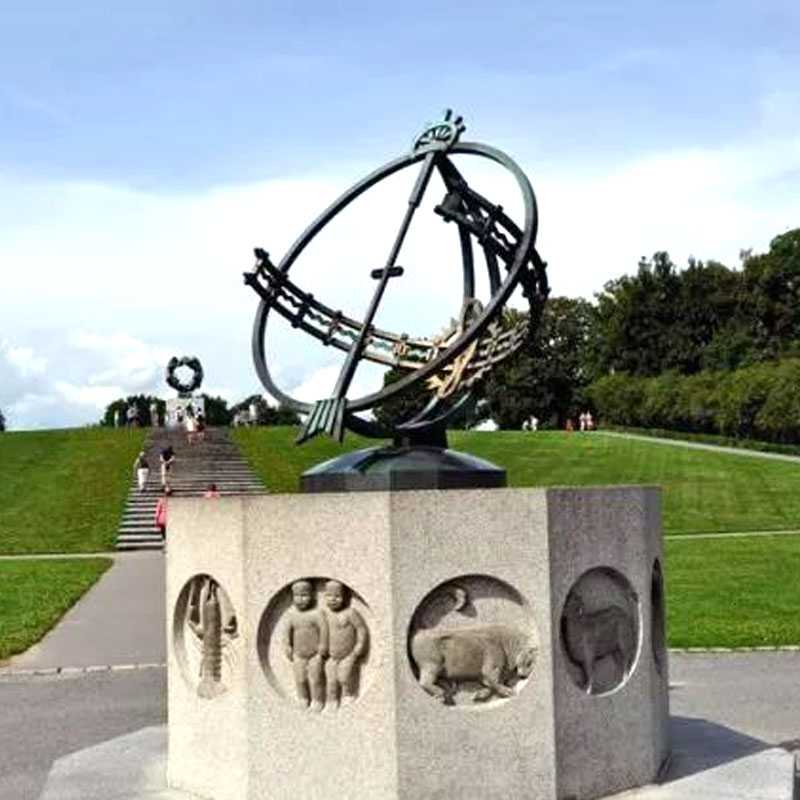 If you want to know more about Vigeland Sculpture park,or having some inquiry about marble sculpture,bronze sculpture or stainless steel sculpture,please contact with us !
Last Article
:
China Factory Directly Supply Outdoor White Figure Life Size Tiered Water White Marble Fountain Design For Our American Friend's Front Yard For Sale--MOKK-85
Next Article: