Outdoor Tiered Water Marble Fountain for Garden Decor Made for Our Client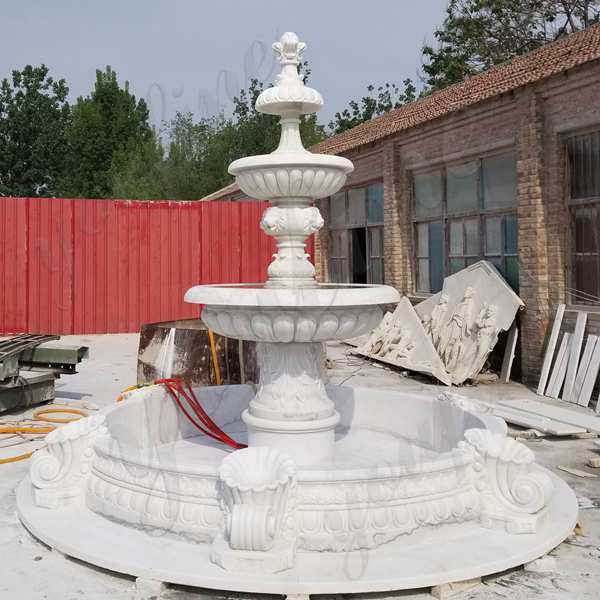 This Outdoor Tiered Water Marble Fountain is made from high quality Hunan white marble raw materials. Our customer learned our brand from our website and was very interested in our marble products. He said that when he browsed our website, he liked our marble products very much and believed in our quality and service.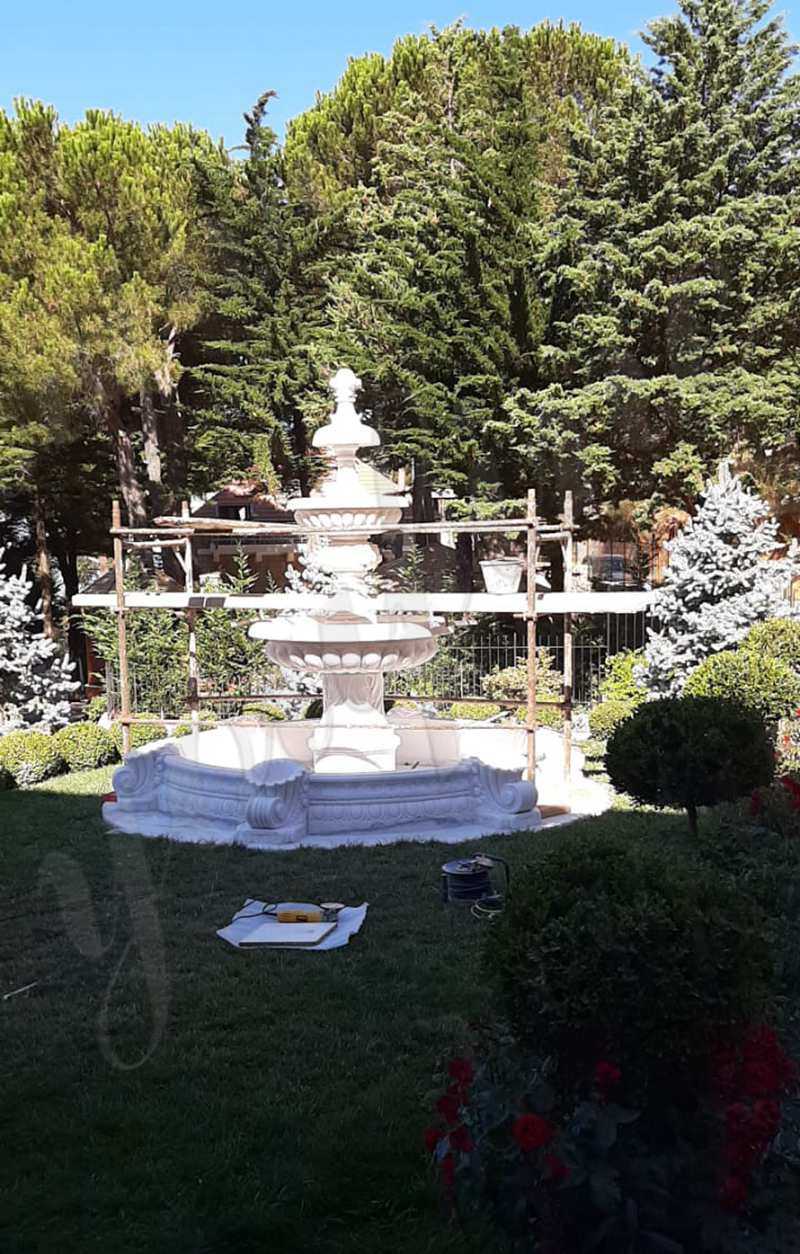 After a brief communication between our sales staff and the customer, we learned from the customer that he wanted a marble fountain to be placed in his home garden and a marble table stools placed on his balcony. Our staff also inquired in detail about the design style of the customer's garden and balcony and the style of the marble fountain and marble table stoolss that the customer wanted.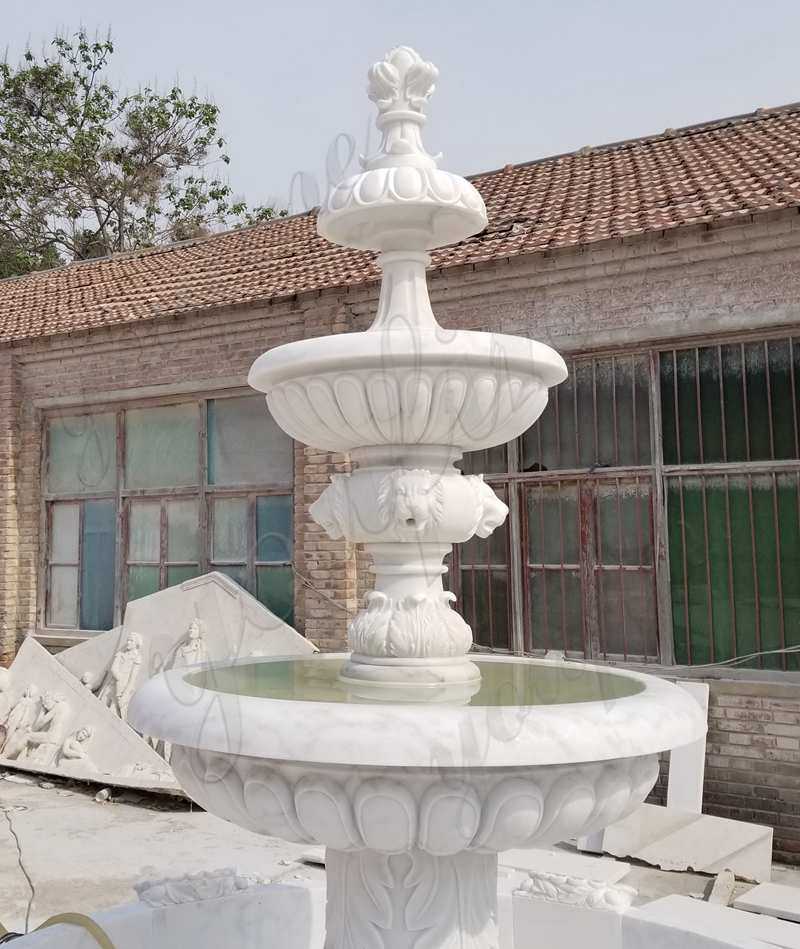 After seeing our products, our customer liked our Outdoor Tiered Water Marble Fountain very much. He said that he likes simple styles and the size doesn't need to be too large. So our sales staff and our customer determined the following size specifications: Diameter: 3.5m, Height: 3.05m, the material would use Hunan white marble raw materials.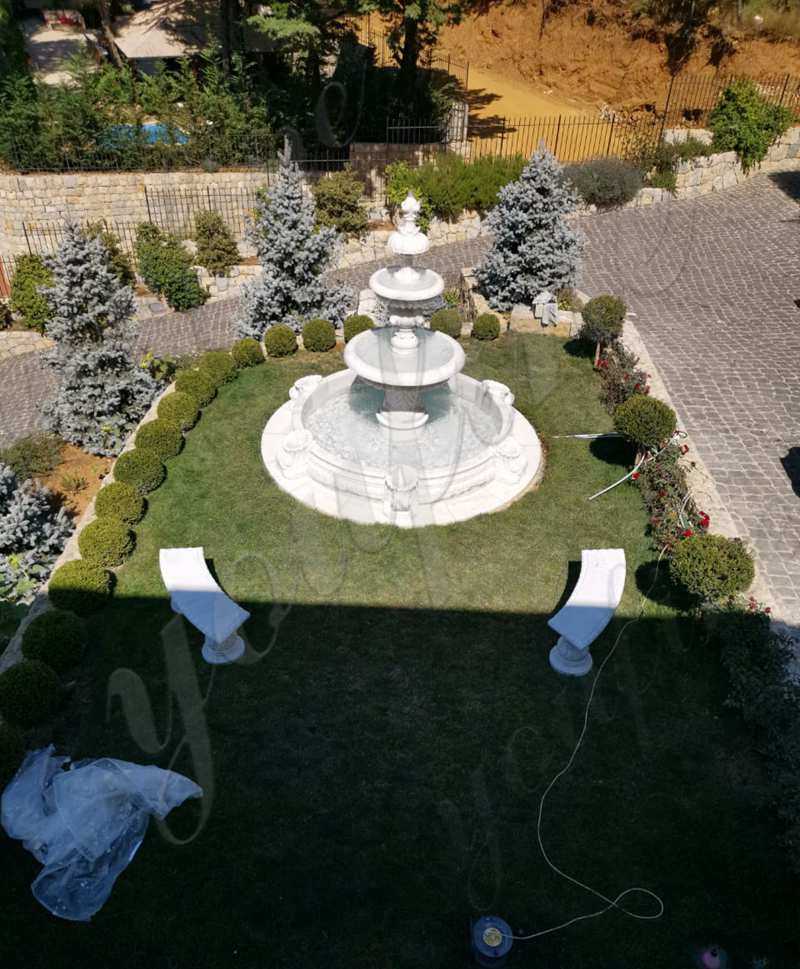 After confirming the design style and material of the Outdoor Tiered Water Marble Fountain, our sales staff began to communicate the style of the marble table and stools with the customer. After the introduction and recommendation of our staff, the customer finally confirmed the selection of white marble material, the table selected a square style, with four benches.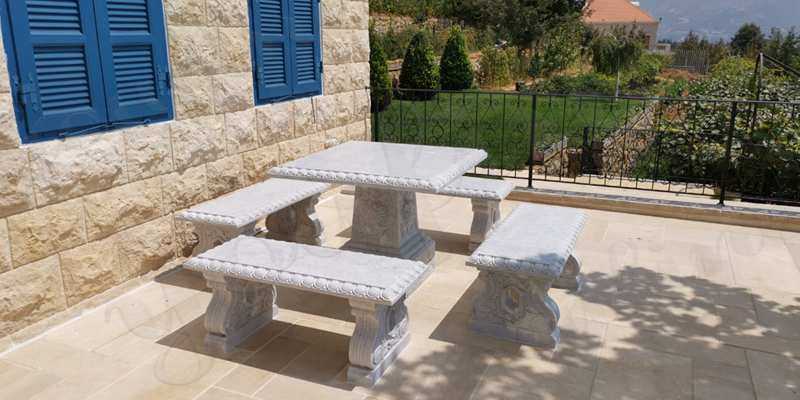 The base of the table and the base of the stools are engraved with exquisite patterns, which are pure hand carved by our experienced marble masters, and the patterns are very clear and beautiful. This marble table and stools would be placed on the customer's balcony and is very beautiful. Here is the feedback picture provided by our customer.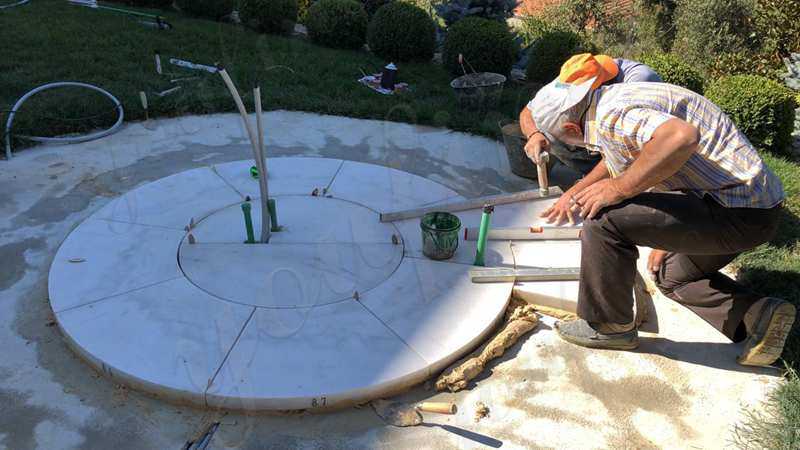 During the production process of the product, we would communicate with our customers in a timely manner and provide photos of the production process to our customer for confirmation. If the customer had any suggestions for the modification of our production, we would promptly modify it according to our customer's requirements. After this Outdoor Tiered Water Marble Fountain is finished, our staffs woule install and test the water firstly, and send the installation process drawing and the final test water video to the customer for confirmation.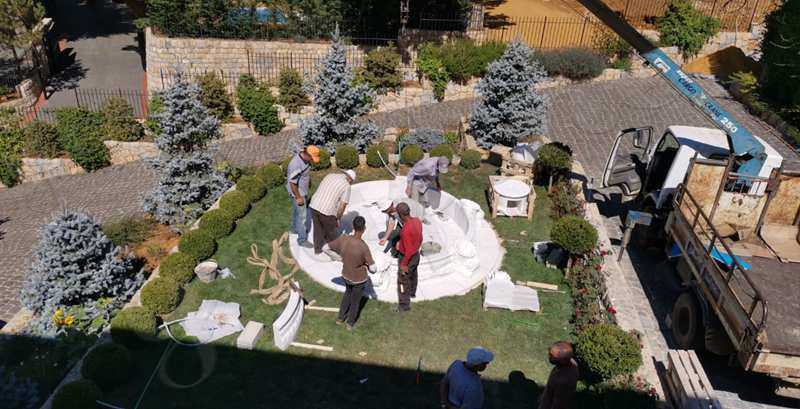 After we have been confirmed by our customer, we would arrange the packaging and delivery in time. Before the customer received the product, we would tell the customer in advance the installation tools needed to install the fountain, and the preparation work that needed to be done, so that the customer could install it in time after receiving the goods. Finally, our customer provided us with a series of pictures of the installation process and the picture after the installation. He also told our staff that he was very satisfied with our products and services.
Last Article
:
Beautiful Bronze Monster Sculpture Custom Made for Our American Customer
Next Article:
Contemporary Stone Fireplace Mantels and Surrounds Wholesale MOKK-412