The Feedback from Our Customer Polished Abstract Stainless Steel Sculpture
Updated 10/31/2019 5:12 PM By lijingwen
The design of our abstract stainless steel sculpture– Growing Sculpture is very popular in the market around the world. This stainless steel sculpture has also been a popular item in our stainless steel products. As time goes, the abstract stainless steel sculpture is perfect for any modern style decorations, whether it is put in an outdoor park, a garden or an indoor living room, it is all a good choice to put our abstract stainless steel sculptures.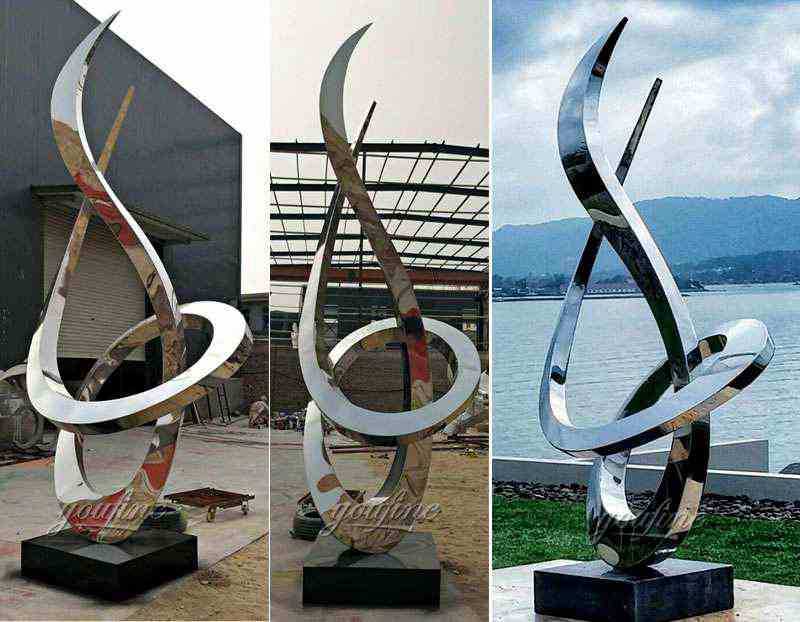 We have many American customers who really like the design of this sculpture. The back of this abstract stainless steel sculpture also has a unique meaning. The sculpture is not only like the shape of a bird, but also like a grass that grows hard. Therefore, our abstract metal sculpture is also called the Growing Sculpture. The meaning is constant growth, upward climbing. In our daily life, no matter what happens, we need to go up and not back down.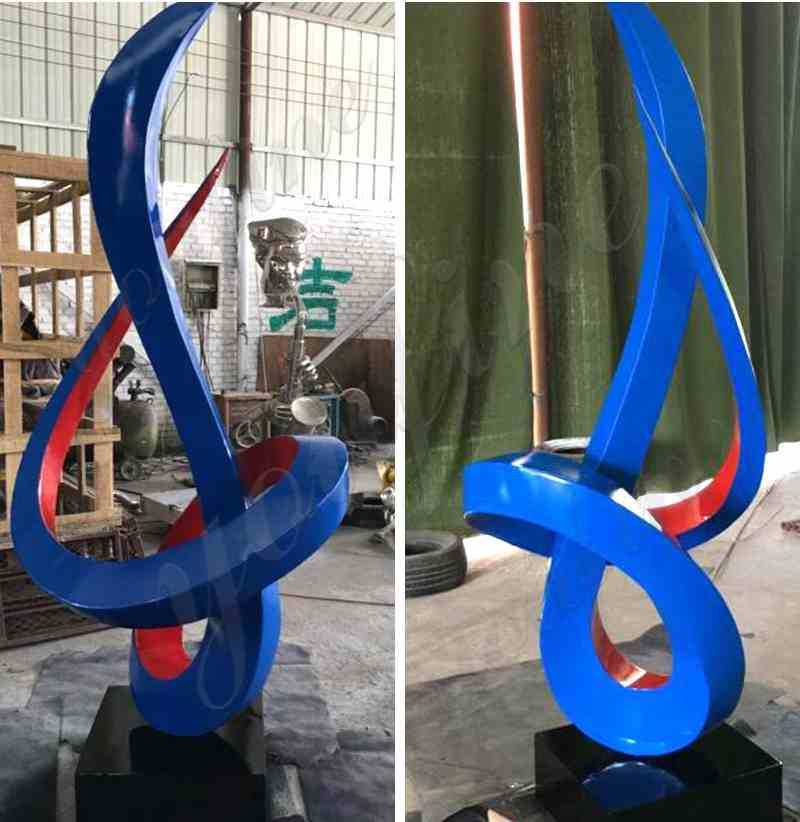 Our stainless steel sculpture has also been well received by our customers. They all like our sculpture very much. One of the clients told us that the work of the sculpture was very beautiful and there was no embarrassment. Some of our customers choose large stainless steel sculptures to be placed outdoors, and customers choose small-sized stainless steel sculptures to be placed indoors.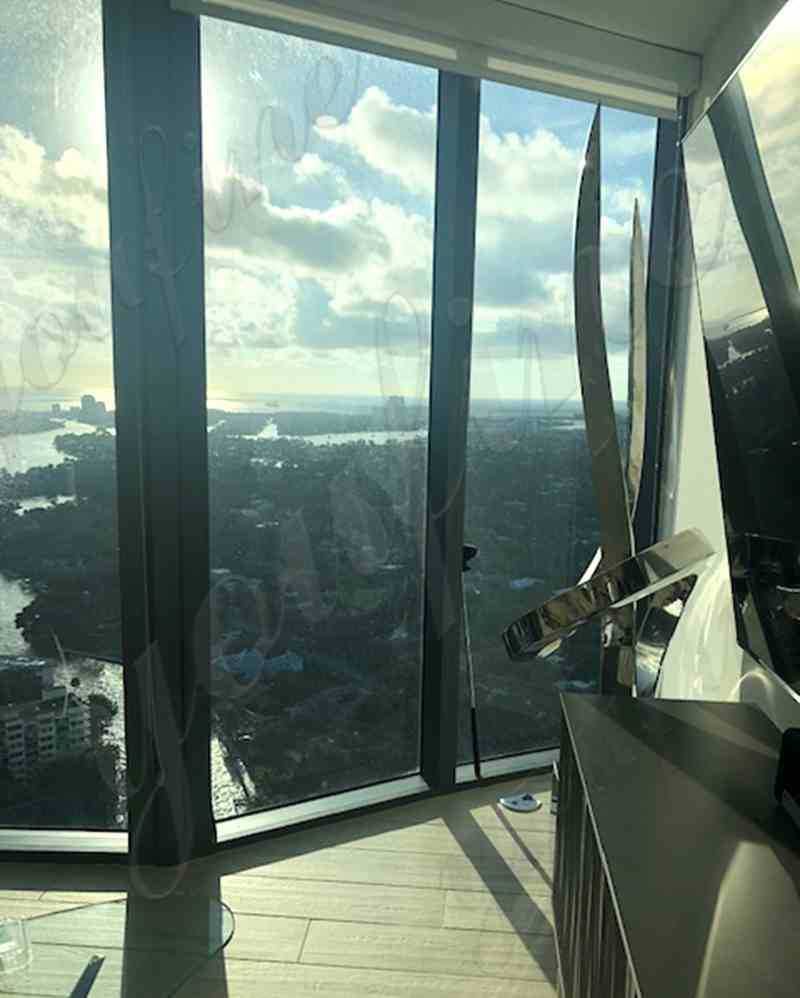 The picture below is a feedback picture sent to us by American our client who placed this abstract stainless steel sculpture in his living room. You could see that our sculptures are perfectly matched to any modern interior design.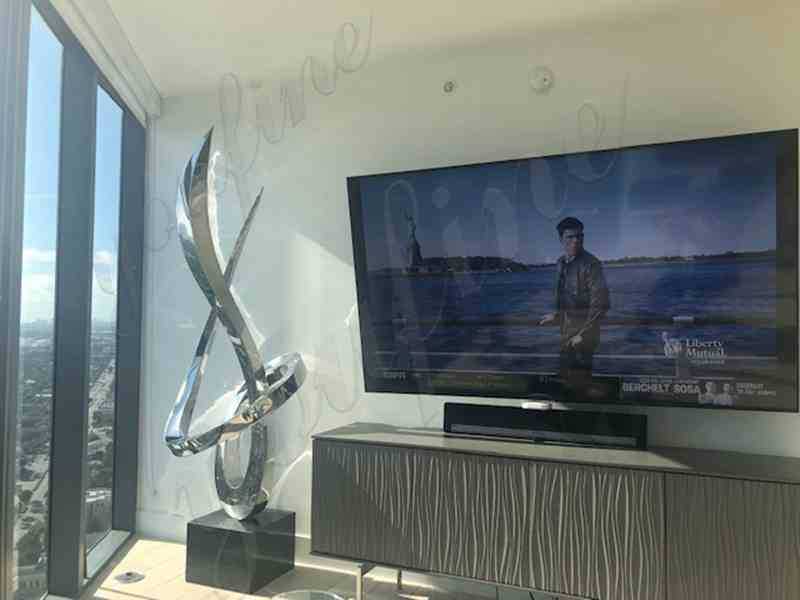 Our sculpture could make any size you want. For example 200 cm, 250 cm, 2 74 cm. And you can also use different colors to color according to your requirements, and finally pass anti-rust treatment. Welcome to consult us for more detailed information about our popular abstract stainless steel sculpture products.
Last Article
:
Beautiful Wrought White Iron Gazebo for Outdoor or Wedding Decor for Sale IOK-258
Next Article:
Life Size Chimera Bronze Spitfire Three Monster Statue for Sale BOKK-769