Top 10 Marble Garden Fountain Designs for USA Clients in 2023
Updated 09/6/2023 6:48 PM By Guo, Judy
In the ever-evolving world of outdoor aesthetics, marble garden fountains have stepped into the spotlight in 2023, and they show no signs of fading into obscurity. What sets these fountains apart is their remarkable blend of timeless elegance and versatile functionality. Let's dive deeper into the trends and advantages that are making marble fountains the go-to choice for creating serene and visually stunning landscapes.
Marble Fountain's Most Popular Trends
Timeless Elegance: Marble, with its centuries-old history of being associated with opulence and artistic expression, has made a resounding comeback. It's a trend that transcends time, maintaining its allure across generations.
Versatility in Design: Marble garden fountains are incredibly versatile in design. They seamlessly adapt to various architectural styles, from classical to contemporary, making them an ideal choice for any outdoor setting.
Visual and Auditory Appeal: Marble fountains appeal to both the eyes and the ears. The gentle flow of water over intricately carved surfaces creates a mesmerizing visual spectacle and soothing background music, adding to the ambiance.
Focal Point: These fountains have a remarkable ability to command attention and become the focal point of any outdoor space. They draw people in, creating a sense of wonder and tranquility.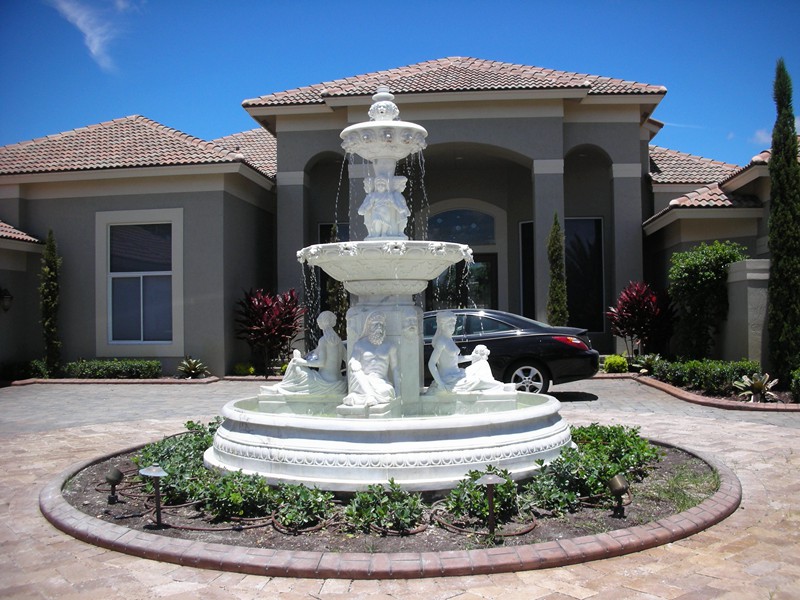 Advantages of Marble Fountains
Durability: One of the most significant advantages of marble fountains is their remarkable durability. Marble is naturally resistant to wear and tear, ensuring that your investment will stand the test of time, even when exposed to the elements.
Aesthetics: Marble's innate beauty lies in its unique veining patterns and natural color variations. Each piece of marble is a work of art in itself, adding an air of sophistication and timeless beauty to your garden or outdoor space.
Customization: With marble, customization knows no bounds. You can tailor your marble fountain to meet your exact specifications, from choosing the type of marble to deciding on the design elements. This ensures that your fountain seamlessly integrates with your landscape and reflects your personal style.
Low Maintenance: Despite their grandeur, marble fountains are surprisingly low maintenance. Routine cleaning and occasional checks are usually all that's required to keep them looking pristine. This means you can enjoy the beauty and serenity of your fountain without being burdened by extensive upkeep.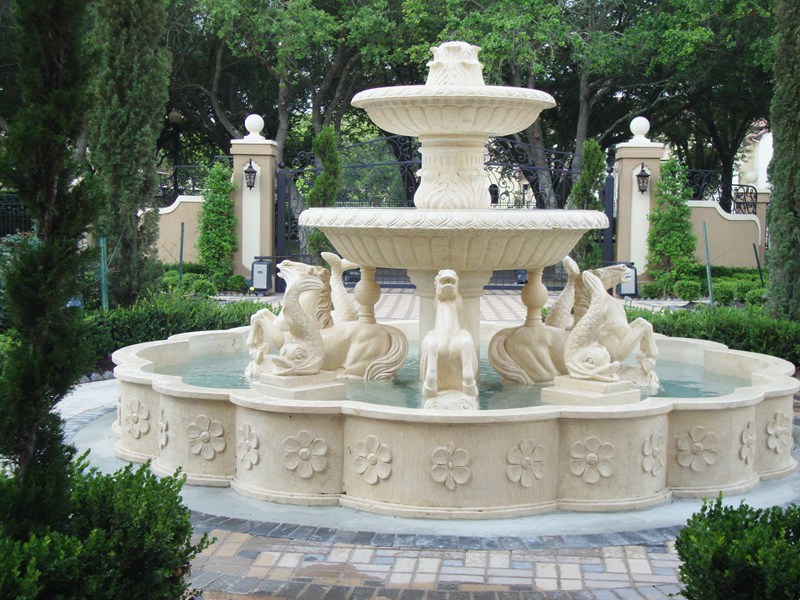 Types of Marble Garden Fountains
Top 1 Simple Tiered Fountains
These timeless classics feature a series of descending tiers, creating a gentle and soothing cascade of water.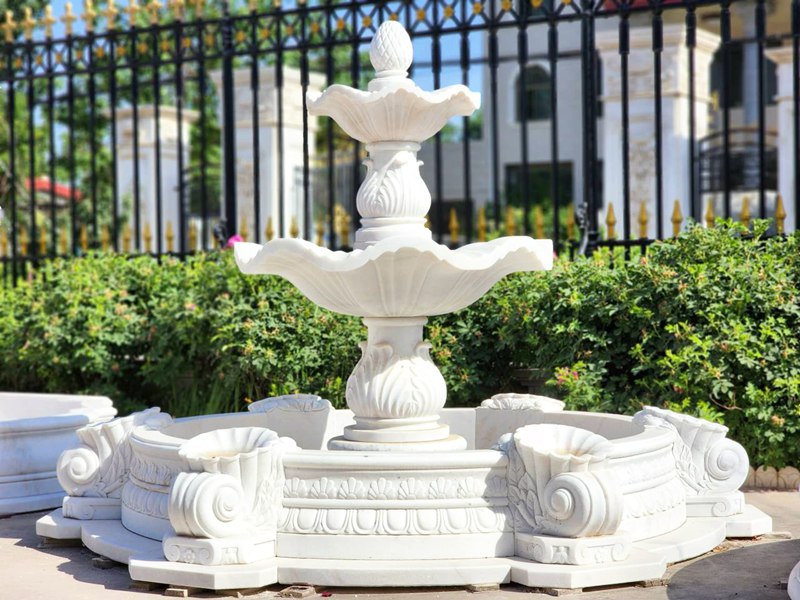 Top 2 Animal Sculpture Tiered Fountains (Horses, Lions)
Add a touch of wildlife with tiered fountains adorned with intricately carved horse or lion sculptures.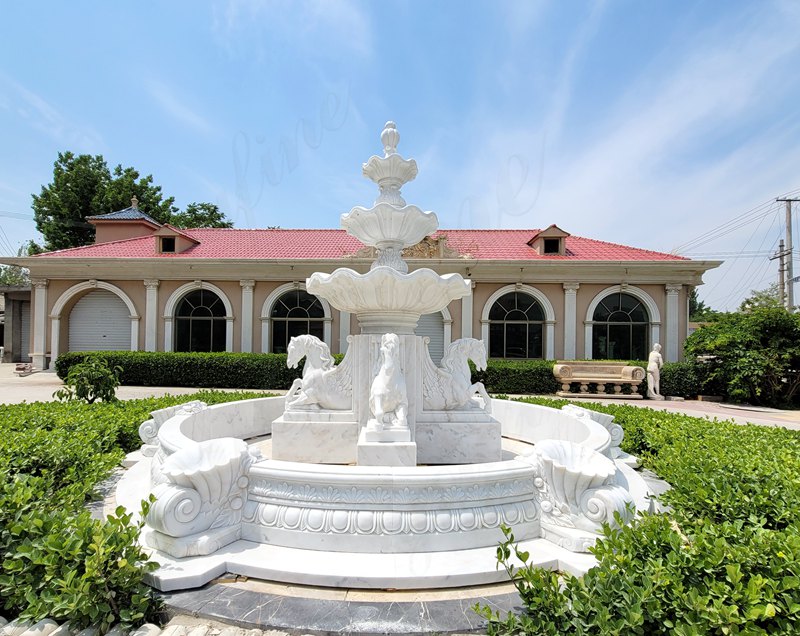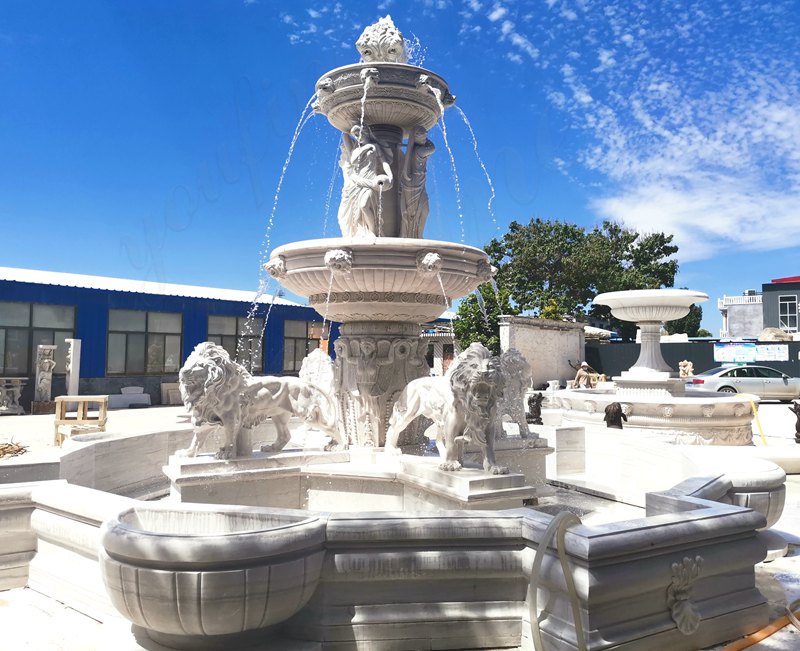 Top 3 Figurative Sculpture Tiered Fountains
Capture the essence of human form with fountains featuring elegant figurative sculptures.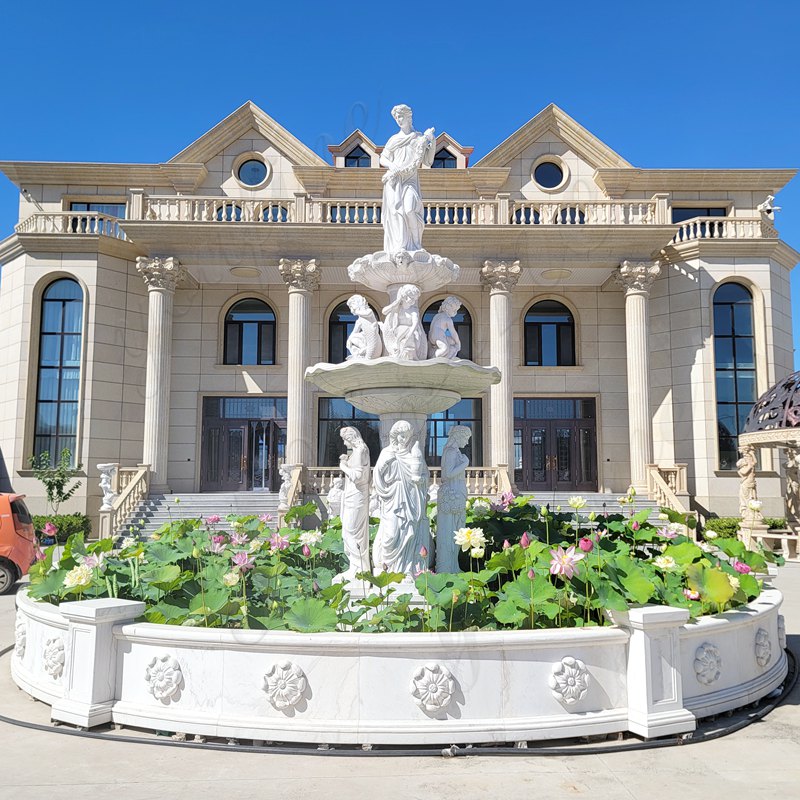 Top 4 Large Animal and Figure Statue Fountains
A magnificent fountain blending graceful human and majestic animal sculptures, creating a harmonious masterpiece.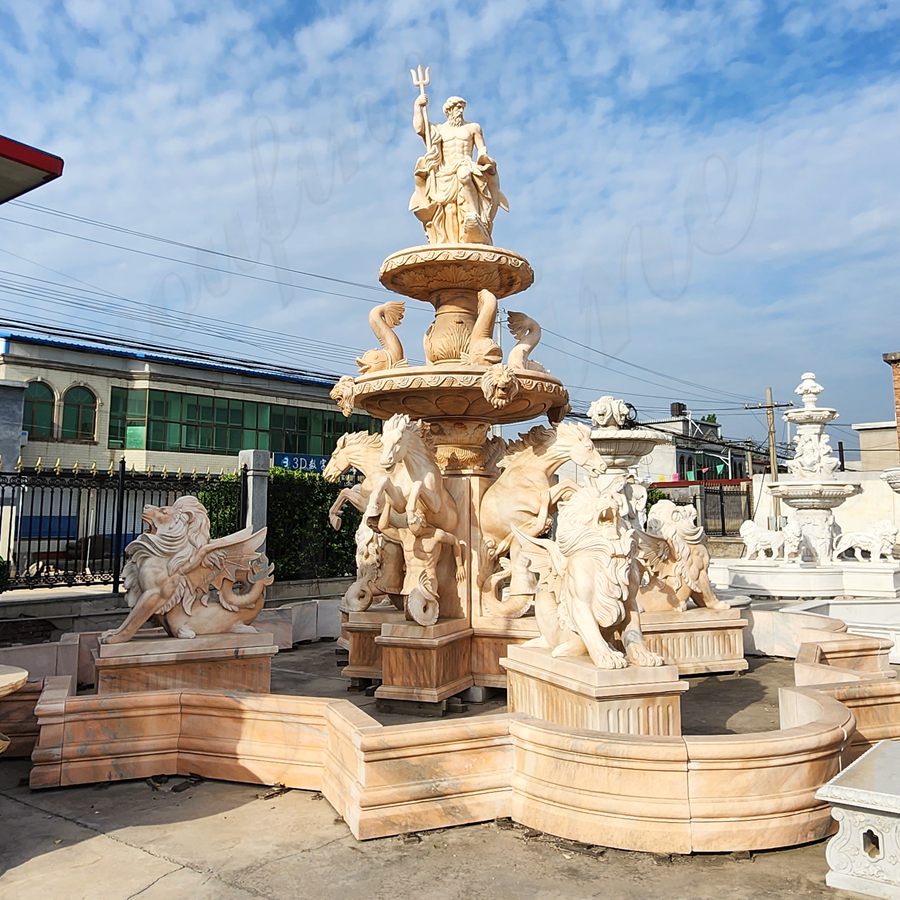 Top 5 Simplified Figure Sculpture Fountains
A modern twist on tradition, these fountains feature minimalist figurative sculptures.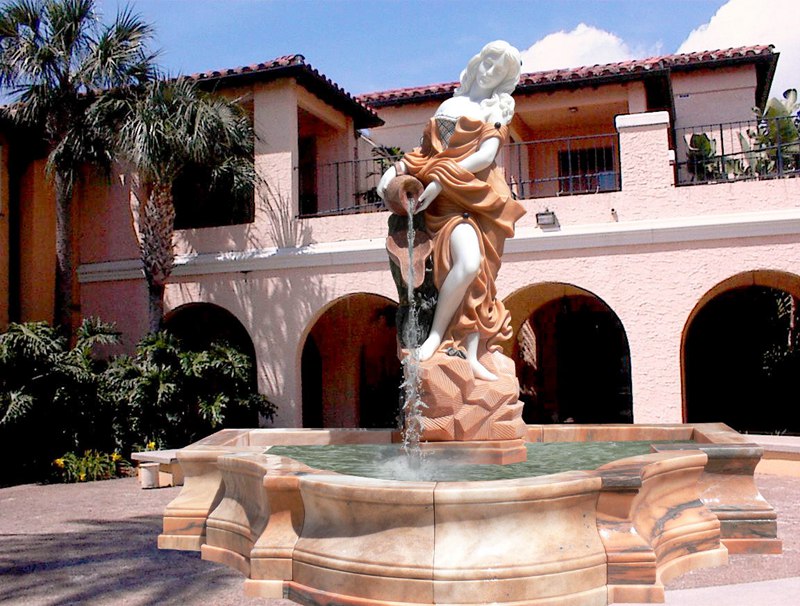 Top 6 Water Rolling  Ball Fountains
Experience the allure of a marble water globe fountain, where water dances and swirls within a crystal-clear sphere.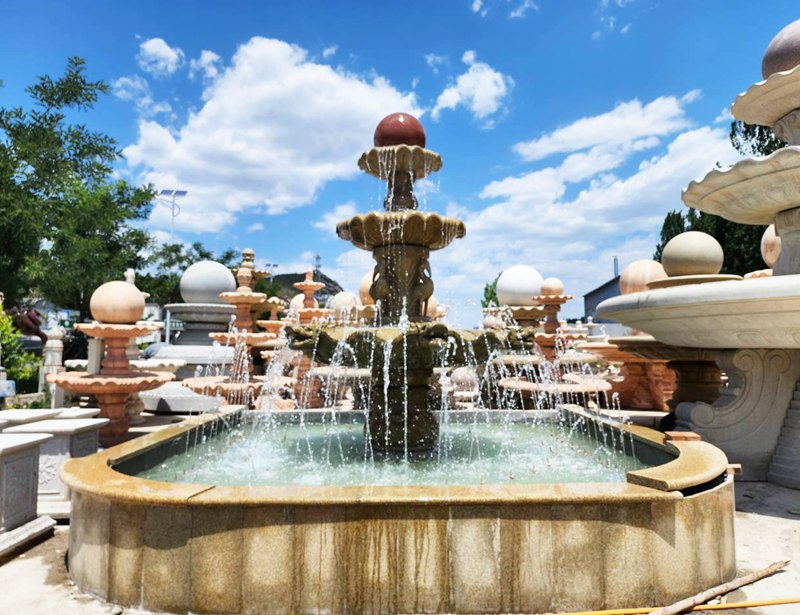 Top 7 Classic Disc Fountain
Simplicity at its finest, these large disc fountains add a sense of grandeur to any setting.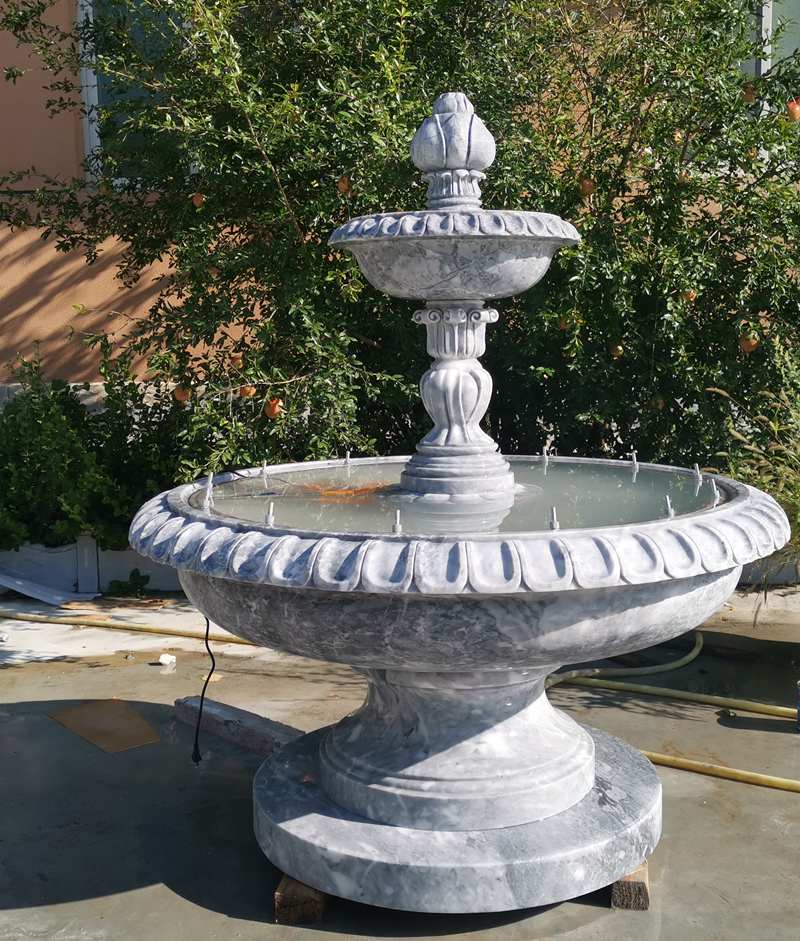 Top 8 Marble Wall Fountains
Modern aesthetics meet functionality with wall-mounted marble fountains, perfect for space-conscious designs.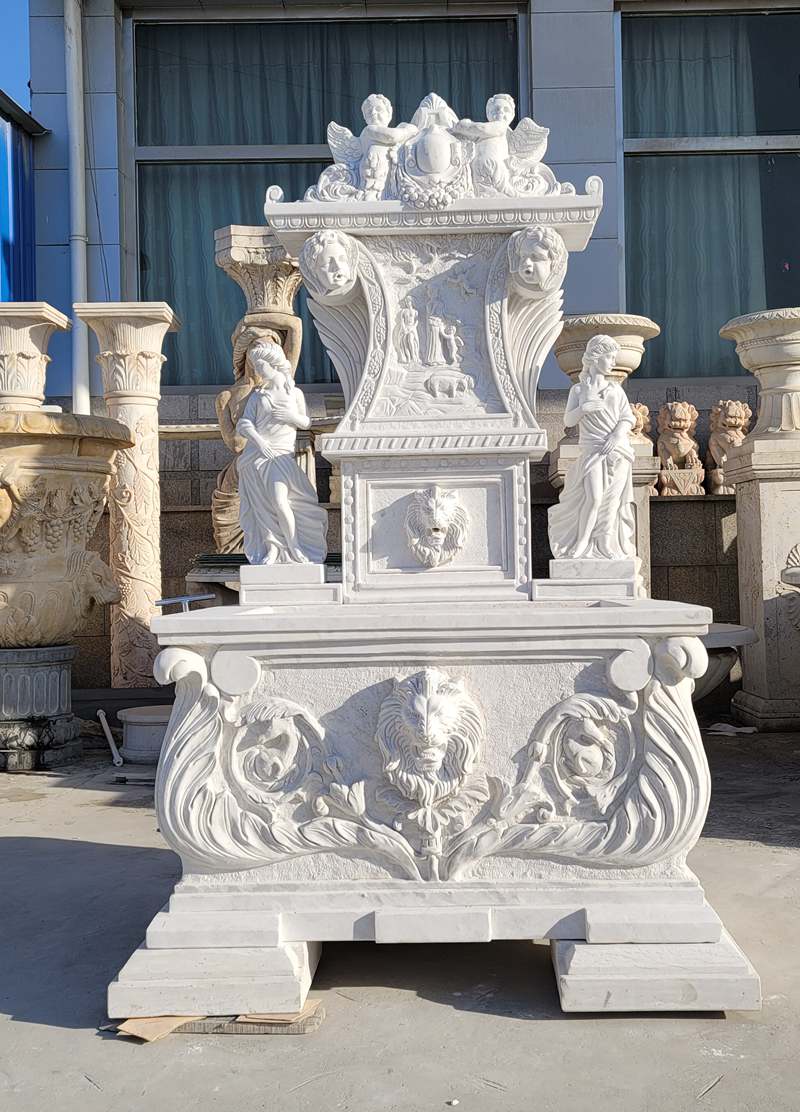 Top 9 Buddha Statue Fountains
Achieve Zen-like tranquility with Buddha statue fountains, radiating serenity in your garden.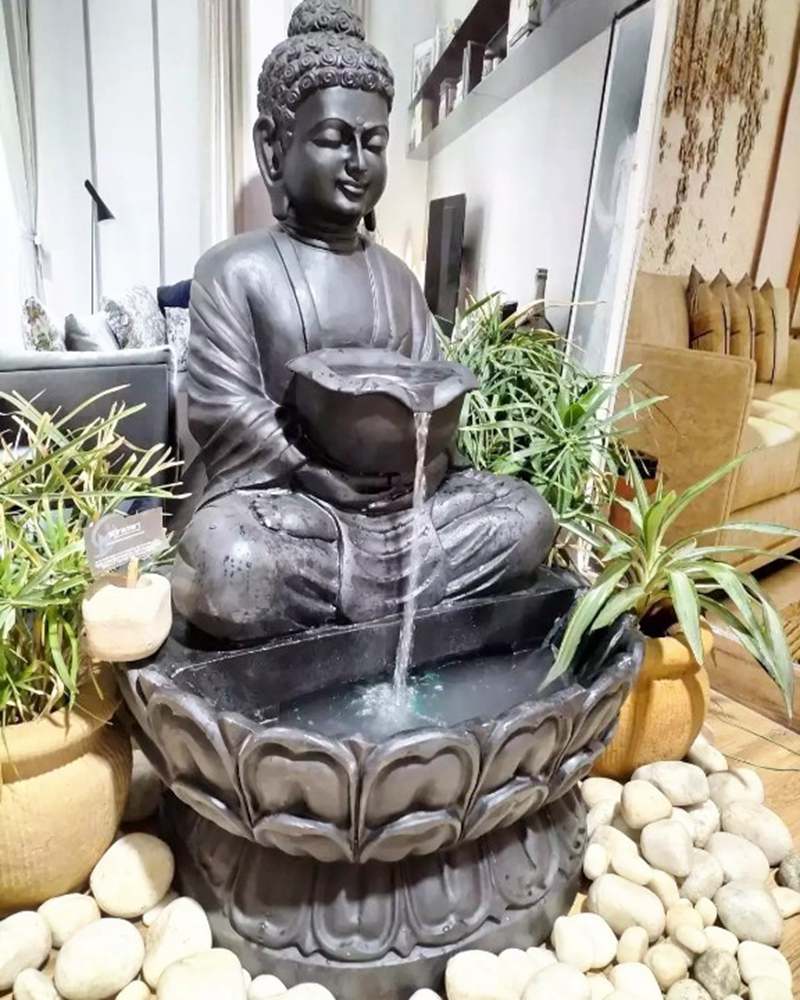 Top 10 Lotus Sculpture Fountains
Symbolizing purity and enlightenment, these fountains feature intricate lotus flower designs.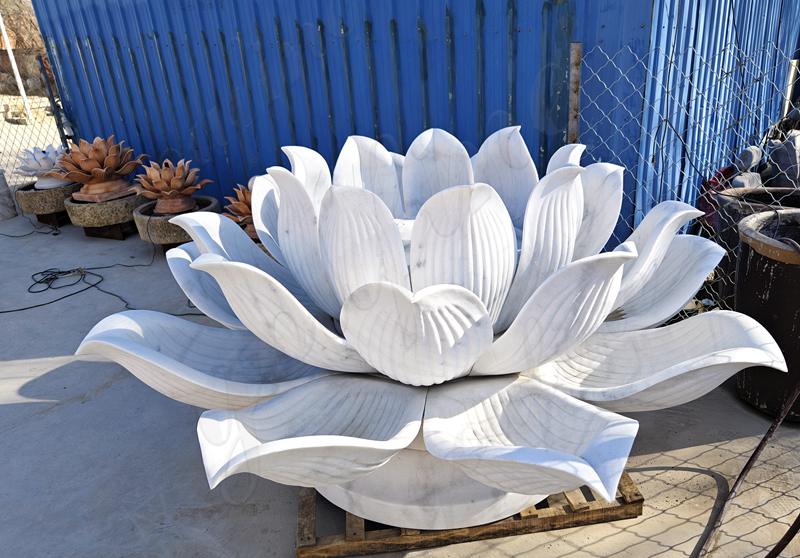 Check Out: More Marble Fountains
 YouFine Distinctive and Expertise Marble Fountains
At YouFine, our expertise in crafting marble garden fountains sets us apart:
Artisanal Mastery: Our skilled artisans bring decades of experience and a passion for perfection to every fountain.
Customization: We turn your vision into reality by offering personalized designs and dimensions.
Diverse Portfolio: Explore our extensive range of designs, from classical elegance to modern aesthetics.
Quality Assurance: We source the finest marble to ensure your fountain stands the test of time.
Seamless Installation: Our team provides comprehensive installation support to bring your vision to life.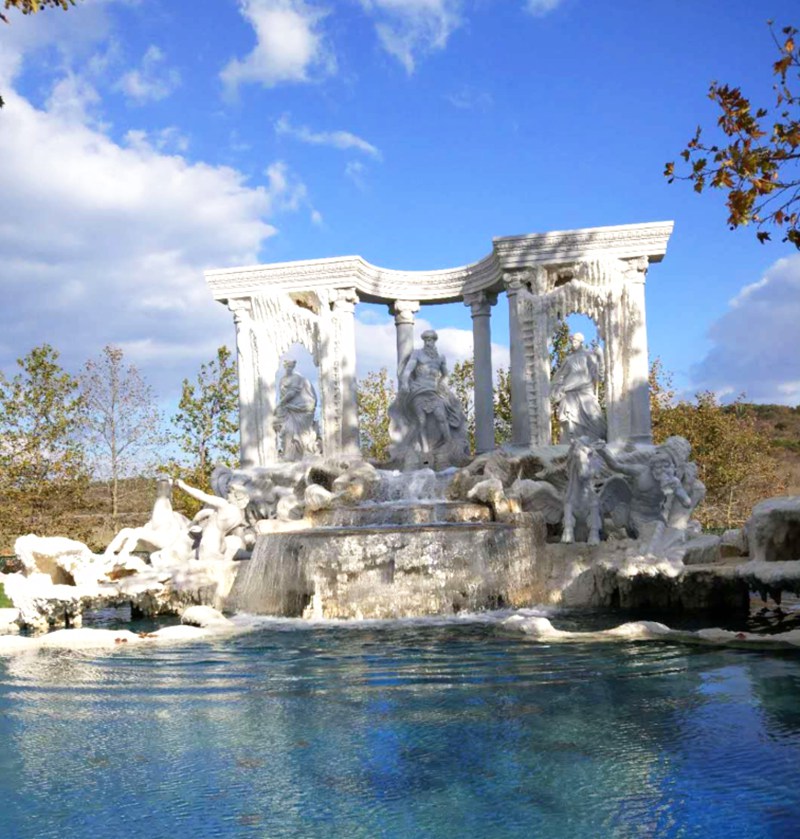 Marble garden fountains have emerged as a dominant trend in 2023 due to their timeless elegance, versatility in design, and the multitude of advantages they offer. They transform ordinary outdoor spaces into captivating landscapes, combining the visual allure of flowing water with the inherent beauty of marble. Whether you're looking for a classic touch or a modern aesthetic, marble fountains are poised to become the centerpiece of your outdoor haven.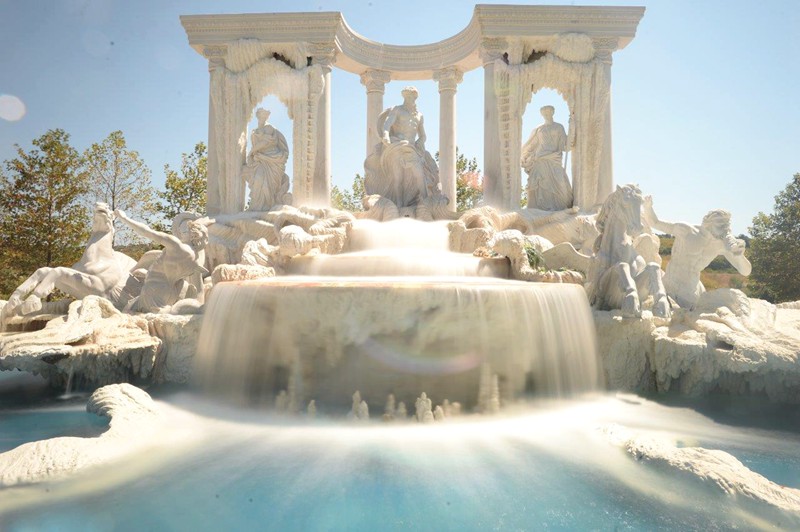 Elevate your outdoor space in 2023 with the sheer elegance of marble garden fountains. Explore our collection today and discover the fountain that will transform your landscape.
Last Article
:
Famous Custom Bronze Louis Armstrong Statue New Orleans Replica
Next Article:
Top 20 Natural Marble Wall Fountain Landscaping Ideas to Beautify Your House