What Does Bronze Elephant Sculpture Represent?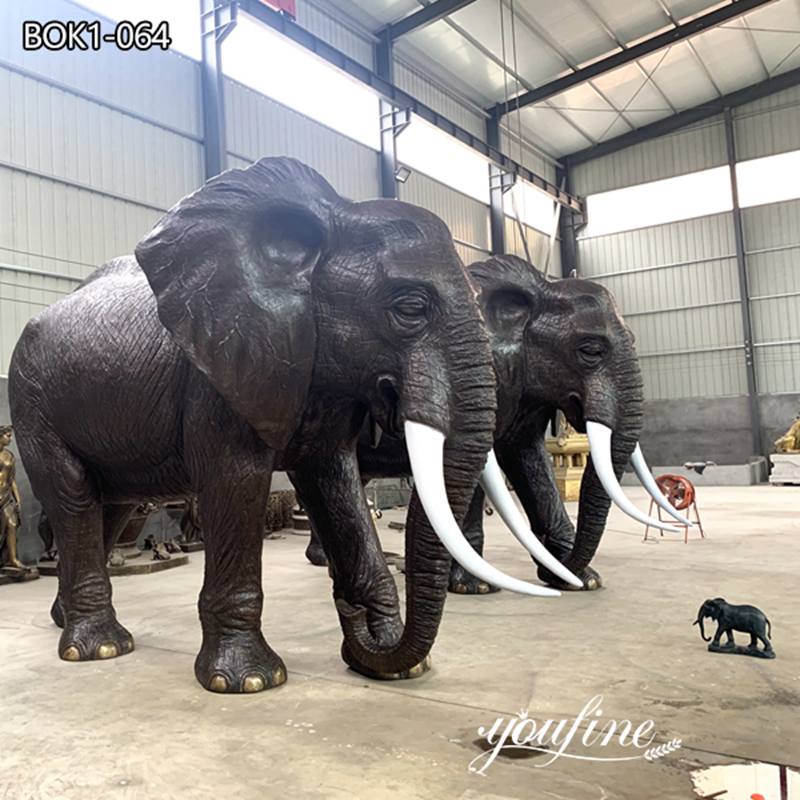 Bronze elephant sculpture is a kind of animal bronze sculpture, it is a kind of plastic art. And elephants represent auspiciousness, so elephant statues are deeply loved by people. Modern people think that elephant sculpture could make a business prosperous, and business owners think that large elephant statues could increase popularity. Therefore, we would see a bronze elephant statue at the entrance of many shops.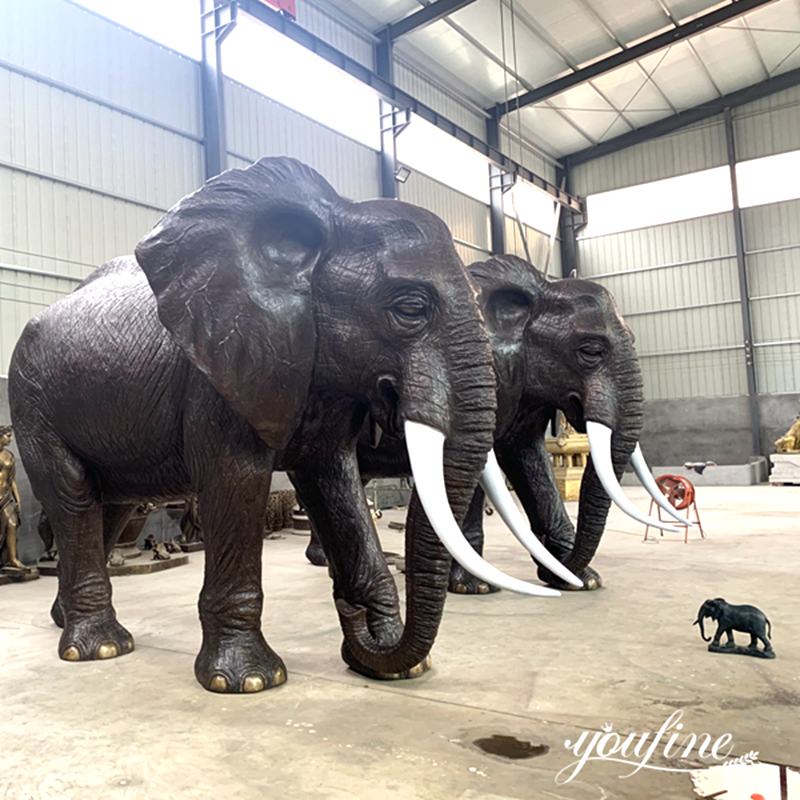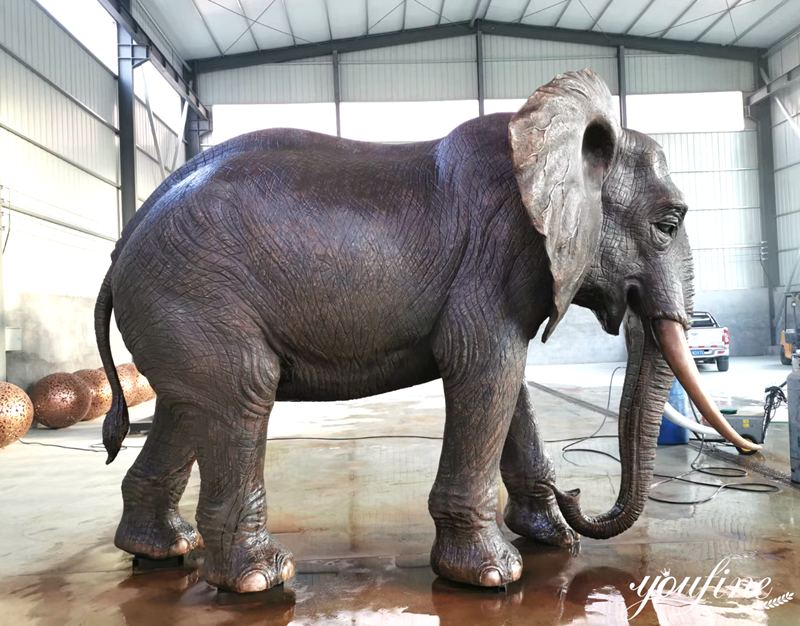 Generally speaking, the shape of an elephant is that the nose is raised high, doing the action of absorbing water. We all know that water is wealth. Therefore, the shape of this bronze elephant sculpture also implies fortune. Moreover, compared to other animal bronze sculptures, outdoor elephant statues themselves are more auspicious. Therefore, the big abstract elephant statues are placed in front of the shopping malls, which could bring good luck to them.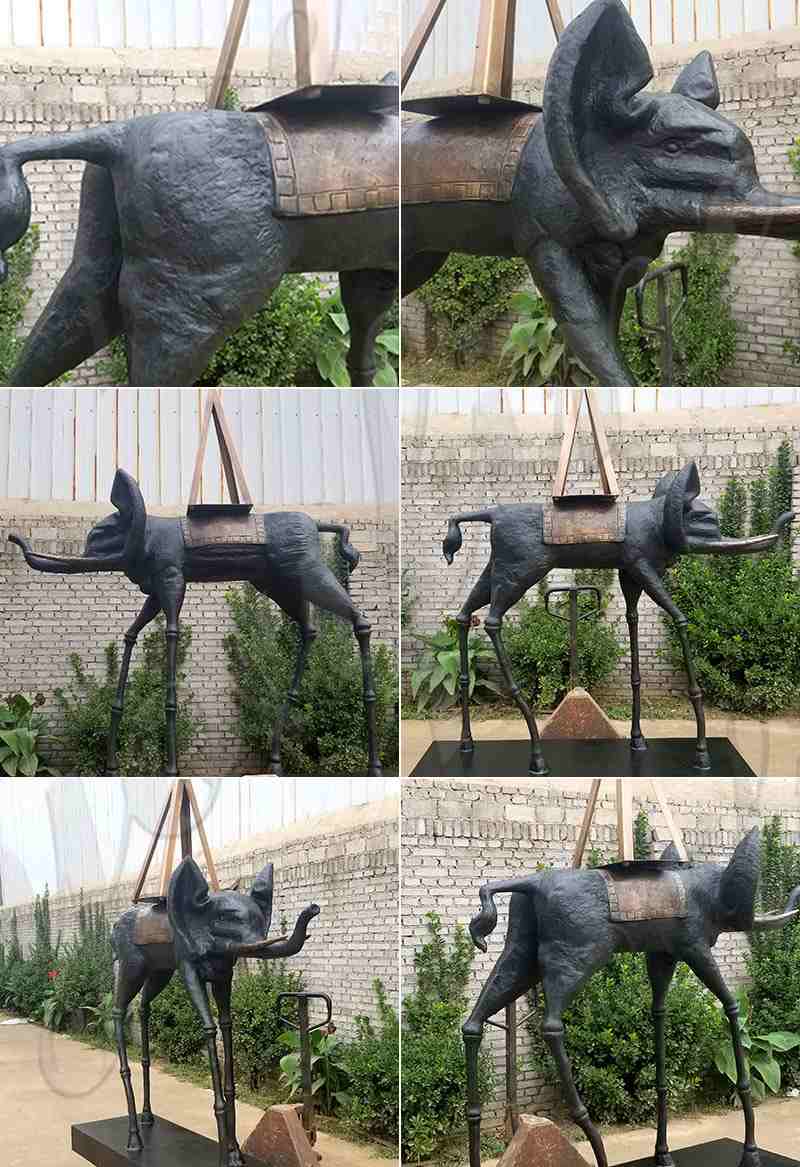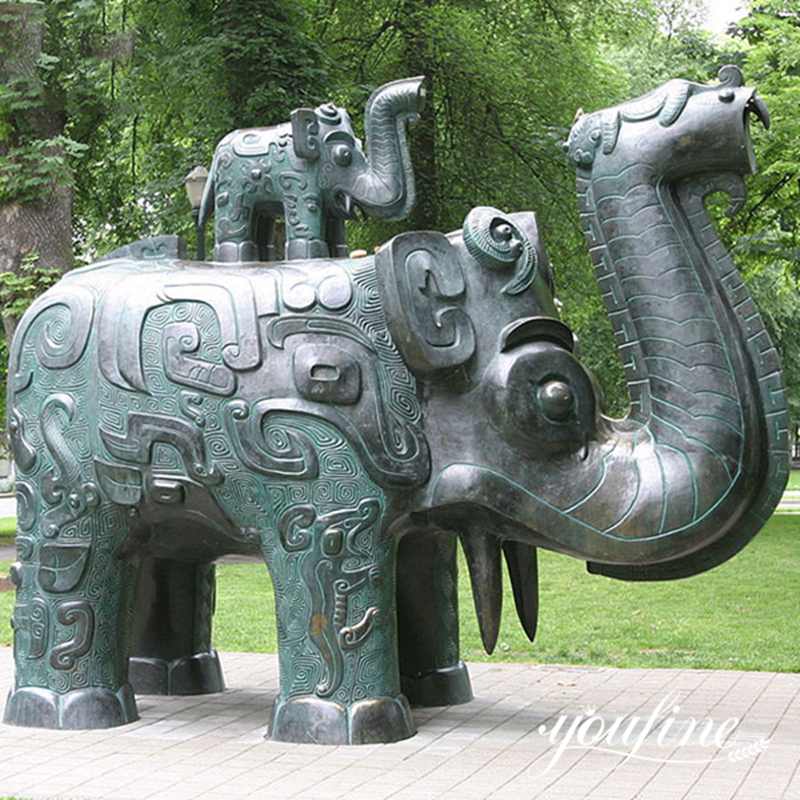 The Difference In The Meaning of Nose Direction:
In fact, bronze elephant sculptures of different shapes have different meanings. Big elephant statues with noses facing the sky have their trunks higher than the body in order to show the advantage of absorbing money. And this kind of large elephant sculpture represents prosperous wealth.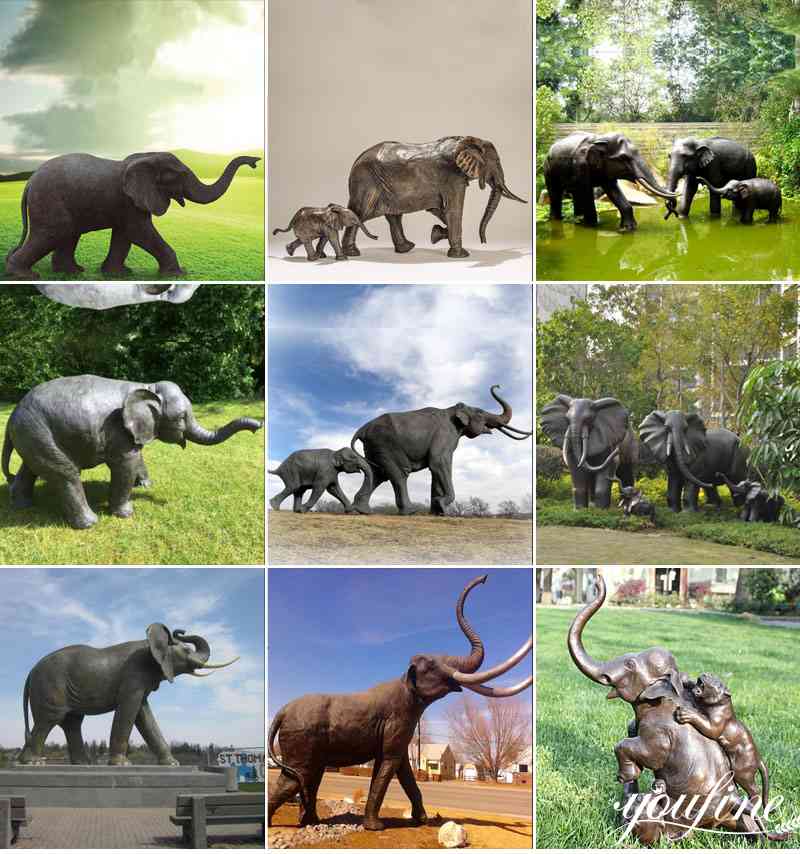 Then the elephant sculpture with the nose forward has the meaning of absorbing the wealth ahead. Therefore, this style is more commonly used in financial institutions, and it is also suitable for residential entrances, which has the effect of feng shui for prospering wealth. Then there is the elephant sculpture with the nose backward, which is said to absorb the other party's wealth. Especially among the peers, placing a giant elephant statue with its nose backward helps to increase its fortune.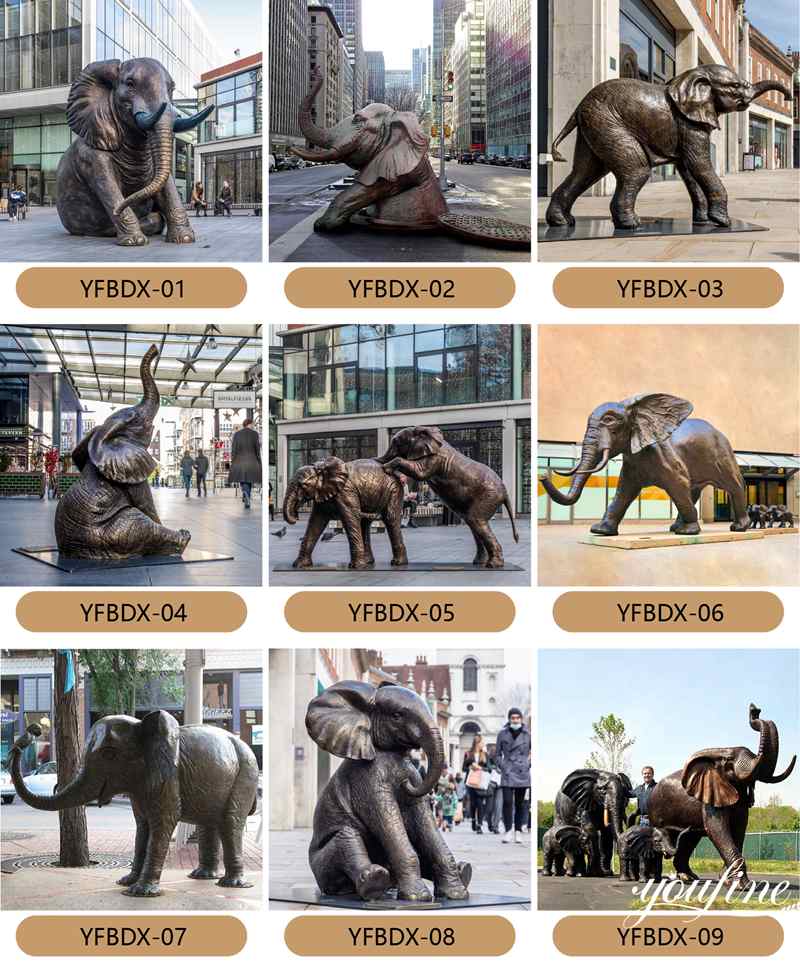 Positions That Could Be Decorated:
The giant elephant statue is a commonly used decoration in villas. The most common thing we see is to put it at the gate. Generally, many people place a pair of elephants as decorations outside mansions, villas, and courtyards. Of course, we still have many customers who choose to place elephant garden statues in parks and zoos. And, one of our clients, placed the sculpture in the elephant breeding base of the circus. Because he grew up with an elephant and expressed his nostalgia, he specifically asked us to cast two large bronze statue elephants.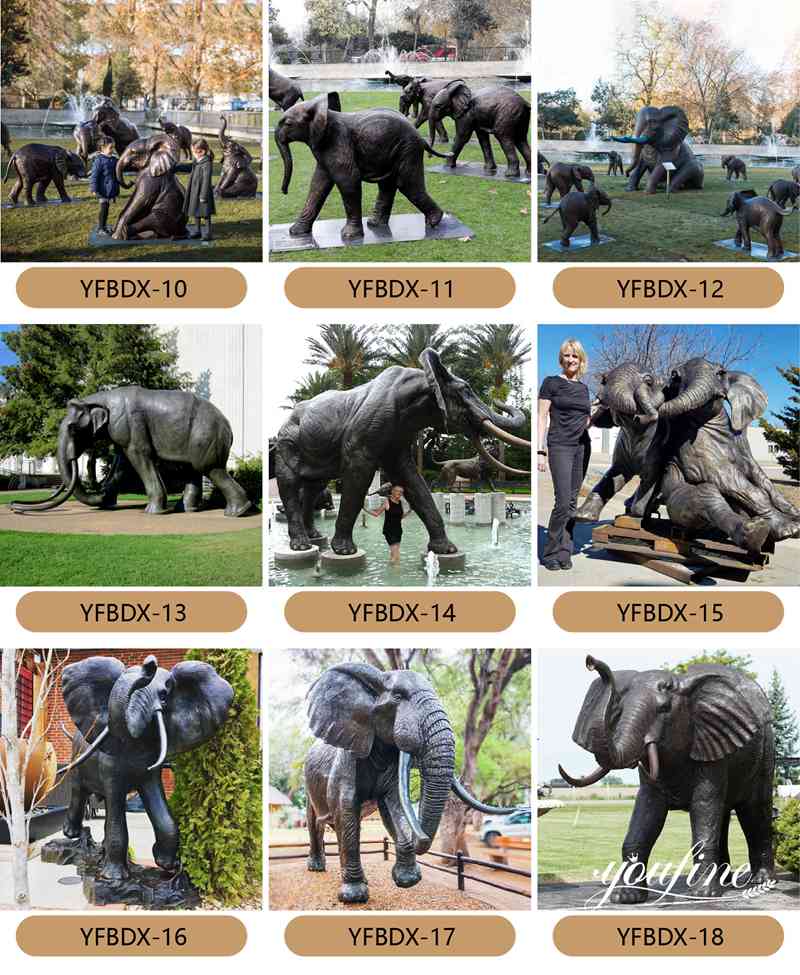 Reasons for Choosing YouFine:
We could clearly see the YouFine bronze elephant statue outdoor is very lifelike. Especially the surface of our elephant skin is full of wrinkles. It could be seen that this elephant has a long life span. In the facial expressions of YouFine elephants, we choose precision casting.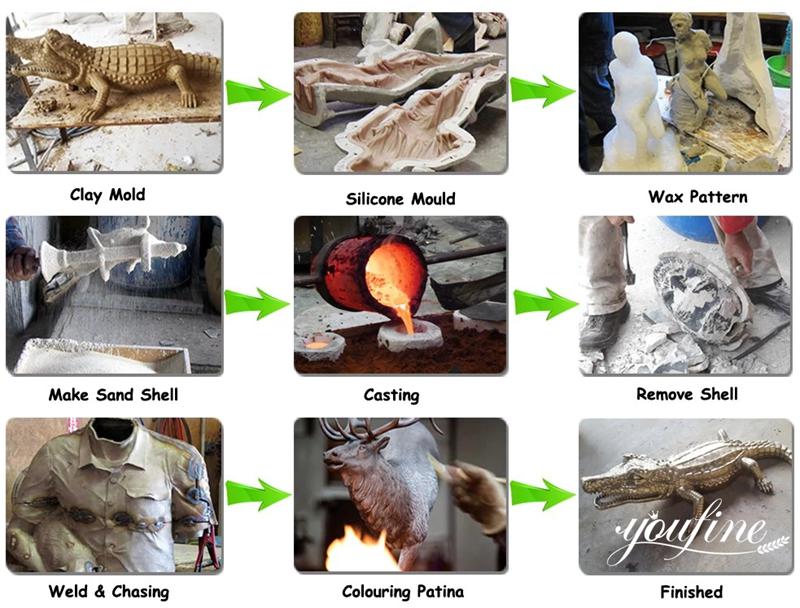 The so-called precision production is to wrap the finished wax shell layer by layer with fine quartz sand. Then use high temperature to burn off the paraffin in the shell. It should be noted that in this step, YouFine uses an improved silica sol technology. This technique could prevent white spots on the surface of bronze elephants statues for a long time. Therefore, the beauty and service life of the sculpture could be increased.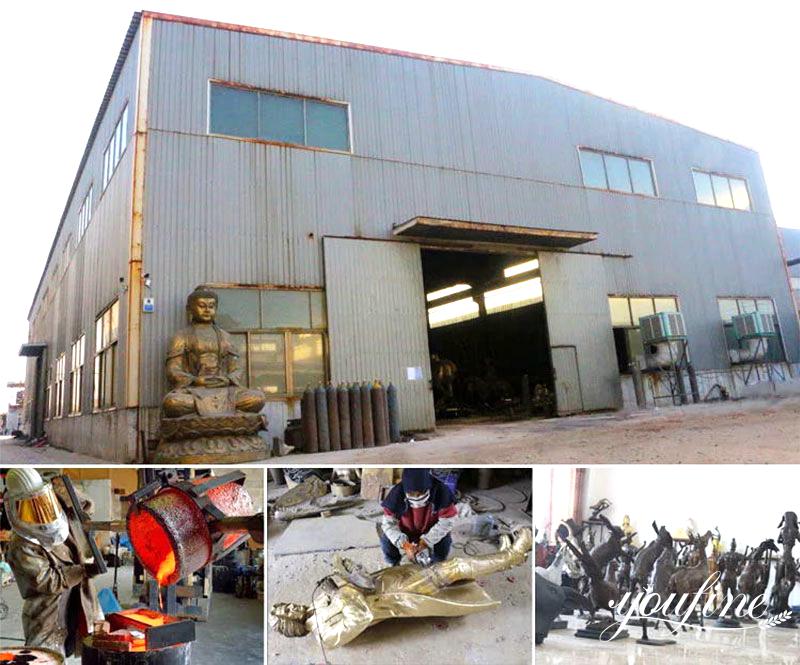 If you are interested in this sculpture, please contact us immediately. YouFine would give you an affordable price and the most satisfactory service.
Last Article
:
Large Free Standing Metal Tree Sculpture Outdoor Art CSS-334
Next Article:
Marble Large White Outdoor Plant Pots Hand Carved Art Manufacturer MOKK-935