White Marble Chinese Foo Dog Statue Feedback from Our American Customer
Updated 03/13/2020 6:10 PM By lijingwen
I am very glad that our staff received feedback from our customers today. These pictures are the feedback from a American customer. He placed the purchased white marble Chinese foo dog statues at the entrance of his home. From the picture sent by our customer, we could see that this pair of marble foo dog statues is very beautiful in front of his new home.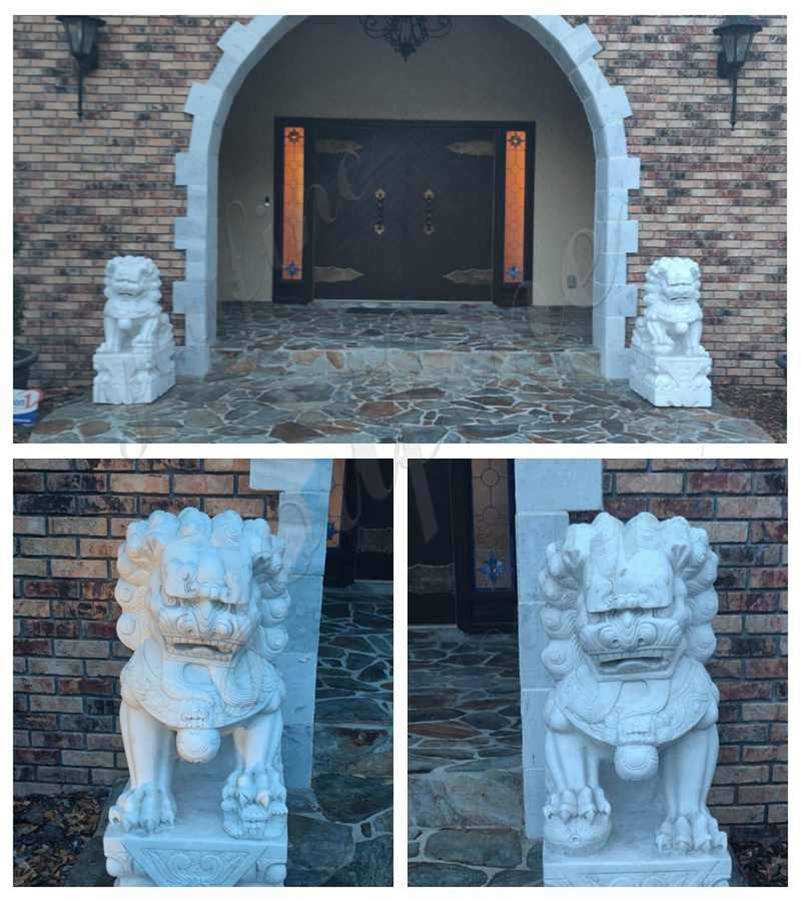 When our American customer browsed our website, they were very interested in our marble Chinese lion statues. He told our staff that he wanted to put a pair of Chinese foo dog statues in front of his new home. According to our customer requirements. We recommend a series of designs for him, including different sizes.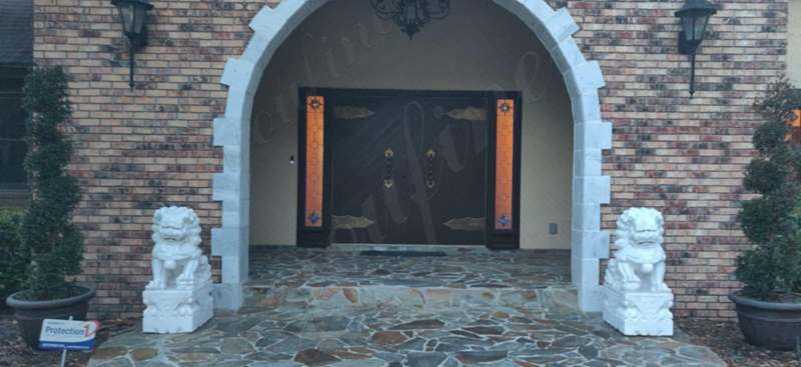 Because our marble Chinese foo dog statues have always been produced in our factory, there are many lion sculptures that have finished in our factory. We would send detailed product pictures, detailed materials and sizes to customers for selection.
Since our factory has stock of marble Chinese lion statues, our factory also completed the delivery smoothly. When our customer received the products, they were very satisfied with our sculpture. And they immediately placed this pair of beautiful marble lions in front of his home.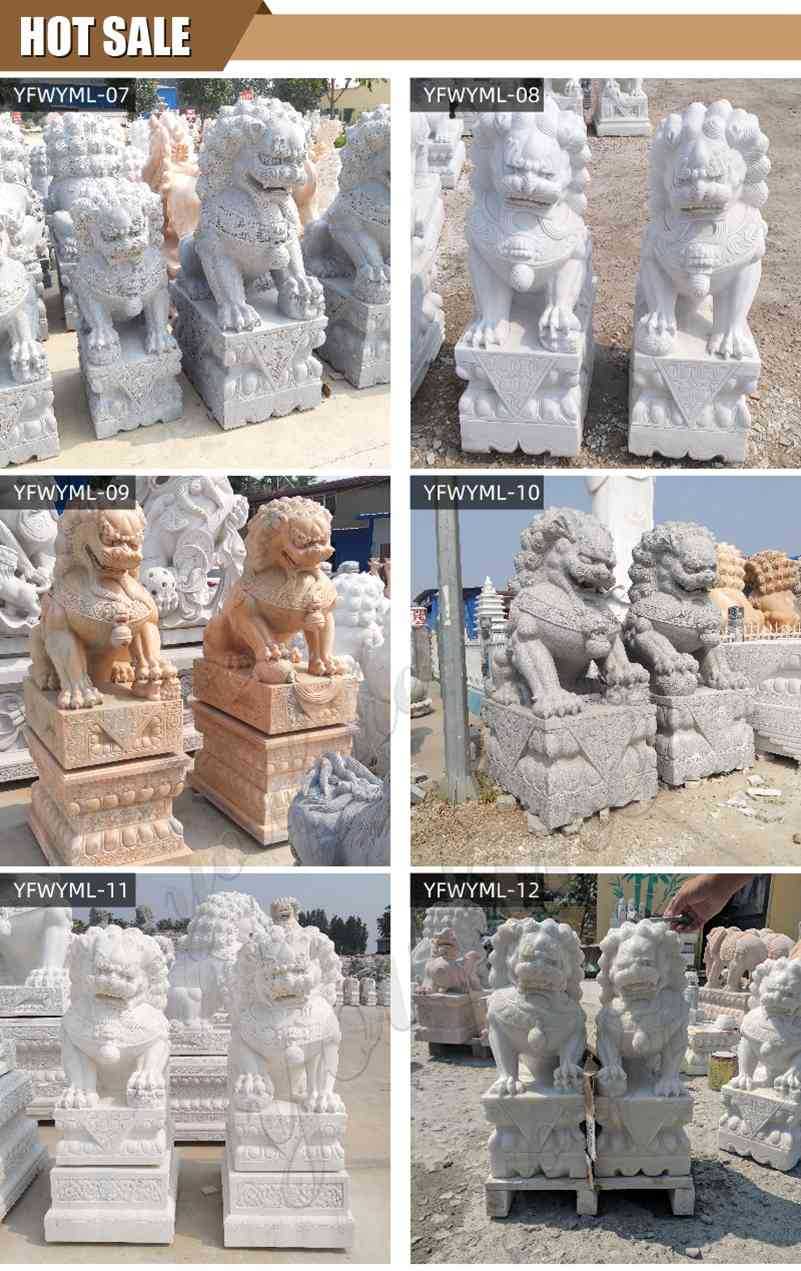 You Fine Art Sculpture factory has a series of marble Chinese foo dog statues and marble lion sculptures designs to choose from. And we have many stocks so that we could ship for you quickly. You could browse our website at any time or directly contact our staff, we would reply you in time to provide you with more detailed product information.
Last Article
:
Contemporary Urban Art Abstract Stainless Steel Sculpture Supplier CSS-162
Next Article:
Outdoor Modern Art Abstract Metal Sculpture Manufacturer CSS-163