Who is the goddess of the seasons?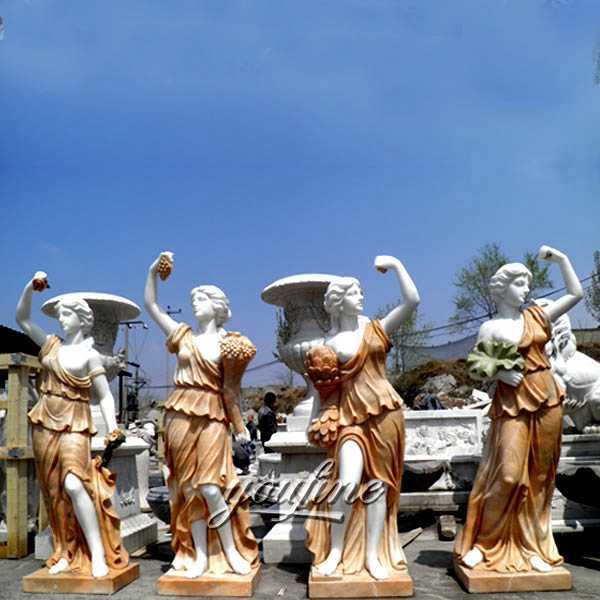 Do you know Four Goddesses of the Seasons?
The Horae and Horai are the goddesses of the season in Greek mythology. They are also considered to be the goddess of order and justice, and the watchmen at the gates of Mount Olympus. They are the daughters of Zeus and Aphrodite, or the daughters of Zeus and Themis.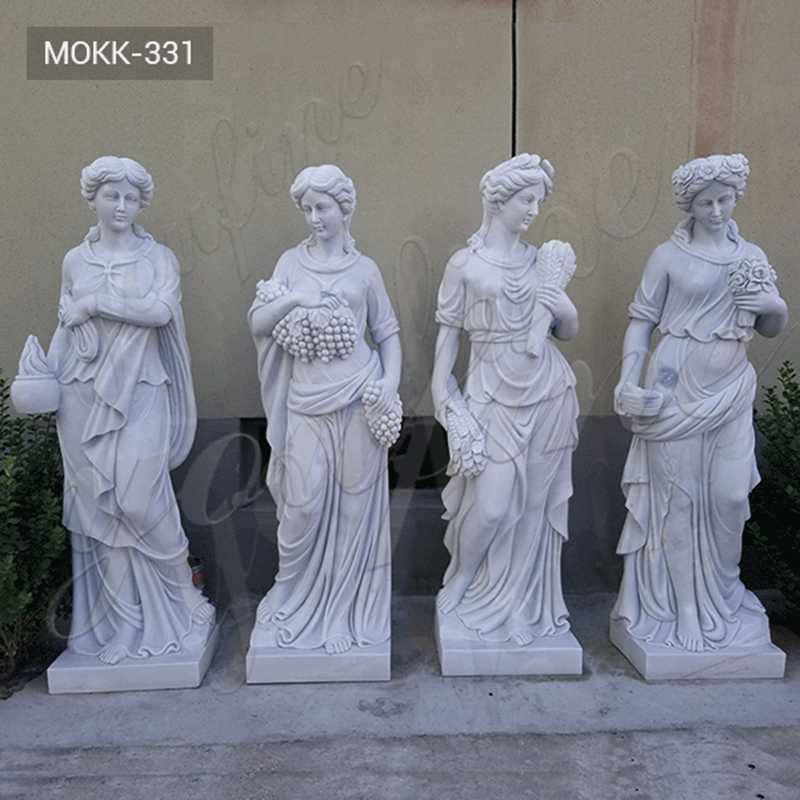 Horae is the goddess of the seasons and the natural part of time. She presided over the revolution that measured the constellation of the heavens for a year, and her three sisters, Moirae, dispersed the network of destiny. Horai also guarded the gates of the Olympic Mountains and called the stars and constellations.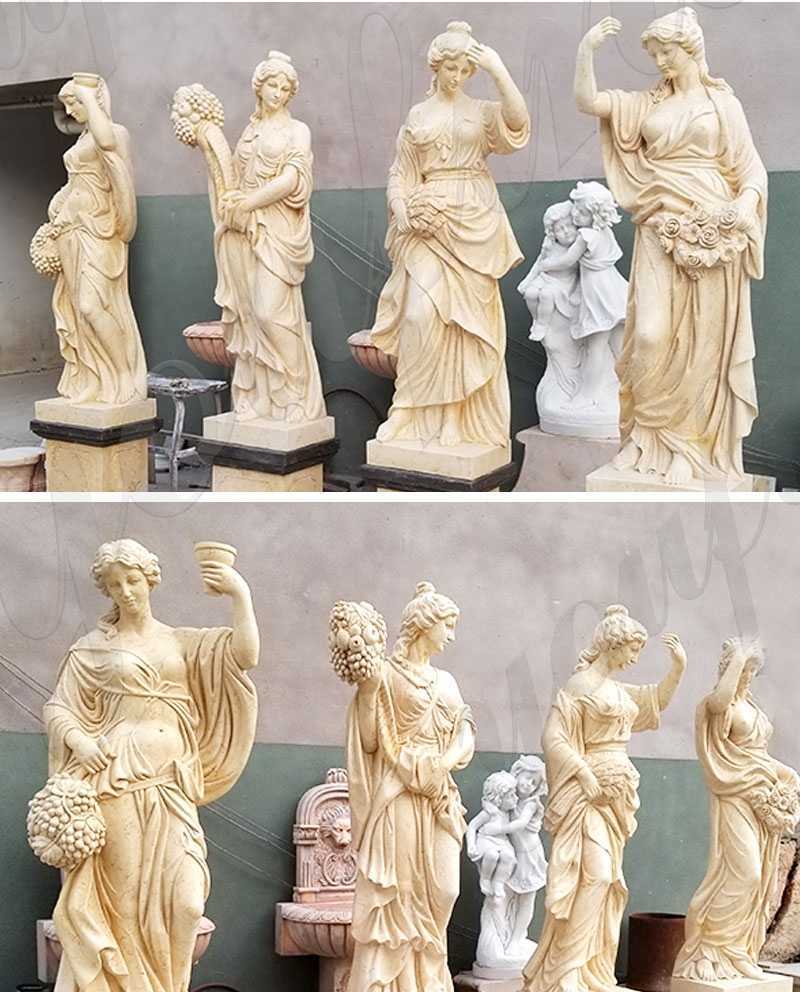 Horai is especially respected by farmers who are planting and growing crops as the stars rise and set up, a measure of the past season. These three are often named Eunomia (Good Order, Good Pasture), Eirene (Peace, Spring) and Dike (Justice), who represent the conditions required for agricultural prosperity. The connection between agriculture and law and order can also be found in the gods of Zeus, Demeter and Daimones Khryseoi.
Here at You Fine Art Sculpture, we have the full set of Marble Four Goddesses of the Seasons Statues, with different designs and size, we also accept custom service. You could choose the different marble materials and designs.
Last Article
:
Large Hand Carved Marble Elephant Stone Sculpture MOKK-536
Next Article:
The story behind the statue of Laocoon and His Sons Sculpture