Why Choose Stainless Steel Sculptures and What Its Advantages?
Updated 11/20/2019 5:08 PM By lijingwen
As we all know, sculpture is an ornamental or monumental object with a certain meaning, symbol or pictogram for the beautification of the environment or for the purpose of commemorating the meaning.
According to its function, sculpture could be divided into five kinds: memorial sculpture, theme sculpture, decorative sculpture, functional sculpture and exhibition sculpture. And according to the material classification, sculptures could also be divided into stainless steel sculptures, marble sculptures, bronze sculptures, resin sculptures or ceramic sculptures.
With the development of the times, stainless steel materials are increasingly used in the field of sculpture. The shape of the stainless steel sculpture is very novel and varied, and could be applied to various places. So we could see stainless steel sculptures in many outdoor public places. Therefore, let me introduce the advantages of stainless steel sculptures: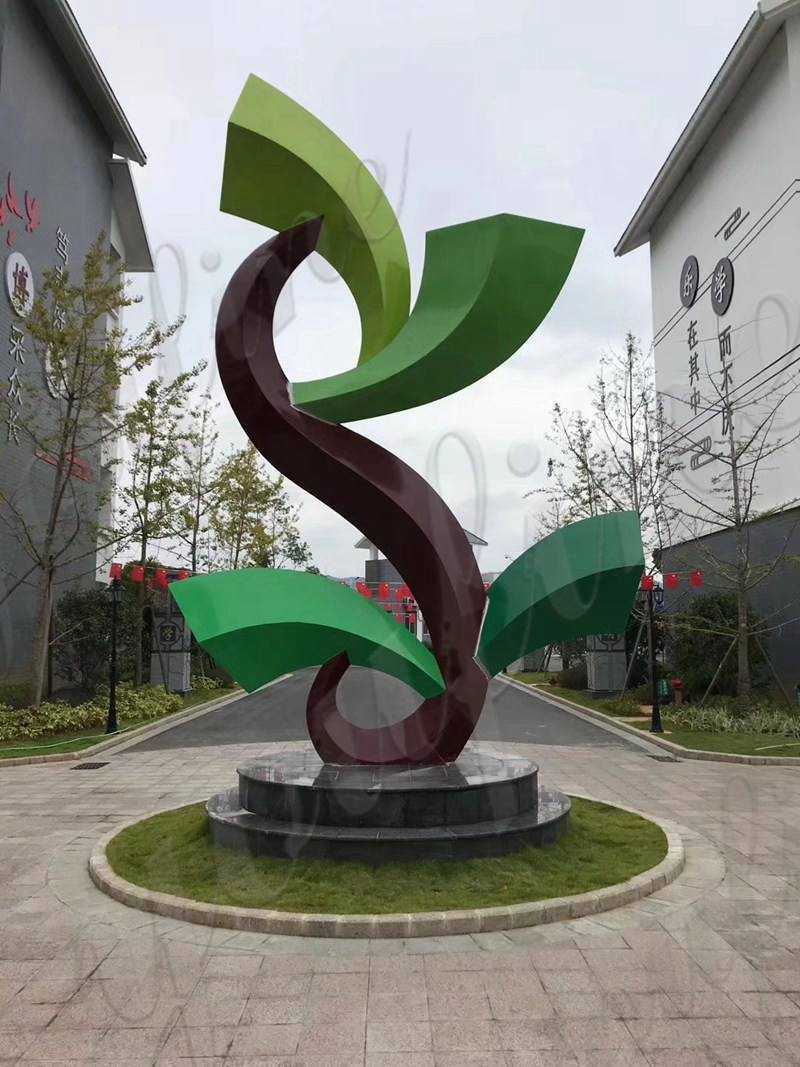 1. The surface treatment of stainless steel sculpture is more flexible and convenient. Because its color is silvery white and very lustrous, we could choose different colors of paint according to our customers' needs.
2. Stainless steel sculpture has the characteristics of resistance to weak corrosive media such as air, steam, water and chemical etching medium such as acid, alkali and salt.
3. Stainless steel sculptures have a variety of shapes, geometric sculptures, circular sculptures, abstract stainless steel sculptures and so on. The shape is very rich and varied, and the plasticity is strong.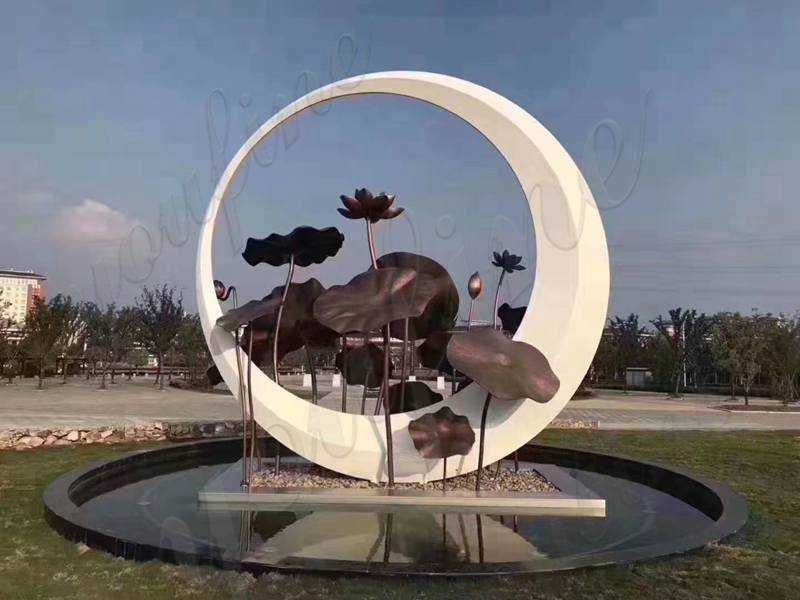 4. Stainless steel sculpture material has the characteristics of no rust, easy to clean, strong wind resistance and durability. When we make stainless steel sculptures, we also rust-proof the skeletons and sculptures, so you could safely place them outdoors.
5. The outstanding advantages of stainless steel sculptures are a wide range of applications, suitable for parks, botanical gardens, gardens, residential areas, plazas, hotels, hotels, clubs or places in your home.
6. The stainless steel sculpture itself is simple and generous. For the large-scale urban mirror stainless steel molding, the shape is very obvious, the urban mirror stainless steel molding processing, and the light and shadow effect is strong, the color selectivity is very wide.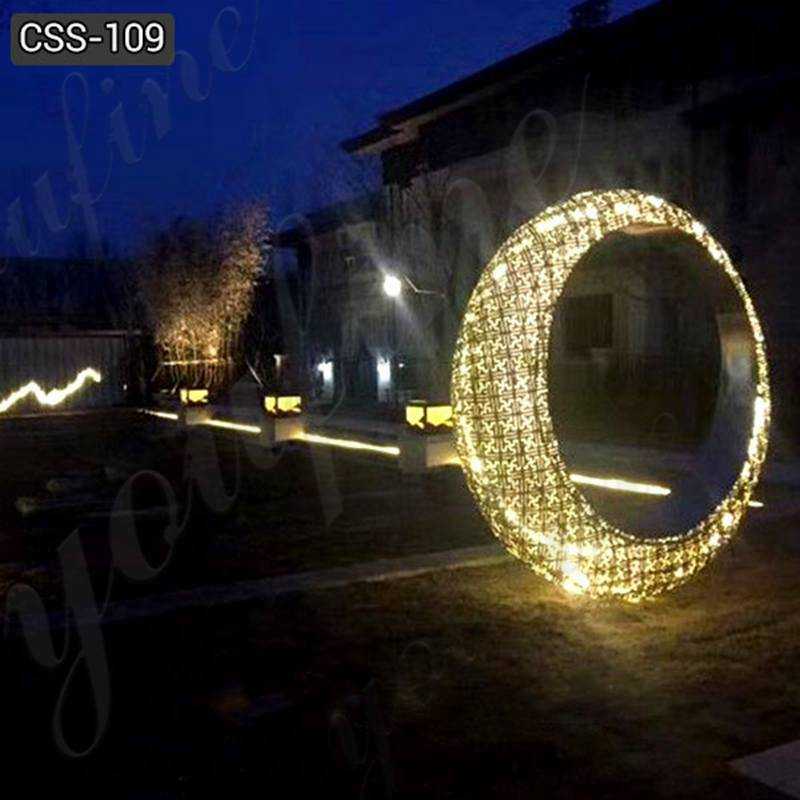 If you are looking for outdoor stainless steel sculptures, please feel free to contact us. We are a factory with more than 30 years of sculpting experience, able to produce stainless steel sculptures of any style you want.
Last Article
:
Life Size Simple Two Tiered White Marble Fountain Design Supplier MOKK-587
Next Article:
Contemporary Outdoor Stainless Steel Metal Sculpture with Lighting for Sale CSS-109